Just the other day, we wrote about some fantastic fares on TAP Air Portugal. Today, TAP is running an even better deal, albeit limited to bookings made by Sunday for travel that commences through February 28th (and completes by March 31, 2019): get 50% off all fares. That's half off on economy class or half off on business class. If you originate in Scandinavia, that can make for some fares from about $420 one-way to Toronto or the higher $400's to Boston or New York. The sale works with cities outside of Scandinavia as well — it's worth a search. For lie-flat business class across the Atlantic, that's about as good as it gets. You can even add a stopover in Lisbon if you'd like. I imagine these will go fast, so you'll want to look right now if you have the flexibility to travel to Europe this month.
The Deal
Get 50% off all TAP Air Portugal flights with promo code TP50, TAP50, or MEGABONUS50
Key Details
Must book by Sunday, February 10th (but surely most of the best deals will be gone sooner)
Must commence travel by February 28th, 2019
Must complete travel by March 31, 2019
See promo page for further terms
Quick Thoughts
As I mentioned the other day, I've flown TAP Air Portugal from Scandinavia to Lisbon to the US in business class and it exceeded my expectations. Don't expect the glitz of Emirates, the service of Singapore, the efficiency of Lufthansa, or the catering of Turkish and you probably won't be disappointed. If you pay $440 one-way for a flat bed across the pond, it's hard to be too disappointed. Heck, that's about the cost of fuel surcharges on some airlines.
Of course, as noted above, you shouldn't expect Lufthansa-like efficiency. For some reason, booking this deal seems to add more steps and ins and outs than should be necessary, so I'll run through the steps here. You'll then want to do the running — if you don't run and book these fast, I imagine they'll be gone. Keep in mind that you need to purchase by Sunday, February 10th and commence travel by February 28th and complete travel by March 31, 2019.
To answer the most common question right away: No, you can not skip the first leg and get on board in Lisbon. If you skip the first leg, the rest of your itinerary will be canceled.
Note that the example below is not the cheapest I've seen. However, it added some complications and seemed like a good example test case if you hit the same automatic promo that I had to remove to enter this promo code. Note that I saw cheaper prices possible from Warsaw, similar pricing from Budapest, just a bit more out of Prague, etc. It's worth a search from wherever you plan to visit. Here's the process.
Step 1: Go to Google Flights and find cheap dates
Here's a link to search Helsinki to Boston, New York, DC, and Miami. You can adjust dates and city pairs to your liking.
Make sure that you choose a transatlantic flight with lie-flat seats. Not all of TAP Air Portugal's flights have them. Google Flights will show lie-flat in the details (obviously the intra-European flights will not have lie-flats).
Step 2: click through to book with TAP Air Portugal.
When I clicked through from Google Flights, TAP Showed the 10 Euro discount shown below for -10 EUR. That seemed to mess things up.
Step 3: Get rid of the -10 EUR promo code
To get rid of that so you can enter the promo code, click to choose your flight and continue towards checkout. You'll see a "remove discount" button as seen below.
Step 4: Enter one of the 3 promo codes for this deal
Once you've removed that discount, you'll see a field to enter TP50, TAP50, or MEGAPROMO50. Why do they have 3 promo codes, you ask? See the second paragraph under "quick thoughts" above.
Check that box that says "I have a promotion or a congress code" and enter one of them. I entered TP50 because I refused to enter more characters than necessary. That brought me back to select the flight again, but this time it showed the discounted price after selecting the flight.
You'll note that 442 isn't half of 810. That's because the discount applies to the fare, but not to taxes. Still, at the equivalent of about $500 one-way in business class, it's awfully hard to complain too loudly.
Step 5: Book it.
The sooner the better. Flights to the US should be able to be canceled within 24 hours I believe (check the terms), but no other changes will be allowed.
Also keep in mind that this isn't limited to flights to and from the US, so you may also be interested in routes between Brazil and Europe if that's your thing. See the links below to Premium Flights and God Save the Points for other cities with terrific pricing.
Bottom line
As noted above, you'll find great prices from many cities. This discount should also work on round trip travel. Alternatively, book an award ticket or cheap low-cost-carrier ticket to Europe and fly this back. Surely, the lie-flat seats would be better flying East, but not much feels better than flying this distance up front for five hundred bucks or less. Keep in mind that you will not be able to change these tickets. If you want to take a swing at the Business Platinum "1 time exception", see this post — though I have not read any recent reports about whether or not this is currently working.
H/T: Premium Flights via God Save the Points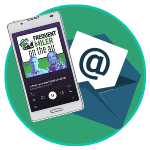 Want to learn more about miles and points?
Subscribe to email updates
 or check out 
our podcast
 on your favorite podcast platform.