We were unfortunately Nick-less for this episode of Ask Us Anything Live (since Nick was busy taking free cruises with his family) but the rest of us had our usual fun answering your live questions. For instance, we addressed questions about whether or not to go for business card applications (35:05 )- hint: if you're comfortable with it, you should.
You can watch the full episode of Frequent Miler Ask Us Anything Live above, or you can click the timestamp next to each question to navigate directly to that question in YouTube.
00:00 – Start
02:50 – Is FM speaking at Chicago Seminars?
04:30 – From your Party of Five trip, what is something new you learned about each other?
07:28 – Hey guys, I hope you had a good Fourth of July holiday. What trip are you most excited for in the next 1 to 2 months? Safe travels, everyone 🙂
10:02 – My wife was approved for the Wyndham Business card. If she matches to Caesar's Diamond/etc and receives free cruise offers, will I be able to take our kids without her(she hates cruises)?
11:38 – You can force one airline to change what alliance they're part of, which airline are you moving?
13:14 – Can Vacasa rentals be done with a combination of points and cash if the booking requires a minimum number of nights and you don't have enough points for all the nights?
15:50 – For everyone on the team, can you share what your preferred luggage brand or brands are? I need to replace my existing set and am looking for suggestions
19:10 – What new partners(airlines, hotels) would you like the major CC companies to add to their respective programs???
21:50 – Do you have a basic tutorial for people trying to learn to book award flights. I can't wrap my head around how to book through partners.
24:54 – do you get the elite status benefits when renting a car on Chase portal with points or cash?
]25:15 – When is the good time to convert to Ritz card? I just had 1st anniversary of Bonvoy Boundless and 35k certificate posted on the 1st anniversary date.
27:57 – Can you talk about the Hyatt Regency Toyko Bay? Is it a hassle to get into the city? My husband doesn't like to hotel hop, so I'm considering it as a base to get to both Toyko and Toyko Disney. Thx!
32:30 – Which cards do recommend churning?
35:05 – So far I've only been getting consumer cards (mainly for welcome bonuses). Should I be getting business cards in parallel? What am I missing out on by not doing that?
37:45 – Best airline to stash your miles under each alliance program.
41:22 – Which hotel chain is best to use points during busy times.I have found during holiday/summer it has been impossible to redeem IHG points and at times even Marriott.I Have paused hotel CC applications.
43:01 – My husband and I can't refer for Amex MR cards anymore. I know about the temporary lost card workaround, but that sounds like something Amex could clawback. Is there another way to eventually get out
48:58 – How quickly can one safely open new cards with Chase? I have a few large expenses that will allow me to meet multiple SUBs, but I'm concerned about shutdowns.
50:05 – What's your opinion of opening two cards in one day?
50:49 – You guys rock!! What's your favorite use of thank you points where you can find availability??
52:38 – How are you all feeling about the IHG program now that it's been a year since the refresh? I am finding a lot of value, and have it ranked above Marriott and Hilton now!
55:38 – Recent live stream mentioned you guys don't do travel insurance. What about travel medical insurance?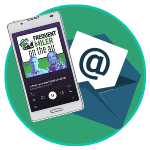 Want to learn more about miles and points?
Subscribe to email updates
 or check out 
our podcast
 on your favorite podcast platform.