I reported at the beginning of the month that SPG was holding their semi-regular 35% off sale on points.  This wouldn't be particularly remarkable except that the Marriott SPG merger has opened up many great new uses for SPG points (see: Marriott SPG Complete Guide to Sweet Opportunities).  And, of course, Marriott is planning to move both programs into a single combined program sometime within the next year or so.  When that happens, it will most likely never be possible to buy SPG points again.
Whether it makes sense to buy SPG points at all depends on how you plan to use them.  At a price of 2.275 cents per point (after the 35% discount), SPG free night awards aren't particularly cheap.  For example, a hotel that charges 15,000 points per night would cost you over $340 for the purchased points.  In many cases you can do better by paying cash for the room outright.  Using points for Marriott free nights can make more sense since SPG points transfer to Marriott 1 to 3.  For example, if you want to stay in a Marriott hotel that costs 30,000 points per night, you would only have to buy 10,000 SPG points for $227.50.  That's still not particularly cheap for a hotel room in general, but in some cities it can be a bargain.  A better use of the sale is for those looking for international premium cabin flight awards.  SPG points transfer to airline miles both directly 20,000 points to 25,000 airline miles, and indirectly through Marriott Travel Packages (see my previous post for more information).  Either way, if you know what you're doing, indirectly buying miles through SPG can be a fantastic deal.
The 30K Per Year Limit
Starwood limits people to buying 30,000 SPG points per year.  That's a problem particularly for those who were hoping to buy enough SPG points to get a Marriott Travel Package.  Travel Packages start at 270,000 Marriott points which means that you would need 90,000 SPG points.  Is it possible to buy that many points despite the 30K limit?
Option 1: Buy for household members, then combine
Limits: 30,000 SPG points per household member
SPG allows household members to transfer points to each other for free.  So, an easy workaround to the 30K limit is to buy up to 30,000 points for each household member, and then have them transfer those points back to you.  Note that each person you buy points for must have been a SPG member for at least 14 days before the point purchase.  Also note that to transfer points among household members, the addresses must be the same on both accounts for the past 30 days.  Once a transfer is initiated it can take up to 5 business days to complete.
A couple of years ago, some information came out on Flyertalk that seemed to indicate that SPG was no longer allowing point transfers as a way to exceed the 30K per year purchase limit.  Since then, I've seen evidence that this technique still works, so that seems to have been an unsubstantiated rumor.
Option 2: Buy for others, then combine via Marriott
Limits: 16,000 additional SPG points
Marriott allows anyone to transfer points to anyone else for a small fee: $10 for most members, or free for Gold and Platinum members.  Unfortunately there's a 50K point limit per year to transferring points from or to your account.  Still, this would let you buy 16,000 additional SPG points by buying them for a friend and having the friend convert those points to 48,000 Marriott points, and then transfer the points to you.  You could then convert those 48,000 Marriott points in your account into 16,000 SPG points.
Option 3: Buy for others, then combine via Marriott award booking
Limits: Only limited by number of friends willing to help out
Marriott offers an exception to their 50K per year point transfer limit.  Specifically "Members who are transferring points in order to satisfy a specific award may exceed the 50,000 limit up to the amount needed to satisfy the reservation."  This exception can be used to indirectly transfer any arbitrary number of points from one person to another.  Here's an example of how it would work:
You buy 30,000 SPG points for yourself
You buy 30,000 SPG points for a friend
Both of you convert your 30,000 SPG points to 90,000 Marriott points.
You call Marriott to book a stay for far out in the future that requires 180,000 Marriott points and that your friend is willing to share his/her points for this purpose.  The agent should move the 90,000 points from your friend's account to your account and then book the 180,000 point award for you.
The same should work if you want to combine points from 2 friends.  For example, if you bought 30,000 SPG points for yourself and each of two friends, it should be possible to use all 90,000 SPG points (270,000 Marriott points) to book a Marriott Travel Package.
Reader Experiences
I'd like to hear from you If you've done any of the techniques listed above.  I'm particularly interested to hear if anyone has done option 3 with three people at once booking an award.  Please comment below!
Resources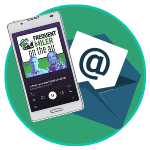 Want to learn more about miles and points?
Subscribe to email updates
 or check out 
our podcast
 on your favorite podcast platform.