High level Marriott elite status is good, but not great.  Gold membership (which you get with 50 qualifying nights per year) offers a 25% point bonus on stays, free breakfast or lounge access at many hotels, the possibility of a room upgrade, and quite a few other less interesting perks.  Platinum membership (requiring 75 qualifying nights per year) adds a Platinum arrival gift, a 50% point bonus on stays, and United Silver status via the United / Marriott partnership called RewardsPlus (found here).
There are two big issues I have with Marriott's Gold and Platinum elite benefits:
Upgrades to suites are extremely rare and impossible to guarantee in advance (unlike Hyatt Diamond status which offers 4 suite upgrades per year at the time of booking).
The breakfast & lounge benefits are excluded from many key properties: Ritz Carlton, Marriott Resorts, Courtyard Hotels and AC Hotels.
That said, Marriott elite status offers one huge advantage over status with other chains: Marriott offers elites the ability to buy back status with points.  So, if you can get status initially, you can easily keep that status simply by buying it back each year with points.
Getting status
Several years ago, I got Marriott Platinum status by enrolling in and completing their Taste of Platinum Challenge.  I was given temporary Platinum status and then had to complete 9 stays in just over 3 months in order to keep that status.  Since then, Marriott has removed the challenge as an official option, but still offers a form of the challenge on a selected basis.  In most cases, today, you won't get temporary Platinum status during the challenge.  Also, you may be offered a Gold challenge instead of a Platinum challenge.  If interested, call Marriott Rewards to ask if you qualify.  I'd recommend waiting until you know that you have a number of stays coming up soon.
An easier way to get Marriott status depends on having United elite status.  If you have United Gold status, or better, you can automatically get Marriott Gold status through the RewardsPlus program.  Simply sign up here.
Another option to fast track to Marriott status is to get the Ritz Carlton credit card.  Once approved, you'll get instant Gold status (Ritz Rewards and Marriott Rewards have different names, but they're the same program).  You can keep that Gold status by spending $10K on the Ritz card each year, or by buying back status (as discussed below).  If you're a big spender, you can also use the Ritz card to get Platinum status by spending $75,000 over the course of your account year.  More details can be found here: How to manufacture Marriott elite status.
Of course, you can also get Marriott elite status through actual paid hotel stays.  The Marriott Rewards credit card offers 15 elite nights credit automatically.  So, you would need 35 additional paid nights to reach Gold status and 25 more on top of that to reach Platinum status.
Keeping status
This is where Marriott is different from other chains.  After originally getting Platinum status through an elite status challenge, I've kept my status each year by buying it back with points.
Every year since I earned elite status, Marriott has offered the same deal (found here).  Buy back Platinum status for 40,000 points or buy back Gold status for 25,000 points.  You can also buy back Silver for 7,500 points, but I wouldn't recommend it since Silver status is close to worthless.  If you want Silver status, get the Marriott Rewards credit card instead.
Note that you can not buy up to a higher level of status than you had last year.
Why I buy back Platinum
My wife sometimes stays at Marriott hotels for work.  When she does, I either book the room myself or call and add my Marriott Rewards number to her reservation.  This way, her paid stays add to my Marriott points balance and she gets to enjoy the elite status benefits.
For many, the few added benefits of Platinum status over Gold status may not justify the 15,000 point difference in buy back cost between the two.  After all, the primary benefit that most people see is the free breakfast or lounge access which is available to both elite levels.  To me, buying back Gold status for 25,000 points is a no-brainer.  Whether to pay extra for Platinum status, though, is less obvious.
There are several reasons why I've paid the extra points to keep Platinum status:
If I drop down to Gold status, it would be much harder to get back to Platinum.  Since elite programs change over time, its always possible that Marriott will add benefits to Platinum status or reduce Gold benefits in a way that will make Platinum much more valuable than Gold.
At some properties, Platinum status is much more valuable than Gold.  For example, the St Pancras Renaissance Hotel London has their posh Chambers Club which is available to Platinum members, but not Gold members.  They seem to have succeeded in breaking Marriott's elite benefits rules by naming it a club rather than a lounge.  Other increased (but not guaranteed) benefits include the possibility of very early check-in, better room upgrades, etc.
There's a small chance that the impending Marriott / SPG merger will encourage Marriott to improve their elite benefits.  See: Hey Marriott: Here's how to keep SPG loyalists loyal.  While I don't think for a second that Marriott will implement even half of the recommendations in that post, it's not inconceivable that they'll introduce Platinum suite upgrades or other improved perks to keep SPG Platinum members loyal.
With many industry mergers, there's a period of time in which the programs remain separate but elite benefits extend across programs.  If that happens with Marriott and SPG, then I may qualify for Platinum benefits at SPG hotels (Sheraton, St. Regis, W, Westin, etc.).  Or, maybe they'll outright match my Marriott Platinum status to SPG Platinum.
United Silver status can be valuable.  With Silver status, I have the ability to check a bag for free, pick economy plus seating at check-in, and get on the upgrade list.  Award fees (close-in booking, changes, redeposits) are also reduced.  And, as a United elite member, I regularly get targeted for the United 50,000 mile credit card offer.
Intercontinental Ambassador Club
The only other elite-like program I can think of that allows buying back status with points is the Intercontinental Ambassador Club which offers perks at Intercontinental Hotels (but not at other IHG properties like Crowne Plaza or Holiday Inn).  Unlike traditional elite programs, you must pay cash or points to join and then again pay cash or points each year to renew.  The current rate to join is $200 or 32,000 points.  The current rate to renew is $150 or 24,000 points.
Wrap Up
In my opinion, the Marriott Rewards elite program offers a lot of value even if it falls short in several ways.  One way in which Marriott's program is better than the competition is the ease in keeping status after reaching it.  And, as far as I know, Marriott is the only major program that allows buying back status with points.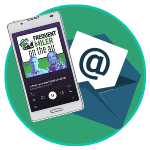 Want to learn more about miles and points?
Subscribe to email updates
 or check out 
our podcast
 on your favorite podcast platform.