American Express has officially changed the terms and conditions of booking Fine Hotels & Resorts. They have added new language that specifically prohibits booking back-to-back Fine Hotels & Resorts stays in the name of the same guest or someone else in the same party. I'm sure that enforcement of the new terms will still vary some, but the bad news is that there is now an official policy leg on which to stand in denying benefits on the second night of back-to-back reservations.
New Terms
The following language has been added to the "Offer Terms" on the welcome offer for Platinum cards:
Back-to-back stays booked by a single Card Member, Card Members staying in the same room or Card Members traveling in the same party within a 24-hour period at the same property are considered one stay and are ineligible for additional FHR benefits ("Prohibited Action"). American Express and the Property reserve the right to modify or revoke FHR benefits at any time without notice if we or they determine, in our or their sole discretion, that you may have engaged in a Prohibited Action, or have engaged in abuse, misuse, or gaming in connection with your FHR benefits.
Over the years, there have been a number of times when both my wife and I had a Platinum card and a number of times we have booked back-to-back nights at Fine Hotels & Resorts properties. For example, I would book a night in my name and then my wife would book a night in her name. Explaining at the front desk that you'd like to keep the same room was often enough to not to need to move and we haven't ever had an issue getting full Fine Hotels & Resorts benefits for both nights (including the $100 property credit), but it's worth noting that we've periodically gotten reports over the years from readers who were denied the $100 experience credit on a second consecutive night at the same property in similar circumstances.
Unfortunately, this new change in the benefit terms makes it pretty clear that Amex does not support that practice. I'm sure that there are instances where you could still play this and get the benefits for both nights, but clearly Amex is not pleased with that behavior and is giving properties carte blanche to deny benefits if you do try any such shenanigans.
This is obviously disappointing news even if not shocking news. Of course, if all you really want is to use the consumer Platinum card's $200 prepaid booking benefit and you're not expecting a $100 local amenity on the second reservation, you should still be fine making back-to-back reservations so long as you go in expecting a single $100 amenity — the new terms do not actually prohibit back-to-back stays but rather trying to collect additional benefits. The only benefits that is unique to separate stays is the $100 "local amenity", so I think if you do not try to collect that a second time your back-to-back stays should be fine.
H/T: Danny the Deal Guru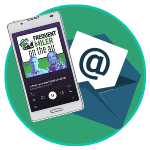 Want to learn more about miles and points?
Subscribe to email updates
 or check out 
our podcast
 on your favorite podcast platform.