Yesterday, Doctor of Credit reported that Chase will begin enforcing their dreaded "5/24" rule on cobranded cards "at some point in April."  This means that those who regularly "churn" new credit cards for their signup bonuses may soon be cut off from Chase.  Suddenly it has become really important to decide which Chase cards to sign up for in the next two months.
What is the Chase 5/24 rule?
In the past year or so, Chase has frequently denied applications for certain cards (such as the Sapphire Preferred and Freedom) due to having opened 5 or more credit cards (with any bank) in the past 24 months.  That means that anyone who regularly signs up for credit cards in order to earn points & miles is likely to be denied when they try to sign up for these cards.
Which cards are affected by the 5/24 rule?
Currently, the 5/24 rule does not apply to co-branded cards (e.g. it does not apply to hotel or airline cards) and it does not apply to business cards.  According to Doctor of Credit, though, the 5/24 rule will be applied to business cards beginning sometime in March 2016 (as I previously reported), and to co-branded cards sometime in April 2016.
General advice
If you have opened 5 or more credit cards in the past 2 years, then:
Sign up for Chase business cards before March
Sign up for Chase co-branded cards before April
Quick Wins vs. Long Term Benefits
It's time to make some tough decisions.  Chase has a slew of cards with great signup bonuses.  Plus, some have great long term benefits.  Following are my picks for the best signup bonuses (quick wins), followed by the cards with the best long term benefits.  The best overall picks are the cards that show up on both lists.
My Top 5 recommendations for Quick Wins
Here are the cards to consider if you want to get as much value as possible from the sign bonuses, even if you're not interested in keeping the cards long term.
Two Southwest Cards 100K: If you often fly Southwest with a companion, then go for two Southwest 50K offers.  Chase has three separate Southwest cards, each offering 50,000 points after $2K spend (the Plus card 50K offer in only available through referrals; the other 2 offers have direct links).  Get two of these cards and spend enough to bring your point total to 110,000 points.  That way, you'll get a Southwest Companion Pass good for an unlimited number of flights for the rest of this year (after earning 110,000 points), and all of next year.
Ink Plus 60K after $5K spend: With this offer, you'll end up with at least 65,000 Ultimate Rewards points after meeting the spend requirements. However, thanks to the card's 5X categories, it's possible to end up with a total of 85,000 points after $5K spend!  And, while the points can be redeemed for a penny a piece, they can be much more valuable when used for travel.  See: Membership Rewards vs. Ultimate Rewards vs. ThankYou Rewards. Which is best?.
Sapphire Preferred 55K: 50K after $4K spend plus 5K for adding an authorized user:  I'll take 55,000 Ultimate Rewards points any day.  Unfortunately, this card is already subject to the 5/24 rule.
Hyatt 2 Free Nights + 5K points for adding an authorized user: This one is best for those who know that they'll be able to put the 2 free nights to good use within the next year.  Hyatt charges 25,000 points per night for their near top tier category 6 properties and 30,000 points per night at category 7 properties.  So, if you use the free nights at those properties, the signup bonus is roughly equivalent to 50,000 to 60,000 points.
United MileagePlus Explorer 50K after $2K spend: The business card version of this offer is readily available to anyone with a business.  The 50K (+5K for adding an authorized user) personal card offer, though, is targeted.  If you're lucky, you may find the offer by logging into your United account and going through the steps to book a flight (you don't need to complete the purchase).
Runner Up: Combine the current personal Marriott 87.5K offer with the business Marriott 70K offer.  After meeting the $3K spend requirements, you'll have over 163,500 Marriott points.  That will bring you substantially closer to a Marriott 5 Night vacation package (and, optionally, a Southwest Companion Pass).
My top 5 recommendations for long term benefits
Except where noted, the following cards have $95 annual fees, with the first year free.  Signup bonuses aren't listed since the point here is to list cards that have great long term benefits.
Ink Plus (first year fee waived when you sign up in-branch). With Chase closing the door on credit card churners, the Chase Ink and Chase Freedom 5X category bonuses will be the best go-forward option for earning valuable Ultimate Rewards points.  Ink Plus and Ink Cash cards offer 5 points per dollar in popular categories of spend: office supplies, phone services, internet, and cable.  Even better, there are many ways to earn 5 points per dollar when buying gift cards for other types of merchants.  In my opinion, the Ink Plus is one of the few "must have" cards for those serious about accumulating points and miles.  See: How to get approved for the Chase Ink 60K offer.
Sapphire Preferred:  For anyone (or any couple) who does not have the Ink Plus card, the Sapphire Preferred card is the key to being able to transfer Ultimate Rewards points to airline and hotel programs.  For those with the Ink Plus card, the best long term benefit of the Sapphire Preferred card may actually be the ability to convert it to the no-fee Freedom card.  The Freedom card offers rotating categories of 5X earnings.  And, even though it is advertised as a cash back card, it earns Ultimate Rewards points which can be moved to a premium account (Ink Plus or Sapphire Preferred) and then to loyalty programs.  If you already have a Freedom card, downgrading the Sapphire Preferred card to the Freedom is the best way to get a second one.  Unfortunately, the Sapphire Preferred card is already subject to the 5/24 rule.
IHG Rewards Club Select $49/year, waived first year: This card offers a free night every year at any IHG property, including some extremely expensive Intercontinental Hotels.  Cardholders also get automatic IHG Platinum status; and a 10% rebate on all point awards.
United MileagePlus Explorer: In addition to the card's standard airline benefits (free first checked bag, priority boarding, no foreign exchange fees), this card offers a few unique and sometimes very valuable benefits: More saver level award space; Ability to get upgraded on award tickets; Occasional better offers through MileagePlus Shopping; Primary auto rental collision damage waiver; and 2 United Club passes per year.
Fairmont Visa Signature: In addition to the 2 Free night signup bonus, this card offers a free night every year after $12K spend.  Automatic Fairmont Premier status gives cardholders dining certificates and upgrade certificates.  A couple could get two cards: one per person and spend a luxurious weekend every year at any available Fairmont property.  Personally, this one isn't for me because I can't be sure I would actually use the free night each year.
Runner Up: Ritz Carlton Rewards Visa.  This card costs $395 per year (not waived 1st year), but it offers a few excellent perks for that fee.  You get Ritz/Marriott Gold status 1st year and then each year thereafter with $10K spend.  Plus, heavy spenders can get Platinum status with 75K spend.  $300 per year in airline incidental fee reimbursements can go a long way towards recovering the annual fee.  Other benefits include: 3 club level upgrades at Ritz properties. $100 hotel credit for each 2 night or longer stay at Ritz properties. Airport lounge access. 10% annual points premium.
So, which to choose?
My recommendation is to lean towards cards with the best long term benefits that fit your needs, even if it means getting a slightly less valuable signup bonus.  All of the listed Chase cards have good signup bonuses, so you won't really be missing out on much.  One exception is with the options for getting the Southwest Companion Pass.  If you fly Southwest often, then the Companion Pass can be incredibly valuable and it will be a gift that will keep on giving for almost two full years (even if you don't keep the credit cards that long).  In this game, 2 years is long term.
Of course, whatever you choose, keep in mind Chase's other 24 month policy: you can't get a bonus for a particular card again if you have received a bonus for that card within the past 24 months.
Breaking the 5/24 Rule
As I've written about before, the 5/24 rule isn't set in stone.  I may be wrong, but it appears that getting pre-approved for a card may be a way around the rule.  I discussed this in the post, "Chase Private Client and Sapphire Preferred 65K."
Which will I choose?
I currently have an Ink Plus card (but may try for a second one with a second business) and I recently got the Sapphire Preferred card.  I had cancelled my IHG card a while ago because I wanted its anniversary date to line up with my wife's IHG card's anniversary date (it simplifies planning the use of those free nights that way).  Unfortunately, her anniversary date just came and went in January.  I had decided to wait another year before signing up.  Now I might push it earlier.  If I signup now, the anniversary dates won't be terribly far apart.
The United card is tempting too, but more for the signup bonus than the long term benefits.  I simply don't fly United often.  So I'll most likely let that one pass.  Maybe.  We'll see.  If I was a frequent United flyer, I would seriously consider it.  As to the Ritz card, I think that its biggest benefit is the nearly free Marriott Gold status (which gives you free breakfast and/or lounge access at most Marriott properties) and the ability to manufacture Platinum status.  Once you have status, though, you don't really need the card.  Marriott lets you buy back status with points each year.  See: How to manufacture Marriott elite status.  Thanks to the ability to buy back status, I have kept Platinum status now for several years.  And, since I never stay at Ritz properties, the other card perks don't matter to me.  I'll pass on that one too.
Southwest, like United, is an airline I rarely fly.  There's nothing wrong with the airline, I simply prefer the ability to choose seats in advance and potentially score first class upgrades as I can with Delta and American.  So, despite the amazing potential value of the Companion Pass, it holds little value for me.  I'll pass on the Southwest cards.  The Marriott cards, though, might be interesting.  Ever since I learned about 5 night travel packages, I've been intrigued by the possibilities.  I might just go for it.  In fact, maybe my wife will too.  If we each sign up for the business and personal cards, we'll have a combined total of 327,000 points.  That's enough to get us a really sweet package.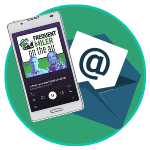 Want to learn more about miles and points?
Subscribe to email updates
 or check out 
our podcast
 on your favorite podcast platform.