As I discussed last week, those who regularly "churn" new credit cards for their signup bonuses may soon be cut off from Chase.  To help you decide which credit cards to get, while you still can, let's compare the Chase's Hyatt credit card to their Marriott credit card.  If you only want one, which should you choose?
Sign up bonuses head to head
Here are the current signup bonus details for each card (current details can always be found on my Best Offers page):
| | | | |
| --- | --- | --- | --- |
| | Hyatt | | Marriott |
| Minimum Spend Requirement | $1,000 in 3 months | | $3,000 in 3 months |
| Bonus | 2 free nights (must be used within 1 year) | | 80,000 points |
| Additional bonus for adding authorized user | 5,000 points | | 7,500 points |
| First year fee | $0 | | $85 |
Signup bonus analysis:
When comparing the signup bonuses, the Hyatt card has the edge in several ways:
Much lower minimum spend requirement
2 free nights in any Hyatt property worldwide.  Marriott's 80K points, meanwhile, are enough for two nights at almost all Marriott properties (their award chart tops out at 45,000 points per night), but only enough for 1 night at top tier Ritz Carlton properties (where they charge as much as 70,000 points per night).
The Hyatt card waives its first year fee.
On the other hand, the Marriott offer has some advantages as well:
Points can be kept indefinitely as long as you have activity in your account every 2 years. Hyatt's certs expire after a year.
Points have much more flexibility.  For example, instead of using the 90,000 points at a top tier property, you could spend 5 nights at a category 4 property.  Category 4 properties charge 20,000 points per night, but Marriott offers the 5th award night free, so a 5 night stay would cost 80,000 points.
Marriott has far more properties than Hyatt, so you may have many more opportunities to use their points than you would with Hyatt.
Overall, I'll call this one a tie.  If I knew that I would have an opportunity to use the 2 free nights at a spectacular Hyatt, perhaps a Park Hyatt in Sydney, Paris, Tokyo, Vienna, etc., then I would prefer the Hyatt bonus.  Otherwise, I prefer the Marriott bonus because points can be used whenever I need them, and for any purpose (including a travel package).
Card details head to head
Hyatt
Marriott
Annual Fee
$75
$85
Point Earning Rate
2X restaurants, airlines, car rentals.
3X Hyatt.
1X everywhere else.
2X restaurants, airlines, car rentals.
5X Marriott.
1X everywhere else.
Annual free night certificate
Free category 1-4 (worth up to 15,000 points)
Free category 1-5 (worth up to 25,000 points)
Automatic Elite Status
Platinum
Silver, in the form of 15 night credits towards upon approval and every year thereafter.
Additional Elite Status
-Spend $20K in calendar year, get 2 stay credits & 5 night credits
-Spend $40K in calendar year, get additional 3 stay credits & 5 night credits towards Diamond status
1 credit towards elite status for every $3,000 in purchases.
# stays / nights needed for meaningful elite status
Diamond Status: 25 stays or 50 nights
Gold Status: 50 nights
Card details analysis:
The Hyatt card has several advantages:
$10 cheaper annually
Hyatt earnings are far better.  The credit card point earning structure is nearly identical, but Hyatt points are worth far more.  For example, Hotel Hustle currently shows an average Hyatt point value of 1.9 cents whereas the average Marriott point value is just 0.8 cents.
The annual free night is more valuable.  It is easier to find a nice Hyatt category 4 property than a nice Marriott category 5 property.
Marriott advantages:
If you earn Marriott elite status (Gold or higher) through paid Marriott nights, the credit card gives you a substantial leg-up with 15 nights per year.
With Marriott, it is theoretically possible to manufacture high level elite status through spend whereas the Hyatt card has a strict cap on the number of elite nights you can earn through spend.  That said, if you want to earn Marriott elite status through spend, you're better off with the Ritz Carlton credit card.  See: How to manufacture Marriott elite status.
Overall, Hyatt has the edge. The key differentiator between the two cards, long term, is the annual free night.  Hyatt has some very nice category 4 resorts, even within the United States.  With Marriott, in my experience, similar hotels tend to be category 6 or higher.
Neither card has a compelling earning structure.  Other than bonus spend at the hotels themselves, you would do just as well or better with the Sapphire Preferred card which offers 2X points for all travel and dining.  You could then transfer those points to Hyatt or Marriott, or elsewhere as needed.
Overall Winner: Hyatt by a Nose
Both cards' signup bonuses are quite good.  And both cards offer annual free night certificates that can more than offset their annual fee.  I wouldn't recommend either card as your go-to card for spend, but either one can be worth keeping and potentially using at the hotels themselves.
Personally, I'd rather have the Marriott card for its signup bonus (because I prefer points over soon-to-expire free nights), but I'd rather have the Hyatt card for its annual free night and slightly lower annual fee.  If you feel the same way, then the best card for you may depend on whether you're looking more for a quick win or long term benefits.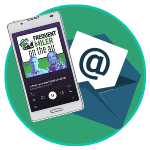 Want to learn more about miles and points?
Subscribe to email updates
 or check out 
our podcast
 on your favorite podcast platform.