I was never interested in the Chase Amtrak card.  Sure, it can be used to earn Amtrak points, and those can be valuable, but there was always a better option for earning those points: Chase Ultimate Rewards.  Ultimate Rewards points transfer one to one to Amtrak (and to a number of airline and hotel partners) as long as you have a premium card such as the Sapphire Preferred or Ink Plus.  So, why get an Amtrak card that locks you into one particular type of reward?
No, I had no interest in the Amtrak card, until Travel is Free published "Booking the (T&L) Top 500 Hotels on Points."  In that post, Travel is Free showed that 42 of Travel and Leisure's Top 500 Hotels are bookable with Choice Hotel points.  And, these aren't hotels in luxurious but remote and hard to get to locations.  Some of these are hotels that I might stay at often, if I had a boatload of Choice points.  Here are a few that stood out to me due to their locations being in places that I'm personally likely to visit:
Montage Laguna Beach
Grand Del Mar, San Diego
The Broadmoor, Colorado Springs
Seagate Hotel & Spa, Delray Beach
Ko'a Kea Hotel & Resort, KauaiThere are many more on the list and I'm sure that each reader will see hotels in places that are relevant to them.  But, you might wonder… What does this have to do with Amtrak?

Here it is: if you have elite status with Amtrak (Select Plus or Select Executive tier), or you have the Amtrak credit card and spend at least $200 a year on Amtrak, you can transfer Amtrak points to Choice at a ratio of 1 to 3.  That is, 5,000 Amtrak points become 15,000 Choice points.  And, Travel is Free says that Choice award prices for that list of top hotels range from 30,000 to 60,000 points.  Translated into Amtrak points, you can stay at many of the top hotels in the world for only 10,000 to 20,000 Amtrak points per night!  Keep in mind that Ultimate Rewards points transfer to Amtrak, so it should be possible to transfer to Amtrak then to Choice to book these hotels.  But that will only work with Amtrak status or with the Amtrak credit card (details can be found here).

So, I called Chase yesterday to find out if there were any useful downgrade options for my IHG card.  Remember that I'm planning on cancelling some of my favorite cards?  I was hoping to convert it either to the Freedom card or the Amtrak card.  It turns out that the only option is to downgrade to a lesser IHG card (Who knew that existed? Doctor of Credit: get on this in your weird credit card series…).  Then I asked the agent if the Amtrak card was still available for new signups.  The link on my Best Offers page had died recently (thanks go to a couple of readers who pointed that out) and I had failed to find a working one.  She put me on hold for a bit to investigate.  When she returned, she told me that the card is no longer being offered to new customers.  Existing Amtrak card holders can keep using their cards, but Chase doesn't plan to offer the card anymore to anyone else.

Suddenly, like Citi Forward cardholders, Amtrak cardholders have become date-worthy (see: Citi changes the dating game).

Other ways to get Choice points…

Credit card: I suppose you could get the Barclaycard Choice Privileges credit card (found here, scroll down a bit).  It offers

an amazing 15 points per dollar for Choice stays

, but only 2 points per dollar elsewhere.  I'll pass.  Correction, thanks to Mike, the card earns only 5 points per dollar at Choice hotels. The other 5 to 10 points per dollar is from the stay itself.
Stay at Choice Hotels: Point earnings are either 5 or 10 points per dollar plus a percent bonus if you have elite status.  At 10 points per dollar earnings, one would have to spend $3,000 at Choice hotels to earn one free 30,000 point night.  Yeah.  No.
Transfer from Diner's Club: Found on my Transfer Partner Master List, one can transfer 1250 Diner's Club points into 2400 Choice points.  That's pretty good except that Diners Club cards are no longer open to new applicants, and everyone I know who had the card has been shut down.
Transfer from Amex Membership Rewards: Also found on the Transfer Partner Master List, one can transfer from Membership Rewards to Choice at a one to one ratio.  No thanks.  Membership Rewards are much more valuable when transferred to airline programs.
Points plus cash trick: Loyalty Traveler shows how to buy Choice points at the rate of $7.50 per 1,000 points.  That means a 30,000 point stay would cost $225, and a 60,000 point stay would cost $450.  I'm sure that those prices would be a big discount off the usual rate for these top hotels, but it doesn't exactly seem like much of a bargain to me.
Daily Getaways: Each year, Amex and the US Travel Association team up to sell "Daily Getaways." These are often deals for buying hotel points cheaply.  Last year, Choice points were available for as little as .42 cents per point.  If the same deal returns this year, that would mean that 30,000 point nights would cost only $126 and 60,000 point nights would cost only $252.  At those rates, it might be worth going for.  Keep in mind, though, that Daily Getaway deals are usually available in extremely limited quantities so you have to be ready to buy the moment they go on sale (even then, you might not be quick enough with some deals).

Anyone know any other good options?''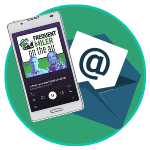 Want to learn more about miles and points?
Subscribe to email updates
 or check out 
our podcast
 on your favorite podcast platform.