Earlier this week I attempted to book a one way flight from Atlanta to Detroit. An initial search via Google Flights looked promising. Prices started at only $131:
I then filtered the departure time to late afternoon to fit my schedule. Now the AA / US Air options disappeared and the remaining options were considerably more expensive (Note that Southwest still had a reasonably priced fare, but I forgot to look at that, and this post isn't about Southwest anyway so forget about that for now):
Since I've decided to work towards re-upping my top tier AA elite status, I was particularly interested in flying AA or US Airways. I tried limited the search to "One World" but Google Flights was unable to find any flights that way. It reported:
No results found matching your criteria.
Remove individual filters above, or clear all filters.
I knew, though, that there was an AA flight that evening to Dallas and then a flight from Dallas to Detroit. Yes, Dallas is way out of the way, but it would mean more EQMs (Elite Qualifying Miles), so I was OK with that. To find the route, I entered the specific city pairs into Google Flight's Multi-City search. Aha! Now, it found the route I was looking for and with a reasonable price too! It would cost only $163 if booked with American Airlines:
ThankYou? No thank you.
As I would do with any AA / US Airways flight, I logged onto my Citi ThankYou account to book the flight. The ThankYou flight search engine was able to find the route when I searched one way ATL to DTW. Unfortunately, the price that came up was much higher: $267.
Book via AA?
What was going on? Maybe ThankYou was pricing the flight incorrectly? I went over to AA.com to search for the same one-way flight and it too came up with a higher price: $262 (only $5 cheaper than ThankYou). Weird. Then I tried a multi-city search on AA.com and specified the exact segments I wanted. By searching multi-city, AA.com found the $163 price for the exact same route!
I wanted to explore this more, so instead of purchasing the flight, I put it on hold with American Airlines. One of the things I discovered through this exercise is that the multi-city result gave me N class fares (deeply discounted economy) whereas the one-way search resulted in V class fares (discount economy). For those seeking elite status through points, N fares offer only .5 EQPs (Elite Qualifying Points) per dollar, whereas V fares offer 1 EQP per dollar. Both offer 100% EQMs (Elite Qualifying Miles).
Other tools? Other engines?
I haven't tried many other tools, but Google Flights, AA.com, ITA Matrix and Orbitz all behaved the same way. One way fares were around $262 whereas multi-city fares, for the exact same flights, were $163. In the end, I clicked through the Barclay Arrival RewardsBoost shopping portal to Orbitz to book the flight. And, I paid with my Citi Prestige card. The portal offers 2 points per dollar, plus the Prestige card offers 3 points per dollar for airfare and travel agencies, plus Orbitz offers 1% back in Orbitz Rewards (which can be used to pay for future hotel stays).
Other findings
It turns out that this is not a new phenomenon that I solely discovered. Wandering Aramean wrote about this last year when he found that the same thing happens with United, AA, and Delta:
Via Google Flights, I plugged in a bunch of different routes as one-ways. Whenever the best one-way price seemed high, I tried the same route through the multi-city search. About a third of the time I found a better price via multi-city search!
Recommendation
I would love to know the details about why this happens so that we can more easily find these situations and save money. The reason may have something to do with married segments, but I don't know enough about that to use it to our advantage. Instead, I'll offer a simple recommendation:
Any time you're considering buying a ticket that involves at least one stop, try a multi-city search and plug in the same individual segments.
If the results are cheaper, you should be able to book the flight that way. Note that Wandering Aramean reported receiving errors when trying to book a flight this way on AA.com, but he was successful going through Orbitz for the same itinerary. In my opinion, Orbitz is a better approach anyway since you can earn portal rewards and Orbitz rewards, and you get 24 hours to cancel for free (which AA does not support through bookings made on AA.com since they offer a hold option instead).
Oh, and one other tip… Don't forget to check Southwest. Their prices don't show up on aggregator search engines like Google Flights, Kayak, or Hipmunk.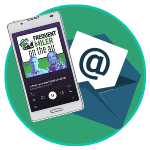 Want to learn more about miles and points?
Subscribe to email updates
 or check out 
our podcast
 on your favorite podcast platform.