Yesterday, I flew United (on a Turkish Miles & Smiles award ticket for the first time!). Luckily, I remembered the night before that I'd need the United airlines app downloaded in order to easily watch in-flight entertainment. I say that was lucky because in addition to getting to watch at least half of a movie for the first time in a long time, I saw an interesting United "Mile Play" bonus offer good for 23,000 bonus miles if I book 3 trips of $250 or more and fly by October 31, 2019. I'm sure the offer is likely targeted, but I thought it was worth alerting readers to the fact that you may want to check the United app to see if you have any offers to entice you to book with them.
The Deal
Targeted offers for bonus United Mileage Plus miles may be found in the United airline app
Key Details
Check your offer for specific terms or see my sample below
Be sure to register before making qualifying bookings
Quick Thoughts
As noted above, my offer is really simple — book and take 3 "trips" of $250 or more by 10/31/19 and get 23,000 bonus miles. The flights need to be operated by United or United Express to qualify.
This piqued my interest because I actually need to book at least 3 flights between now and 10/31 where United is an option. Ordinarily, I'd book them all as award tickets. I'll probably still book them as awards — but this offer is worth enough to make me think about booking revenue tickets, which is surely what United is hoping.
At any rate, it's worth logging in to the app to see what you've got as I've seen some offers that were very easy to complete in the past. If you have upcoming travel, especially the type reimbursed by someone else, it's worth checking to see if you can stack a decent offer here. In the past, I'd received an email about Mile Play offers like this, but I didn't receive any email this time around.
Here were the terms of my offer:
Terms and conditions

Eligibility:

• Only original offer recipients can register for and participate in this promotion.

• Promotion code:

How to participate:

• Member must register for this promotion on or prior to October 31, 2019. Only transactions initiated after registration and completed on or prior to October 31, 2019 will qualify toward satisfaction of the offer requirements.

• Registrant must complete all activity specified in the offer to receive bonus award miles. Partial bonuses for completing only certain activity will not be awarded. Bonus award miles may only be earned once.

Book and take 3 trip(s):

• Qualifying trip requirements:

1. Trip (as defined below) booking must be made after registration.

2. All flight activity for applicable Trip must be complete on or prior to October 31, 2019.

3. Each Trip must have a fare (as defined below) equal to or greater than $250.

4. The final fare amount for the Trip will be used to determine satisfaction of offer requirements, including itinerary changes that result in an increase or decrease to the fare and paid upgrades that result in an increase to the fare.

• "Trip" is defined as each unique travel itinerary as documented by United with a confirmation number.

• For this promotion, only dollars spent on the "fare" on eligible flights operated by United® and United Express® will qualify toward meeting spending milestones. Certain specialty tickets, including but not limited to unpublished, consolidator/bulk, group, tour and opaque fares, will not be counted towards spending milestones. Dollars spent on tickets purchased for flights operated by Star Alliance™ member airline or a United MileagePlus® partner airline with tickets issued by United (ticket number starting with "016") will not qualify for this offer. The "fare" is the base fare of the ticket plus carrier-imposed surcharges, excluding any government-imposed taxes and surcharges. For tickets purchased in a currency other than U.S. dollars, we will convert the purchase to U.S. dollars using an industry standard exchange rate. Please note that the price displayed when purchasing a ticket on united.com includes up to a 7.5% U.S. Federal Transportation Tax on the base amount of the fare on itineraries wholly within the United States. This tax also applies to certain itineraries between the United States and Canada or Mexico.

• Offer is not valid on government fares.

• Flights on award travel tickets do not qualify for meeting the requirements of this offer.

• E-Ticket purchase is required. Service charges for ticketing with a United representative in the 50 United States, District of Columbia and Canada are $25 by phone, $30 at a City Ticket Office and $35 in person at the airport. Ticketing charges may vary outside of the U.S. and Canada and based on MileagePlus status level. The ticketing service charge does not apply for tickets purchased on united.com. Service charges are subject to change without notice.

Other important information:

• This offer is not combinable with other non-combinable offers.

• Miles earned through this promotion do not count toward Premier status or Million Miler Status and do not apply to class-of-service bonus miles, Premier bonus miles or promotional Premier qualifying miles.

• Qualifying activity must be posted to the applicable member's MileagePlus account in order to qualify for this offer.

• Bonus miles will post to your MileagePlus account six to eight weeks after the promotion ends on October 31, 2019.

• Offer ends at 11:59 p.m. (U.S. Central Time) on October 31, 2019.

• If transactions are reversed or canceled or refunds occur such that the offer requirements are not satisfied, applicable miles will not be awarded or will be deducted from the MileagePlus member account.

• All calculations and other determinations made in connection with this offer will be made by United in its discretion and are considered final.

• Offer is subject to change without notice. Other restrictions may apply.

• Miles accrued, awards, and benefits issued are subject to change and are subject to the rules of the United MileagePlus program, including without limitation the Premier® program (the "MileagePlus Program"), which are expressly incorporated herein. United® may change the MileagePlus Program including, but not limited to, rules, regulations, travel awards and special offers or terminate the MileagePlus Program at any time and without notice. United and its subsidiaries, affiliates and agents are not responsible for any products or services of other participating companies and partners. Taxes and fees related to award travel are the responsibility of the member. Bonus award miles, award miles and any other miles earned through non-flight activity do not count toward qualification for Premier status unless expressly stated otherwise. The accumulation of mileage or Premier status or any other status does not entitle members to any vested rights with respect to the MileagePlus Program. All calculations made in connection with the MileagePlus Program, including without limitation with respect to the accumulation of mileage and the satisfaction of the qualification requirements for Premier status, will be made by United Airlines® and MileagePlus in their discretion and such calculations will be considered final. Information in this communication that relates to the MileagePlus Program does not purport to be complete or comprehensive and may not include all of the information that a member may believe is important, and is qualified in its entirety by reference to all of the information on the united.com website and the MileagePlus Program rules. United and MileagePlus are registered service marks. See additional MileagePlus rules and conditions.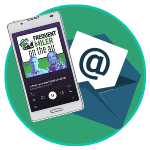 Want to learn more about miles and points?
Subscribe to email updates
 or check out 
our podcast
 on your favorite podcast platform.