If you're an active duty or retired member of the military or are the spouse of one, the Choice Privileges loyalty program is giving you lifetime Gold status, as well as 2,500 bonus points after your next stay.
The Deal
Get free lifetime Gold status + 2,500 bonus points after your next stay at a Choice Hotels property if you're active-duty or retired military or are married to someone who is.
Key Terms
*Eligibility Requirements: You must be an active duty, reserve, retired member or spouse of the US Armed Services, including the Army, Marine Corps, Navy, Air Force or Coast Guard, or the National Guard, with appropriate military identification, and be over the age of 18, to qualify for Military Benefits under the Choice Privileges rewards program. Choice Hotels reserves the right to disqualify anyone or refuse to honor a benefit for any person who does not fulfill the membership requirements at any time, in Choice Hotels' sole discretion.
Benefits under the program are only available for members of Choice Privileges rewards program, and only in those markets where the Choice Privileges rewards program is available. To become a Choice Privileges member, please visit www.choicehotels.com/CPMilitary to join. Once an eligible member enrolls in the Choice Privileges rewards program and submits the Military Choice Privileges Enrollment Form, the member will receive Lifetime Gold Elite Status. Additionally, after completing their next qualifying stay, the military member will be awarded 2500 Choice Privileges bonus points. Members must book direct at ChoiceHotels.com or through the Choice Hotels mobile app to receive bonus points and members can only receive the bonus through this program once. The bonus points will be added to the member's account within 8 weeks following a qualifying stay. A stay includes all consecutive nights at the same hotel regardless of check-ins or checkouts. A "qualifying stay" is a stay at a participating hotel, booked direct through ChoiceHotels.com or the Choice Hotels mobile app, that is eligible to earn Choice Privileges points. Most stays are eligible to earn Choice Privileges points EXCEPT: rooms booked below $40 USD per night, stays made in connection with certain hotel initiated promotions, reward night stays, complimentary rooms, rooms paid for as part of a convention or meeting, rooms booked through a travel agent or third-party online retailer including online travel agencies, wholesale packages, group tours, and stays booked using the employee discount or the friends and family discount.
While eligible military members will be awarded Lifetime Gold Elite Status, please note that in order to maintain an active status in the Choice Privileges Rewards Program and retain accumulated Choice Privileges points, you must engage in qualifying activity beginning with the first day of the month after your activity is completed through the 18th consecutive month of inactivity, such as completing a qualified point-eligible stay, earning points, airline miles, redeeming Choice Privileges points, earning points from a purchase using your Choice Privileges Visa card, earning points with one of our partner programs, purchasing points, and referring a friend. Choice Privileges points will be forfeited in accounts with no qualifying activity during the previous 18 consecutive calendar months.
Quick Thoughts
Giving military members and their spouses lifetime Gold status is a nice gesture by Choice Privileges. If you're eligible for this offer, don't get too excited though. Gold status with Choice isn't like Gold status with Hilton where you're eligible for room upgrades and free breakfast or a food & beverage credit. In fact, Choice doesn't even offer room upgrades as a benefit even if you have their top-tier Diamond status.
So, what will Gold status with Choice get you? Here's the full list of what you'll get that's on top of the benefits you receive as a regular member:
10% elite point bonus
Early check-in & late check-out
Elite reserved parking
Up to 9 rollover nights
Elite customer hotline
Elite welcome gift
As you can see, there isn't anything special there, although early check-in and late check-out could be useful depending on how generous the properties you stay at are with that benefit.
I'm not sure what your elite welcome gift will be as that likely differs from hotel to hotel. At one you might get a bottle of Member's Mark water and a packet of trail mix, while another might give you a roll of duct tape to cover over the holes in your blackout curtains.
Despite not getting much in the way of tangible benefits, applying for lifetime Gold status is worth it nonetheless. Choice Privileges might decide to revamp their loyalty program a few decades down the line, at which point Gold status might get you something useful. If they do, future you will thank 2023 you.
Something important to note is that although this gives you "lifetime" status, it only lasts a "lifetime" if you earn or redeem Privileges points in one way or another every 18 months. If you don't have any qualifying activity in that time, your account will be closed and you'll lose that status. You could always open a new account if that happens, but there's no guarantee that Choice will offer lifetime Gold status in perpetuity for new requests.
h/t Pam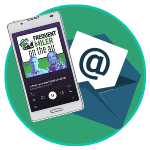 Want to learn more about miles and points?
Subscribe to email updates
 or check out 
our podcast
 on your favorite podcast platform.