Chase Ultimate Rewards just isn't a very good transferable points program. There, I said it. Feel free to (try to) change my mind in the comments, but you've got your work cut out for you.
Don't get me wrong, I love Hyatt. Heck, I'm tempted by the 90,000 point welcome bonus available on the Chase Ink Cash card at the time of writing. And the Chase ecosystem has a lot going for it. But one of those things is not the strength of its transfer partner program.
The truth is that I'm only really tempted by Chase points for the purpose of transferring them to Hyatt. And if Chase were ever to lose Hyatt or Hyatt were to significantly devalue their program, Chase Ultimate Rewards could in a heartbeat lose almost all of its luster. I would hate to see Hyatt devalue its program as much as anyone in this space, but I sure wouldn't bet the farm that it's never going to happen. What I'm trying to say is that it is high time for Chase to up their game. To be clear, I don't think they will… but I hope I'm wrong.
The value of transferable points programs is flexibility
I love transferable points currencies, but what gives those programs their strong value is the flexibility of their points. Most transferable points programs offer a way to get reasonable cash value out of their points, a way to use points toward the cash cost of travel, and transfer partners.
Those who work to master award travel know that (by far) the most valuable use of transferable points in a comparison to retail value savings is transferring them to partners to book award travel. The best of the best redemptions in terms of cents-per-point value typically involve transfers to foreign airline frequent flyer programs and bookings for premium cabin (business or first class) international travel.
I originally got into this game just to travel as much as possible. I was entirely content with flying in economy class and staying in budget hotels. The game and and the persistence of time have changed that perspective: I now almost entirely play the game in order to travel comfortably and in a manner and frequency that is beyond my means. Under ordinary circumstances, I can typically afford a domestic plane ticket and hotel with or without points and miles — but absent award travel, I'd never get to a place like the St. Regis Bora Bora or the Santa Claus Holiday Village in Rovaniemi, Finland or the isolated pacific island of Niue or to a shower in the sky in Emirates first class aboard an A380.
What makes those experiences accessible to me is transferable points.
Airline miles from a single frequent flyer program can certainly make some great redemptions possible. In our 3 Cards 3 Continents challenge, I chose one card that earned miles in a single program: An American Airlines card specifically to use those AA miles to fly Qatar Airways in business class (and later to leverage a little trick to spend 15 hours in the Qatar first class lounge in Doha!). But miles in a single airline program are very limiting. You only have access to that airline's partners and the sweet spots where they happen to have good prices.
When you get transferable points, you are able to cherry pick the best award deals. All of the major transferable currencies have partners in all three of the major world airline alliances (oneworld, SkyTeam, and Star Alliance), giving you access to potentially book awards on many of the most well-known airlines in the world.
But when it comes to transfer partners, more is better.
Would you rather have 3 transfer partners with excellent redemption options or 10 transfer partners with excellent redemption options? The answer isn't necessarily as simple as the question implies — an inexperienced award booker would say "10", whereas a seasoned award booker would say "Which three partners?" — but the fact is that when searching for awards, I appreciate more options. Chase has been hanging their hat on the strength of Hyatt — in my opinion, for too long. That's not to say that Chase Ultimate Rewards doesn't have other good redemptions, but rather they don't have other uniquely good redemptions and because of the disparity in the number of partners they have (versus Amex or Capital One), they give you less flexibility for finding a great award.
For the record, I'm sure that Chase doesn't see it that way. I'm sure that they would (rightfully) point to lots of great airline partnerships to highlight the many strengths of their transfer partner program. It is true: Chase has some very good transfer partners, but the fact is that their offering is weaker than competitors if you consider everything else other than Hyatt.
Chase's best transfer partner is World of Hyatt – and even that is niche
Many award travel enthusiasts will tell you that World of Hyatt is Chase's best transfer partner. That's because Hyatt offers amazing redemption values, from Category 1 properties like the Hyatt Regency Bali (which can be had off-peak for 3,500 points per night these days) to Category 8 gems like Eichardt's Private Hotel, which you may have seen in our Instagram story yesterday (Greg's room there looked amazing!).
We mentioned on the podcast this past weekend that Hyatt has the best on-property elite recognition of any hotel program and anyone who has followed this hobby even lightly is probably aware that the two hotel examples chosen above do not stand alone. There are plenty of great Hyatt redemptions.
But as much as I love Hyatt, they aren't everywhere I want to be. Their footprint has improved in recent years with the SLH partnership and the addition of many all-inclusive properties. But there are still plenty of places where there isn't a Hyatt property and in some situations (particularly domestically), your only option is a limited-service Hyatt Place that's not quite in the right place to fit your needs. Hyatt is wonderful when it works, but it won't necessarily be everywhere you need to be.
Chase's other transfer partners are good, but not better than competitors
In addition to Hyatt, Chase has two hotel transfer partners, Marriott and IHG. Neither is a good use of transferable points since both regularly sell their points for less than 1c per point. If you really want Marriott or IHG points and you don't want to get a Marriott or IHG credit card, just cash out your points at 1c per point or better and buy the points on sale.
Chase's airline transfer partners are:
Avios (British Airways, Aer Lingus, Iberia, and Qatar)
Air Canada Aeroplan
Air France / KLM Flying Blue
Emirates Skywards
JetBlue TrueBlue
Singapore KrisFlyer
Southwest Rapid Rewards
United Mileage Plus
Virgin Atlantic Flying Club
There's no doubt that those partners provide opportunities for good value.
I used Aeroplan's flexible award rules to book an amazing one-way trip to 6 countries over the course of 5 days.
Air France / KLM Flying Blue can be a great program for families booking award tickets.
Singapore is great if you want to fly Singapore Airlines in a premium cabin, which can be a fantastic experience that's worth a splurge now and again.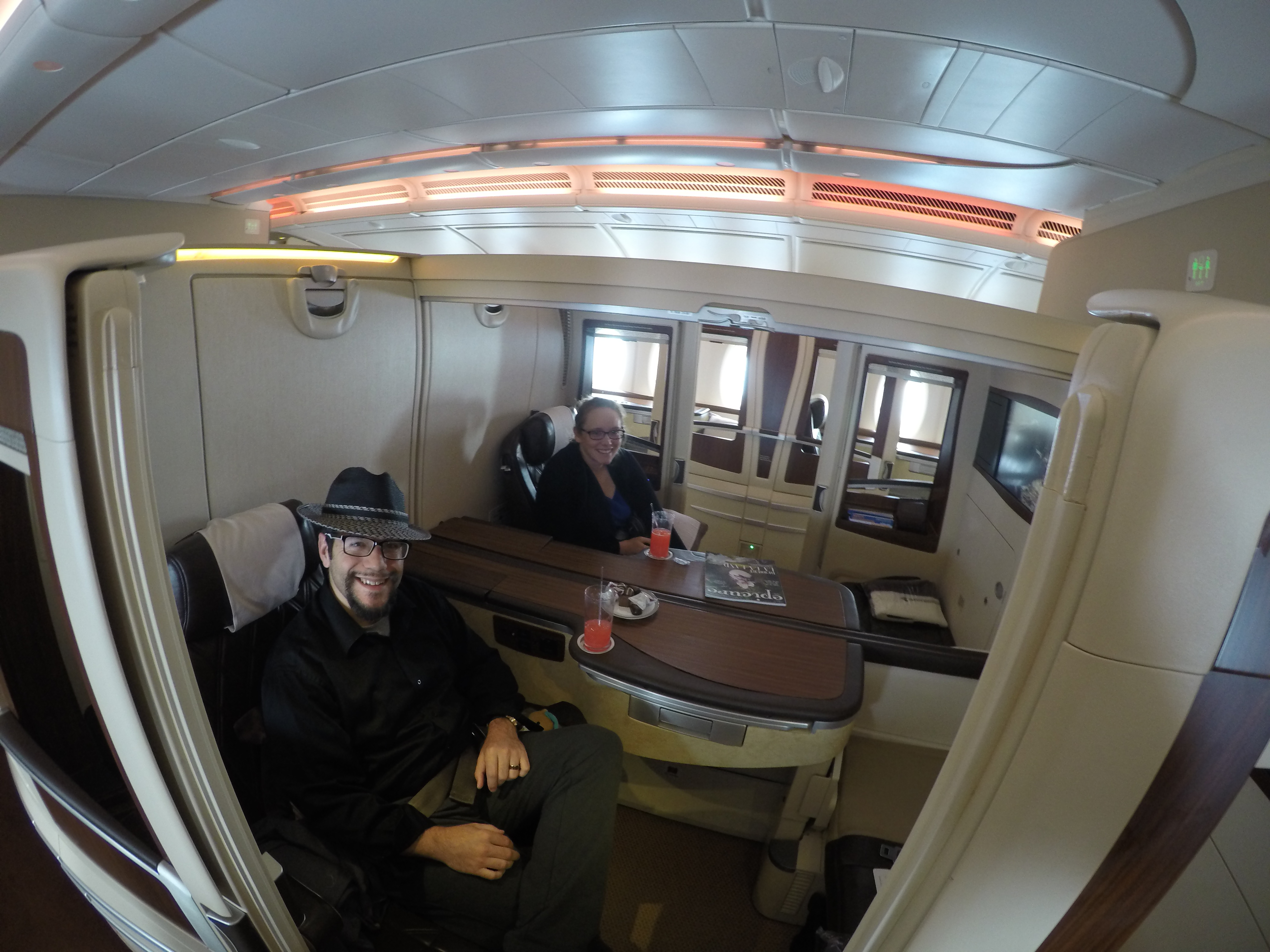 Virgin Atlantic is great for booking Delta One to/from Europe.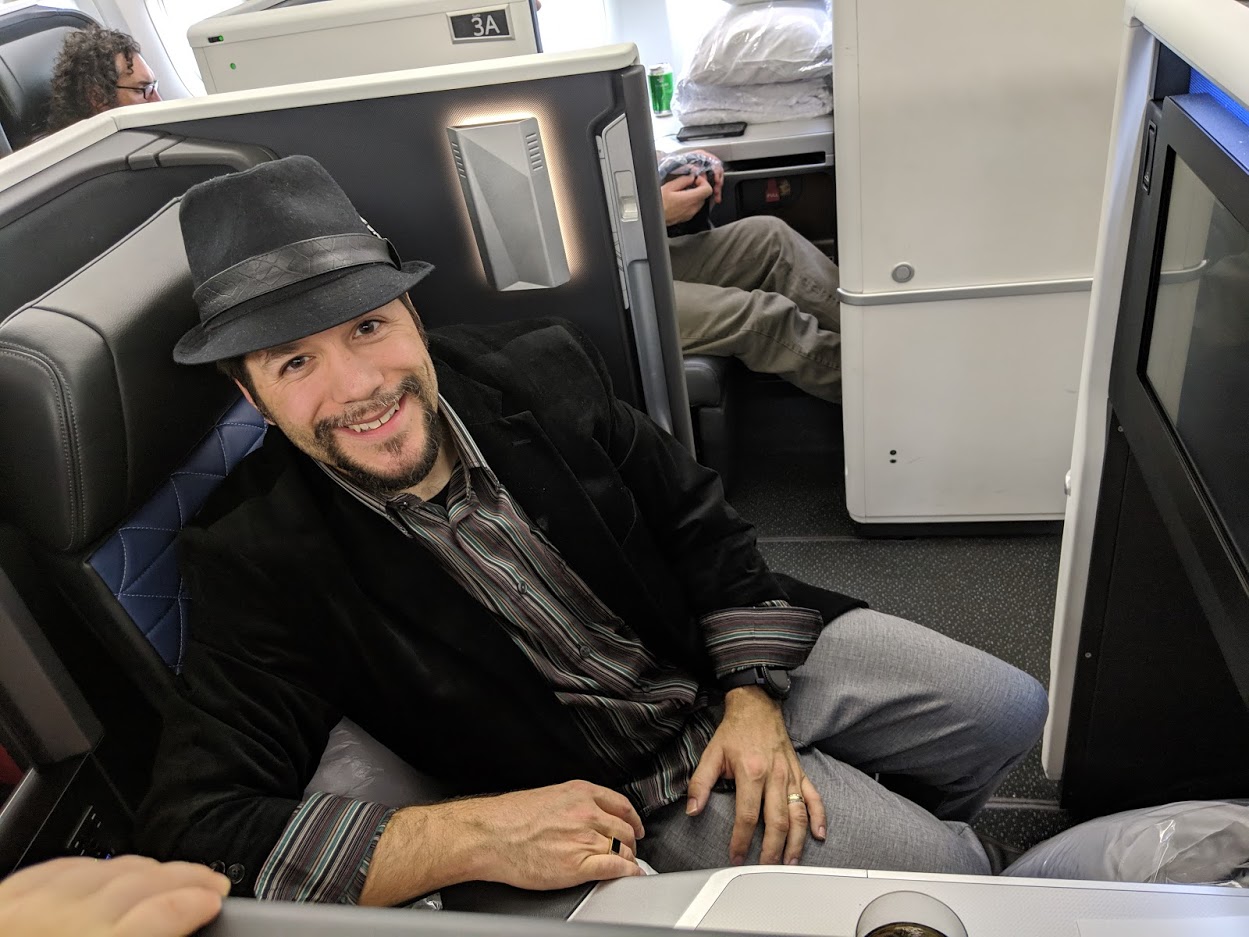 We've written posts about how to use your Chase Ultimate Rewards point fortune. There are many other ways to do so to good value.
Are you ready to call me a hypocrite? After all, this section is beginning to read like a love letter to Ultimate Rewards. Chase's transfer partners offer some incredible sweet spots. Why am I not more bullish on Ultimate Rewards?
The reason is because everybody else has most of those same partners, also.
Air Canada Aeroplan partners with Amex, Bilt and Capital One. Air France, Singapore, and Virgin Atlantic partner with everyone. Note that there is certainly value in that: you could get a card from Chase, a card from Amex, and a card from Capital One and combine all of the points into a single airline frequent flyer mileage account to book a valuable reward with those programs that partner with everyone. That's awesome.
But the fact of the matter is that you didn't need Chase to book that award. And in fact, if you're looking to book an award for travel on a partner that is also partners with Amex, you can probably earn the points more quickly with Amex welcome bonuses given the very strong bonuses we've seen offered on the Platinum and Gold cards in recent years (and the prevalence of offers to get another Platinum or Business Platinum or Business Gold card) and the much more frequent transfer bonuses we've seen from Amex. We've even seen great targeted offers on the Blue Business Plus, which out-earns the Chase Freedom Unlimited on the first $50K in spend each year and has been offering a much higher targeted welcome bonus.
Speaking of base earnings, the best that Chase has to offer on unbonused spend is the Freedom Unlimited. At 1.5 points per dollar spent, that just isn't competitive anymore. Citi has the Double Cash, Capital One has the Venture and Spark cards, Amex has the Blue Business Plus. The Freedom Unlimited is a subpar value in the current environment.
And I think that becomes clearer when you think of the partners that Chase doesn't have.
Chase is missing partners like Turkish Miles & Smiles (a Citi, Capital One, and Bilt partner) that offers flights to Hawaii for 7,500 miles or business class to Europe for 45K miles one way or India for 52.5K one-way. They don't have Cathay Pacific Asia Miles (an Amex, Capital One, Citi, and Bilt partner), which offers expanded availability on Cathay Pacific flights, a hackable award chart, and reduced surcharges on British Airways flights. They don't have Etihad Guest (an Amex, Citi and Capital One partner), which offers transcontinental American Airlines business class for 25K miles or Royal Air Maroc business class to Casablanca for 44K miles among other sweet spots. They don't have Choice Privileges (an Amex and Capital One 1:1 transfer partner, which is not a good deal, but also a Citi 1:2 transfer partner, which is a great deal), and Choice Privileges, while not as good as Hyatt, presents some impressive options for luxury (at amazing value with ThankYou points). They don't have Wyndham Rewards (a Citi and Capital One partner), which offers an amazing sweet spot with Vacasa vacation rentals. They don't have Avianca LifeMiles (an Amex, Citi, and Capital One partner), which has a hackable award chart and occasionally fantastic promotions like the recent deal for business class from Brussels to New York for 25,500 miles.
If you notice something about that previous paragraph, notice how many times Amex and Capital One (and to a lesser extent Citi) get a mention. Both Amex and Capital One share numerous sweet spot partners that Chase doesn't have (and that's not even to mention Amex's partner with the most wild value in ANA with their Round the World awards). Both share multiple partners with each other and with Citi that Chase doesn't have. I have to imagine that those airline programs that overlap between Amex, Capital One, and Citi must be willing to play ball and partner with multiple bank programs. I guess Chase just isn't interested in expanding its offerings. I wish they would!
I think the key final point here is that Chase's airline transfer partners aren't superior to any of their competitors. The partners they have that are not shared by Amex, Capital One, or Citi are United and Southwest. Southwest points have a fixed value of less than 1.5c per point, so I don't find them to be a compelling use of Ultimate Rewards transfers. United has some decent redemption values – notably about 60K miles one-way on its own metal in business class to Europe. Its Excursionist Perk can be pretty cool. But there just aren't many situations where United miles would be the best option for booking a particular award (those business class flights to Europe on United are usually available for 45K Turkish miles) and there are quite a few situations where United isn't the best option by a clear margin.
And it's worth mentioning that United also partners with Bilt Rewards. I think that Bilt has a far stronger set of transfer partners than Chase, but they are mostly absent in this conversation because you can't accumulate Bilt points at the same rate as you can with other transferable currencies. They're great for combining with your other rewards, but you won't probably earn enough with just that one card to book the sweetest spots.
For what it's worth, I think that United becomes a notably attractive Chase transfer partner for people who travel frequently for business and naturally rack up lots of United miles and then need to top up those accounts for specific redemptions. Surely that is the case for a segment of Chase customers and United transfers can definitely make sense in that case. But I haven't really used United miles in years — and I haven't felt like I was missing anything. And I should note that I've flown plenty of Star Alliance flights, I just haven't wanted to book them through Mileage Plus.
And for every decent United MileagePlus award that you can book with your transferred Chase points I can probably name 3 or 4 or 6 that you can't book with transferred Chase points but you could book with Amex, Capital One, or Citi points transferred to partners that Chase doesn't have. Chase is notably behind everyone else in terms of airline transfer partners because for the most part its competitors have Chase's airline partner strengths and also more. When you add in the larger Amex welcome bonuses and plentiful transfer bonuses, the margin widens.
Chase does have an accelerated path to earnings, but is missing the boat on grocery
The only major bonus that Chase has going for it is its Ink Cash card and its accelerated path toward earning points given its popular 5x bonus categories. As an example, while it is possible to accumulate Air France Flying Blue miles with any transferable points card, no issuer but Chase offers the opportunity to earn those points at 5 points per dollar spent as broadly as you can if you leverage the Ink Cash card.
Those who spend a lot of money on travel or dining can also be reasonably happy with opportunities to earn 3x in those categories with other Chase cards, but 3x isn't ahead of the competition. Capital One's Savor card offers 4% back on dining, which can be converted to 4x Capital One miles (or 3% / 3x with the no-annual-fee SavorOne). The Amex Gold card earns 4x on dining. Citi and Amex offer comparable returns on travel, while Capital One offers 10x transferable points on hotel and car rental bookings through its portal for Venture X cardholders.
More glaring is the grocery gap. While Amex, Capital One, and Citi all offer cards that offer a bonus at US Supermarkets, Chase has been reluctant to add a permanent grocery bonus category within the Ultimate Rewards ecosystem. For anyone who does not have a business card or who is not looking to earn points primarily through office supply stores, Chase just doesn't have the best option. A grocery-related bonus category is more widely applicable and useful and Chase is notably missing the category altogether except for capped targeted offers or when it becomes a (capped) rotating category on the Freedom cards.
The other major competitive advantage that Chase enjoys over Capital One and Citi is the number of Ultimate Rewards cards on the market, which gives access to multiple good welcome bonuses to jump-start a collection of miles and points. Capital One is arguably competitive on paper, but given the difficulty that many report in getting approved for a Capital One card, it is hard to argue their competitiveness in this regard in real-world experience. Still, I think the Venture X has shown signs that Capital One is looking to be more competitive in this space and major changes take time for large institutions. I think there is hope of things loosening up long-term — and if they do, Chase's standing could be weakened.
Chase had Pay Yourself Back going for it . . . 
Arguably Chase's best competitive advantage other than Hyatt has been the introduction of Pay Yourself Back during the pandemic years. From the time this program launched until earlier this month, redemptions through Chase Pay Yourself Back had been at an attractive rate of 1.5c per point for Sapphire Reserve cardholders. Unfortunately, Chase pulled back on that for 2023, dropping the reimbursement rate to a max of 1.25c per point for most categories.
Pay Yourself Back has probably been an expensive proposition for Chase and clearly they decided that it wasn't something they could continue to offer in the same way in perpetuity. That's understandable, but it was nonetheless a disappointment.
Travel booked through Chase can be a reasonable redemption
I imagine that the most popular use of Chase Ultimate Rewards points (apart from gift card redemptions or paying for items on Amazon, neither of which are good redemptions but both of which are probably used en masse by the masses) has been using points at a value of 1.5c per point toward paid travel booked through Ultimate Rewards with the Chase Sapphire Reserve card.
This redemption doesn't excite me as much as it does others, but I recognize that it works out well for some cardholders. At the end of the day, this can be a reasonable use of points. However, that doesn't detract from my point: Chase isn't a great transferable points program. It can be good option for booking paid travel (particularly flights) through the Ultimate Rewards portal if you have the Sapphire Reserve card. I certainly hope that Chase keeps this redemption option, but it doesn't refute the point that their partners are not superior to any other program.
Bottom line
Chase Ultimate Rewards is a good credit card rewards program, but it isn't better than its competitors without Hyatt. While Chase is probably in no danger of losing Hyatt as a transfer partner, the fact is that every hotel program other than Hyatt is moving away from award charts. I don't want Hyatt to ever devalue, but if and when it does, Chase will have lost its main competitive advantage in terms of credit card transfer partners.
Yes, there will still be good opportunities to earn 5x points and booking travel through Chase will remain popular, but from a transfer partner perspective, Chase just doesn't have much of value that other programs don't also share and they are notably missing a lot of airline frequent flyer programs that partner with their competitors. I'd love to see Chase add partners like Avianca LifeMiles, Turkish Miles & Smiles, and Cathay Pacific Asia Miles. I'd be equally happy to see them bring on other partners. For instance, I'd love to see Chase bring Amtrak back into the fold (not likely, but I'd still like to see it!) or seek out a new partnership that we haven't seen coming. Perhaps the attitudes of Air Canada Aeroplan's executives will rub off on Chase at some point and convince them that cardholders want more options.
Unless and until that happens, I consider Chase to have an inferior transfer partner program that mostly relies on a single partner. The truth is that I would be devastated to lose my Chase cards tomorrow because Hyatt is such a great partner today, but I wouldn't lose much otherwise. Given Chase's overall strength in this space, that's somewhat surprising. And let's be clear: it's not that I don't like Chase. I love the Ink Cash card and the Sapphire Reserve and Ritz travel protections and the ease of combining points between two cardholders in the same household, etc. But I think they can do better. I don't anticipate that we'll see any major changes to the Ultimate Rewards program any time soon and that's why I didn't put this in my 2023 predictions, but I'd love to be wrong about that and see Chase surprise us all with new partners and a grocery bonus category to make an argument other than "Hyatt" as to why Chase has a program that is competitive with Amex and Capital One.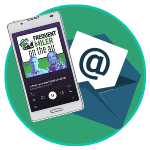 Want to learn more about miles and points?
Subscribe to email updates
 or check out 
our podcast
 on your favorite podcast platform.