File this under "unconfirmed reports", but we've received a tip from a seemingly reliable source that Citi has pulled the plug on its long-rumored "Strata" cards and those cards have been indefinitely put on hold. Doctor of Credit recently reported that these cards were expected to launch soon, but we had previously been told to expect a launch date closer to Q2 next year. I want to emphasize that none of this information is official, but I think it is at least very likely that you'll be disappointed if you are waiting with bated breath on new Citi cards.
We had previously heard some rumored details about the new Citi Strata cards, which included a very large bonus category likely coming on the "Elite" version of the card and an expected launch date in April or May of 2024, but we held off on publishing in part because I was always skeptical that any of this would come to fruition. It's not that I doubted the source of the information, it's that I doubted Citi's commitment. I'd love to see Citi compete with the likes of the Chase Sapphire cards and the Amex Platinum card — I miss the old Citi Prestige card — I just never had much faith that they would actually do it. My impression has long been that Citi has been focusing on the lower end of the market in terms of offering solid cards that have no annual fee, modest welcome bonuses, and relatively limited rewards (a la Citi Custom Cash, Rewards+, and Double Cash) designed for a more "average customer" than those looking for ultra-premium options. It just didn't seem to me like Citi had much desire to compete in the ultra-premium card space.
Then they launched a newly revamped AAdvantage Executive card a couple of months ago and it gave us some hope that maybe they actually intended to offer a set of premium benefits. The re-introduction of travel protections on that card seemed like a positive development and I felt more optimistic that maybe we would indeed see the Strata cards launched next year as we'd been told.
However, it sounds like things have taken a turn at Citi. They recently announced a major reorganization and it would seem reasonable that perhaps they decided that it just isn't the right time to focus on a new product launch after all. We were told that the Strata cards have been put on hold — and if "on hold with Citi" isn't a euphemism for "guzzled into an infinite vortex from which one is likely never to emerge", I don't know what is.
Keep in mind that although I think our source is likely reliable here, I would still categorize this as a rumor. It is certainly possible that our source is wrong and these long-rumored cards will launch after all. I wouldn't bet the farm on a near-term launch, but know that we don't know beyond a shadow of a doubt.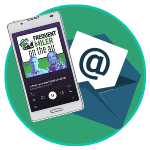 Want to learn more about miles and points?
Subscribe to email updates
 or check out 
our podcast
 on your favorite podcast platform.