Greg caught wind of some excellent United award availability to New Zealand thanks to poking around this morning at Seats.Aero, with some days featuring space for up to 9 passengers in business class on routes from San Francisco and Los Angeles to Auckland, New Zealand. Oddly, this space is showing up to some partners and not others, though the good news for those with ANA miles is that it can be booked for just 120,000 miles round trip through ANA Mileage Plan.
The Deal
United has released a lot of Polaris business class award space between San Francisco / Los Angeles and New Zealand in November 2023 (with very select dates available from late October and into 2024). Some booking options:

100K each way via United Mileage Plus
80K each way via Avianca LifeMiles
120K round trip via ANA Mileage Club
Not available online via Air Canada or Turkish (see the post for more detail)
Quick Thoughts
Greg first stumbled on this United Polaris business class availability via search tool Seats.aero this morning. He noticed multiple days in November (and at the end of October) with multiple seats in business class between San Francisco or Los Angeles and Auckland, New Zealand (in both directions).
There are quite a few dates with award space for multiple passengers in business class. On many dates, there are as many as 9 seats available on a single flight.
Booked directly via United Airlines, the saver dates would cost 100,000 miles one-way.
However, you can book this space for far fewer miles with partner programs.
Oddly, this saver-level award space is available to some Star Alliance programs, but not others. For instance, I can find the award space via Avianca LifeMiles. Note that I couldn't get the desktop site to work, so I had to search via the app. I also had to use either "Star Alliance" or "United Airlines", not the default Smart Search. What's more is that sometimes it showed no results at all, but if I repeated the same exact search a second time, it showed this availability. So if it shows no dates with seats, you might want to try again. With some persistence, you should be able to find business class on these flights for 80,000 Avianca LifeMiles one way. Remember that Capital One has a 15% current point transfer bonus to Avianca LifeMiles, which means you would need to transfer just 70,000 Capital One miles to book this space.
Your best booking option would be ANA Mileage Club as these flights cost just 120,000 miles round trip with ANA miles. The problem is getting those miles: ANA is an Amex Membership Rewards transfer partner, but transfers take a few days….and the chance that this award space will still be around several days from now is slim at best. This option will work best for those who already have an existing balance of ANA miles. At 120K miles and $87.65 round trip, it is a fantastic deal if you have the miles.
Unfortunately, there is no way to put an award on hold with ANA — so, again, that option is best for those who have an existing ANA balance or a willingness to gamble.
Theoretically, Air Canada Aeroplan would be a good option for booking these awards. Award search tool Point.me suggests that this space is available via Air Canada Aeroplan.
I don't know whether perhaps these seats can be found by an Air Canada Aeroplan phone agent, but they definitely do not show up via search results at AirCanada.com.
I also tried on connecting itineraries that stretch beyond Auckland as well as with a connector on the front end (like Las Vegas to San Francisco to Auckland) and Air Canada does not show business class availability on these routes. Again, I don't know if perhaps a phone agent will see something that you don't see online, but you can't book these online via Air Canada. It might be worth calling and trying though as you'd probably want to call if you wanted to try to make Auckland a stopover on a trip elsewhere in New Zealand, Australia, or beyond in the Pacific Zone (keep in mind that Air Canada partners with Air New Zealand and Virgin Australia in addition to other Star Alliance carriers for connections beyond New Zealand). I did try pricing online with a stopover, but it still didn't find this space.
I'll add that award search tool Pointsyeah did not show Air Canada as an option for booking these seats (it is also missing some additional options shown by Point.me, including Lufthansa Miles & More and Aegean Miles & Bonus).
However, it is worth noting that neither Point.me nor Pointsyeah show Avianca LifeMiles as an option for booking this space. However, it does appear bookable via LifeMiles. Further, Seats.aero showed these seats available via Avianca LifeMiles.
I'm not sure exactly what is afoot with United award availability. These seats are obviously at the saver-level as indicated by the "I" class space on United's site. They show up for booking via Star Alliance partners ANA Mileage Club and Avianca LifeMiles (and according to the award search tools above, they are also available to TAP Air Portugal, SAS, Lufthansa, and Aegean). While none of the above search tools included this, I also found these flights available via Singapore Krisflyer, albeit at an awful award rate of 146,500 miles one way.
However, this United Polaris business class award availability does not appear to be bookable (for online bookings at least) via Air Canada Aeroplan or Turkish Miles & Smiles (which I also checked both for the nonstops and on connecting itineraries and the same United flight shown in screen shots above showed "No available seats" in either economy or business class via Turkish).
It certainly looks like some programs have access to more United award space than others. I'm only marginally surprised not to find these seats bookable via Turkish Miles & Smiles, but the fact that they aren't available via Air Canada but are available to other Star Alliance programs seems weird. At the same time, I have been noticing lots of Star Alliance weirdness, including Air Canada's sometimes expanded availability on Singapore Airlines and United. I certainly hope this trend of flights being available to some partners and not others does not continue for long.
All that said, this is an awesome opportunity to fly multiple people to New Zealand in business class. Availability in business class between the United States and New Zealand or Australia is notoriously difficult to find. November is heading into summer in New Zealand, so this seems like a great opportunity to get an entire family there in business class without having to connect via Asia. We have started to see a bit of a trend with United releasing space on these routes close-in, so this is something I intend to keep in mind with an eye toward possibly making a trip in 2024.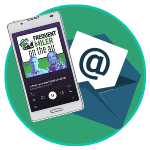 Want to learn more about miles and points?
Subscribe to email updates
 or check out 
our podcast
 on your favorite podcast platform.