Hilton is offering a special rate code that includes a $100 resort credit per night on paid stays of 2 nights or more at select Waldorf & Conrad hotels. My first couple of searches turned up inflated rates and/or no availability, but since there is an Amex Offer out good for $100 back on $500 at Waldorf & Conrad and many readers might have the Amex Hilton Aspire card that also offers a $250 annual resort credit at some of these properties, I thought it was worth posting so you could check for your own travel needs.
The Deal
Get a $100 daily resort credit when booking a minimum of a 2-night stay with Plan Code PBEXC1
Key Terms
Offer is subject to availability at participating Waldorf Astoria Hotels & Resorts and Conrad Hotels & Resorts.
Advance reservations are required.
Must book at least three days in advance of arrival.
Requires a minimum two night length of stay.
See deal page for full terms
Quick Thoughts
As noted at the outset, I'm not positive that this rate code will produce any worthwhile results, but thought it was worth a quick deal alerting readers to the fact that you may be able to find a deal.
I specifically looked for a number of sets of dates I expected would be cheap at the Conrad Chicago and the Conrad Fort Lauderdale. The rates for this rate plan were significantly more expensive than prepaid rates at the Conrad Chicago (to the tune of more than $150 per night in some instances), though they were only about $40 more than semi-flex rates.
I tried several sets of dates at the Conrad Fort Lauderdale (a property I've previously reviewed and thought was excellent) when I knew that paid rates would be low (indeed, AAA rates were in the low $200's), but every set of dates I tried the search tool said the selected rate was not available.
However, if you're able to stack the current Amex offer along with this deal and the $250 annual resort credit on the Amex Hilton Aspire, you might be able to put together a solid deal.
H/T: Miles to Memories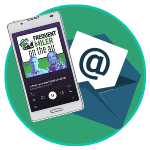 Want to learn more about miles and points?
Subscribe to email updates
 or check out 
our podcast
 on your favorite podcast platform.