In my early 20's, I met up in New York City with Jeff, one of my father's good friends from his college days. Jeff was a native New Yorker who lived and worked in and around the city his whole life — the type of guy who could "make it there", so he could…well, you know the rest. He had a passion for the city that turned a simple stroll around the block into a captivating story of the origins and history of his neighborhood — and like many native New Yorkers, Jeff knew how to tell a story. Half way through dinner, smack in the middle of spinning some tale of the local area's glory days, Jeff looked at me and said, "You know, you belong in New York." I don't know if Jeff was playing to my obvious enchantment or he was just so passionate about his home city that he thought everyone belonged in New York — but I took it as a compliment that he didn't think I belonged outside of New York. The truth is that my father and his seven brothers grew up in the Bronx and ever since I first fell asleep to the sounds of the city on a hot summer night from my grandparents' fire escape in Washington Heights, I've known that I loved New York.
But I've mostly admired it from afar. I've never lived in the city, though I try to visit at least a couple of times each year. Earlier this month, my wife and I took our annual holiday-time trip to New York City. This time around, we gave the Andaz 5th Ave a second go (despite our less-than-stellar stay earlier this year) and we also stayed a night at the Park Hyatt. More on those stays to come….
As we sat on the couch staring out at the skyscrapers surrounding us during this past stay, I contemplated aloud, "How much would it cost to earn enough points via manufactured spend for us to live in New York City for a month?". I know that living in hotels full time is possible (Lucky has done it), and I don't necessarily think it would be unreasonably expensive to do so via manufactured spending techniques if I were willing to spend a month in a suburban Category 1 airport hotel or an IHG Point Breaks location or inexpensive foreign market. But how about living in a Manhattan hotel full-time on MS'd points? My wife was immediately on board and wanted to know how we'd do it.
Cost per thousand points
There are many methods of MS, and we maintain a Manufactured Spending Complete Guide while also publishing a periodic guide to techniques still alive (See: Increase credit card spend and get most of it back: What still works September 2017 for the most recent iteration). The trouble with nailing down numbers is that as you'll see in those resources, there are quite a few methods of manufacturing points. My cost would vary depending on my method of choice and time constraints.
But to create a base line point of comparison, I decided to use basic Visa Gift Cards with a 1% activation fee. It's possible to find $500 Visa Gift Cards with activation fees of $5 (or less) through a number of different outlets. Based on that, every $1,000 in spend would cost me $10 in activation fees. Let's say that my liquidation cost is another $1 per $1,000 (this could be more or less depending on methods available to you). That brings me to $11 cost per thousand in spend. However, remember that we're also earning points on the cost of the activation fees (i.e. I'll actually spend $1011 and receive 1010 points assuming I use the gift cards to cover the money order fees). So my actual cost per thousand dollars in spend is $10.89 based on those numbers — and that's the cost I used for calculations below. This does not factor in opportunity cost — more on that later.
September 2018 for an example
All of the fancy math aside, I expected one challenge to this theoretical exercise would be availability. Finding a month of availability in one hotel in a busy city could be tough. I picked a random month — September 2018 — and decided to search availability in order to then move onto costs.
To keep the scope at least a bit tighter, I only searched within Manhattan. That's not to say that there aren't some great-looking options across a bridge in any direction — it's just the parameter I set.
My train of thought by chain
Here were the options I imagined, in the order in which I imagined them:
IHG
I'll be honest, I didn't even do the math on MS here, it just immediately came to mind for comparison's sake. It wouldn't make sense to MS for an IHG stay when you can frequently buy the points for around half a penny each. The lowest-level IHG hotels in Manhattan go for 40K per night. At a cost of half a cent per point, it would cost $200 per night or $5,800 to buy the points necessary to stay for the entire month of September. However, my search for availability came up empty, so I'm not sure it would be possible:

Hyatt
The cheapest Manhattan options on points within the Hyatt portfolio would be either the Hyatt House Chelsea or the Hyatt Place New York Midtown South, both 20K points per night.
The Freedom Unlimited would earn 1.5 points per dollar (and those points can transfer to Hyatt if you also hold one of the premium Chase cards). The 580,000 Hyatt points required would be generated by $386,666.67 in spend. At an average cost of $10.89 per thousand spend, that's $4,210.80 in MS costs for the month at the Hyatt House or Place. That's much better than the cost of an IHG hotel — but I could still probably sublet an apartment for less. I kept thinking….
Wyndham
I next assumed that Wyndham Rewards would be my go-to choice. I still hold an older version of the Wyndham Rewards credit card that earns 2 points per dollar everywhere (the 2x everywhere structure has been unavailable for a long time). Since all Wyndham properties cost 15,000 points per night, the 29 nights of September would come to 435,000 Wyndham points. Surprisingly, most of Wyndham's best NY properties are available every night in September:

In my unique situation with the 2x everywhere card, that 435,000 points would require me to do $217,500 in spend. At a cost of $10.89 per thousand spend, the 29 nights of September would cost me $2,368.58. That didn't sound like a bad price to live in New York for a month with someone else making the bed and washing the towels. In fact, that sounded pretty good…..
SPG
I didn't even consider SPG initially because I assumed the cost would come out way too high, but I was surprised by what I found. The lowest category SPG hotels in Manhattan are Category 5. Theoretically, this means that they could be available for as few as 12K per night — though in practice, they often aren't (and I assumed even less often for a 30-day stretch). That said, remember that the 5th night is free on award stays, thereby dropping the average cost per night. I was surprised by the fact that so many of SPG's Cat 5 hotels show the entire month of September available at an average rate of just 9,931 points per night thanks to the 5th night free (you could actually stay a 30th night for the same total number of points based on availability). In my opinion, the best deal would be the Sheraton Tribeca since the Amex SPG Business card would get me Club lounge access.


That amounts to 288,000 points for the month — in total that's $3,136.32 for the month at a cost of $10.89 per thousand spend. Less than $800 more than the cost of a Wyndham property would get me free breakfast for the month as well as free afternoon hors d'oeuvres and non-alcoholic drinks. Of course, that's a lot of Starpoints to manufacture at 1 point per dollar, and with Amex ramping up the war on gaming, I'm not sure this would be a wise course of action. Still, it sounds tempting.
Other options
These aren't the only options. I immediately assumed that Marriott would be out as the lowest category here would require more spend than the lowest-category Hyatt. Choice Hotels might be a viable option as there are options in Manhattan for 20K per night — and with Membership Rewards transferring to Choice at 1:1, this could have potentially been a contender — but Choice only allows you to book 30 days in advance unless you are an elite member (and even then only 50 days in advance in the US). September award stays are impossible right now.
Another potentially intriguing option would be to use Chase Ultimate Rewards to book a hotel at 1.5 cents per point if you hold the Chase Sapphire Reserve. The least expensive option I saw in Manhattan was the Pennsylvania:
Assuming you're doing the spend on a Freedom Unlimited at 1.5 points per dollar, that comes out to a bit less spend than the Sheraton Tribeca. While less is more in some ways, the reviews of this 2-star hotel leave me less enthusiastic about it as an option — though YMMV.
---
But then I thought about the opportunity cost
After spending more time than I'd care to admit considering some of the above, it dawned on me that all that MS comes at an opportunity cost. If I did that spend on a card that earns 3% cash back in the first year — like the Alliant Cashback Visa Signature card or the Discover IT miles after the first-year double-up, I could do a lot better. Remember that the Hyatt options above would require about $386,667 in spending to earn the points necessary to stay for a month. Let's say that instead of using a Freedom Unlimited card, I made that same $386,666.67 in spend at 3% cash back. My cash back total would be $11,600. After subtracting my cost of $10.89 per thousand dollars in spend, I'd be $7,389.20 ahead with a 3% card — more than enough to sublet an apartment and eat well for the month and have some cash left over.
The margin thins as the required spend drops, but even the cheapest option above (Wyndham) wouldn't look very good: At 3% back on the $217,500 in spend required, I could earn $6,525 in cash back. Subtracting the MS costs, I'd have $4,156.42 in my pocket if I took cash back over points. Again, if my goal is to spend a month living in Manhattan, I could probably do it for less and keep some profit if I MSed for cash back instead of points.
Is it always smarter to MS for cash back rather than points?
After kicking those numbers, you may wonder if I think that it always makes more sense to MS for cash back rather than points. Wouldn't the same logic apply across quantities (i.e. if it makes more sense to MS $217,500 in spend for cash back than for points, wouldn't it logically follow that the same is true for $217.50 in spend)?
However, I don't think it's true that cash back is always better — and in fact I focus my efforts on mostly earning points.
Why?
The reason is because I'm not usually looking to build points for a 1-month New York City stay. I'm usually looking to build points so I can fly in business or first class or go on an African safari or stay in an amazing suite at the Park Hyatt Mallorca for a few days. In those cases, the value of my points far exceeded what I could have gotten with cash back. Furthermore, while I might consider subletting an apartment in New York City for a month at a cost of a couple thousand dollars, I probably wouldn't consider paying five or ten thousand dollars for a first or business class flight or four nights in that suite in Mallorca — even if I had MSed enough cash back to cover it.
Personally, I like earning points to enjoy experiences I wouldn't otherwise pay the retail price to enjoy. And I'm not usually contemplating staying in a major world city for a month with my points — I'm usually considering spending a few days at a hotel, when the monthly sublet isn't a viable alternative option. Truth be told, I'm quite content to collect points.
Bottom line
In the end, I realized that even if I could MS enough points to live in New York City for a month, it wouldn't practically make much sense. And even though I could MS enough cash back to sublet an apartment for a month, I probably wouldn't. I've got more important expenses on the horizon — and I'm not very interested in giving up miles and points for cash back. At the same time, running the numbers on something like this reminds me that miles aren't free and it probably wouldn't hurt to balance out a long-term hoarding and cherry picking strategy with solid cash back earnings.
Unfortunately for me, September 2018 probably won't be the month that I prove Jeff right.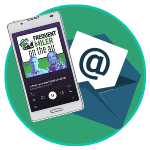 Want to learn more about miles and points?
Subscribe to email updates
 or check out 
our podcast
 on your favorite podcast platform.