Update: It appears that the milez.biz rates are not correct for these redemptions. See www.smiles.br to check rates. Update #2 to come…
Update #2: The terms of this promotion state that you must be a Brazilian citizen. It's possible that this won't be enforced, but I am including updates and I am no longer recommending this promotion. It might work — but there is simply too much grey area to know. Furthermore, the award rates from milez.biz were completely inaccurate. See updated rates below. Apologies to anyone who got in early — I will be looking to cancel my hotel reservation on this one and recommend the same.
Gary Leff at View from the Wing writes about a truly ridiculous deal going on right now. I wouldn't copy his word — ridiculous — except that there is no other way to describe this. In a nutshell, Gol Smiles (loyalty program of Gol Airlines, a Brazilian carrier) is offering an insane promotion: up to 150,000 airline miles for a single night's hotel stay! That's enough to fly round trip first class on some of the world's swankier airlines. And Gary has found rates under $700 that produce enough miles.
As you can see, they not only partner with Delta, Air France/KLM, and Air Canada — but they also partner with Korean, Emirates, Etihad, and Qatar — some of the glitzier airlines in the world. To put this deal in perspective, Gary shows hotels available under $700 that earn 150,000 miles.
Here are the Gol award rates from New York to Dubai (which you would presumably travel on Emirates, though perhaps you could also travel on Air France'KLM or Qatar):
According to miles.biz, those rates are round trip. That means one hotel at the 150,000 mile point is enough for round trip first class between New York and Dubai.
Update: Here are actual one-way prices as shown at www.smiles.br:
I assume that "Executiva" means "business". Again, those are one-way prices. Etihad rates were the same. I saw no first class. Oddly, availability didn't match Alaska for the same day/flights:
Perhaps you'd like to go to Brazil. Round trip in first class to Brazil is only 100,000 miles:
Update: Again, the chart appears to be wildly inaccurate. Here are the rates on Copa from New York to Rio — more than double those shown above:
Or New York to Seoul, round trip in first class (presumably on Korean) for 120,000 miles:
Update: Again, those rates appear inaccurate. Here is the rates I see through www.smiles.br for travel on Delta NYC-ICN:
New York to Sydney — can this possibly be right? Update: No, it isn't. Image removed.
In other words, you can earn enough miles for a round trip in first class for a single hotel night. That night will be kind of expensive — and I don't know what the surcharges are on Gol.
Rates can be refundable
The big downside here is that the Gol site is entirely in Portuguese. You can use Google Translate (or the translate feature in Chrome) to help you out.The good news is that at least some rates appear to be refundable. I understand enough Spanish to make it through both registration and booking in Portuguese. I also understand enough to figure out that this seems to say that cancellation is free, at least on some hotels. Here is a 1-night rate at the Four Seasons in London in September:
I didn't actually translate that, so Portuguese speakers please correct me if I'm wrong, but I'm pretty sure it says that it is 100% refundable before 11:59pm on August 31st. Let's hope so :-).
Wit a second — I wrote that and left it for the cancellation policy because I want to get this post out quickly, but then I realized that you can change the language to English and put it in US Dollars at the top of the page (I had put it in USD, but not English): Save yourself a few seconds and do this — I'm not going to change the screen shots above in the interest of getting this out to you ASAP.
Links
Click here to see Gary Leff's post on this promotion.
Click here for the hotel promotion splash page.
Click here for milez.biz to look up award charts.
Updated Warning
Update: As said below, I am not personally familiar with Gol. However, after further research, this deal appears to be a major gamble. As noted above, I plan to cancel my reservation. There are still some great offers available on some hotels that could still prevent a value, there is simply too much risk involved for me to recommend.
I certainly can't vouch for GOL.  Get involved at your own risk on this one. I also can't vouch for milez.biz being correct and I have no idea what surcharges are on awards. But I took screen shots of the hotel bookings showing they are cancelable and I'm at least confident that I can get my money back from the bank if nothing else. Also, note that you can only make one booking per person — so make it count. (I found this out after making my first booking….at least I can still book in my wife's name).
Also note that miles expire in 12 months with no way to extend them as far as I know.
Note that the hotel booking site works like Rocketmiles — I found hotels in many other cities (many offering fewer miles per night….but at much cheaper per-night rates). You can do better than the Four Seasons example above, but you'll have to search.
I would be very surprised if this lasts for long. Go now if you're interested.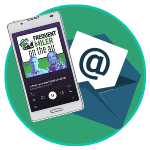 Want to learn more about miles and points?
Subscribe to email updates
 or check out 
our podcast
 on your favorite podcast platform.