In a few prior posts, I mentioned my desire to book business class award flights to Cape Town, South Africa, for my family of three.  In those prior posts, I used the Cape Town destination primarily as an excuse to compare various tools designed to identify award costs.  You can catch up on this series here:
Now, I'll continue with the Destination Cape Town award booking story…
Destination Cape Town: One Stop Options
When traveling, I prefer fewer connections – especially when I'm traveling with my family.  I live in Ann Arbor, Michigan, so I fly out of the nearby Detroit Metro Airport (DTW).  If there was a nonstop flight to Cape Town (CPT), of course I'd want that flight, but there isn't.  So, instead, I searched for one-stop options…
To find available flights, I turned to ITA Matrix.  I entered DTW as my starting point and CPT as my destination.  I picked a day in early January and asked for + or – 3 days (since some flights run less than daily).  And, for "Extra Stops", I selected "Up to 1 extra stop."  Normally I would also uncheck the box "Allow airport changes" since I don't really want to have to switch airports during a layover, but for now I wanted to see all possibilities, so I left it checked.
Here were the 1 stop results:
I scanned through all of the detailed flight options and created this table showing all possible one-stop routes (that ITA Matrix could come up with):
| | | |
| --- | --- | --- |
| Carrier 1 | Layover City | Carrier 2 |
| Air France | Paris | Air France |
| Delta | Paris | Air France |
| Delta | Amsterdam | KLM |
| Delta | London Heathrow | British Airways |
| Virgin Atlantic | London Heathrow | British Airways |
| Lufthansa | Frankfurt | Condor |
Wikipedia
Just in case ITA Matrix missed something, I turned to Wikipedia.  I looked up Detroit Metro Airport's Airlines and Destinations.  This shows all direct flights and destinations out of Detroit.  I then recorded all direct options that might be candidates for routing through to Cape Town.  Not including the cities listed in the table above, I came up with this list:
Amman, Montreal, Munich, Rome, Sau Paulo, Toronto
Note that "direct flight" doesn't necessarily mean non-stop.  For example, the direct Royal Jordanian flight from Detroit to Amman makes a stop in Montreal.
Next, I looked up Cape Town Airport's Airlines and Destinations and recorded direct options that might be candidates for routing from or to Detroit:
Addis Ababa, Doha, Dubai, Istanbul, Johannesburg, Munich (seasonal), Singapore, Zurich
Aha!  Munich is a direct flight from either Detroit or from Cape Town!  That means that it is a potential one-stop option.  I checked and found that the flight between Munich and Cape Town does run in January.  Unfortunately, the Detroit to Munich flight does not appear to run after October 28th: 
So, Munich could be a one-stop option at other times, but not for this trip.  Plus, the Detroit to Munich flight is operated by Delta (SkyTeam) whereas the Munich to Cape Town flight is operated by Lufthansa (Star Alliance).  The two are not partners, so it would require two separate awards to get from Detroit to Cape Town that way.
I concluded that the table of one-stop options derived from ITA Matrix is probably correct.
British Airways
Two of the one-stop award options involve flying British Airways between London and Cape Town:
| | | |
| --- | --- | --- |
| Carrier 1 | Layover City | Carrier 2 |
| Delta | London Heathrow | British Airways |
| Virgin Atlantic | London Heathrow | British Airways |
Flights between Detroit and London would be served by either Delta or Virgin Atlantic.  Neither are partners with British Airways.  So, this option would require two separate awards: one to get to London and another to get to Cape Town.  That's not necessarily the end of the world, but it usually costs much more, in miles, to book two separate awards rather than one.  Plus, as we all know, British Airways stacks extremely high fuel surcharges onto awards, especially premium cabin awards.  So, this option would be expensive both in miles and in dollars.
Using AA.com to search for non-stop awards between London and Cape Town, I found that business class awards are virtually non existent.  It is certainly possible that awards would open up closer to departure, but there's no guarantee.
Due to the high cost in miles and dollars, and the lack of award availability, the London option is effectively off the table, at least for one-stop award flights.
Condor?
An interesting one stop route found by ITA Matrix involves flying Lufthansa to Frankfurt and then Condor to Cape Town.  What is Condor?  Can I use miles to book their flights?
| | | |
| --- | --- | --- |
| Carrier 1 | Layover City | Carrier 2 |
| Lufthansa | Frankfurt | Condor |
A quick search revealed that Lufthansa used to own Condor.  And, an old Million Mile Secrets post suggests that it's possible to use Lufthansa Miles & More miles to book Condor flights, but only in economy.  And, the post goes on to say that even economy awards are almost impossible to find.
Here's what the Miles & More website site says about using miles to book with Condor:
The page could not be found.

The selected page can no longer be accessed under this address. Please visit our Homepage or use the search function to find the required page.
Unfortunately, based on what little I dug up so far, I think that the Lufthansa/Condor option is off the table too.
SkyTeam / Flying Blue
The remaining one-stop award options involve SkyTeam partners Delta, Air France, and KLM with a layover in either Paris or Amsterdam:
| | | |
| --- | --- | --- |
| Carrier 1 | Layover City | Carrier 2 |
| Air France | Paris | Air France |
| Delta | Paris | Air France |
| Delta | Amsterdam | KLM |
Since all three airlines are partners, any one of these routes is at least theoretically possible to book as a single award.
Image courtesy of Great Circle Mapper
To get a general sense of award availability, I used Delta.com to search for a single person award between Amsterdam and Cape Town, and between Paris and Cape Town.  The point wasn't to find and book a flight, but rather just to see what might be possible.  I know from experience that awards between Detroit and Europe are pretty easy to get in the winter, so I wanted to narrow my search to the potentially harder-to-get flights.  Not surprisingly, Delta.com wasn't very helpful…
When I searched Amsterdam to Cape Town, Delta said "We're sorry.  There are not enough seats available…"  It's supposed to show me a calendar of options, but it preferred to essentially spit out an error message:
When searching Paris to Cape Town, Delta came up with different words ("No results were found…"), but the same overall result:
Interestingly, when I search Delta from Detroit to Cape Town, the web site proved capable of finding flights:
One-way for 95K is far from cheap, but at least there is some award availability.  When I clicked in to see details, I found this:
Even though this is only one data point, I'm encouraged to find any award space available.  If I can find space from Detroit directly, I may even book it.  Ideally I would use a SkyTeam mileage program that permits layovers.  That way, we could fly into Paris, layover for a few days, then go on to Cape Town on a day in which the next award flight is available.
Based on my previous award price findings, Korean Airlines and AliItalia are two potentially good options for booking Sky Team awards to Cape Town.  Both currently charge only 120,000 miles for round trip flights between the US and South Africa.  According to the Ultimate Frequent Flyer Mile Award Calculator, Alitalia allows 1 stop-over on a round trip award and Korean Air allows 2 stop-overs (one in each direction).  Unfortunately, both are also likely to pass along hefty fuel surcharges.
Wrap Up
On my quest to find business class awards to Cape Town, I looked first for one-stop award flight options.  Of the routes that were theoretically possible, I was able to narrow the field down to just two likely routes: Detroit to Amsterdam to Cape Town, or Detroit to Paris to Cape Town.  Both routes are served by Sky Team partners, so I at least know where to search for award space and I know my options for booking awards.
Next steps:
Search for award space: In the unlikely event that I can find saver level business class awards for three people on my dates of interest, I'll then book the awards and declare victory.  More likely, I'll have to wait and watch for awards to open up.
Identify desirable two-stop routes.  My chances of award booking success will increase immensely once I open up the search to include two-stop routes.  There are so many possibilities with two-stop routes that I won't be able to evaluate every possible scenario.  Instead, I'll look for routes that are likely to have available awards and routes worth pursuing for the quality of the business class (or even first class) product.
Search for award space on the two-stop routes.
As I pursue the above options, I'll write up my experiences.  Please stay tuned.  And, if you have suggestions for me, please comment below.
P.S.
This Cape Town award booking quest is proving to be a fun adventure for me.  However, I think its important to realize that you do not need to do all of this stuff yourself.  If you have the miles, but you don't have the time or interest in delving deep into the intricacies of award searching and award booking, you can hire someone to do it for you.  I maintain a list of Award Booking Services (found under Flights in the Travel menu on my site).  Read the comments of that page for reader recommendations.  Or, if you know of a good Award Booking Service not listed, please let me know so I can add it.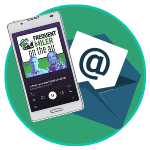 Want to learn more about miles and points?
Subscribe to email updates
 or check out 
our podcast
 on your favorite podcast platform.