Update: I'd originally thought that the $100 cashback got doubled at the end of the cardmember year. That's apparently not the case (thanks to Mark for confirming that below), so the post has been updated to reflect that. The cashback you earn from spend does get doubled though.
~
Discover has increased the welcome offer on the Discover It card from $50 to $100 when applying using a referral link. While that's not a huge increase, it can add to some potentially substantial earnings in your first year, especially if you can refer to or be referred by your partner.
The Offers & Key Card Details
Consumer Cards
Card Offer and Details

$100 Back
Get $100 after first purchase. All cashback earned in first 12 months will be doubled including 5% earned in rotating categories. No Annual Fee
Information about this card has been collected independently by Frequent Miler. The issuer did not provide the details, nor is it responsible for their accuracy.
FM Mini Review: This is a great choice for its rotating 5% categories
Earning rate: 5X in rotating categories, up to $1500 spend per quarter (Q2 2023: Restaurants and Wholesale Clubs)
Card Type: Discover
Noteworthy perks: Discover Cash Back is worth more than face value when redeemed for partner gift cards
Quick Thoughts
The Discover It card tends to fly under the radar somewhat due to the low cashback bonus for its welcome offer and the fact that it only earns 1% cashback on base spend. However, it does have a few things going for it that can make it worth getting in the first year and then keeping beyond that.
The first is this increased welcome offer. You earn $100 cashback after making your first purchase on the card. This higher bonus is only available via a referral link where the referrer also earns $100 cashback. If you get referred by your partner (or vice versa), that's $200 bonus cashback between you.
Another key feature of the Discover It card is its rotating 5% categories. These change every quarter and you can earn 5% cashback on up to $1,500 of spend in those categories each quarter. If you max out those categories, you'll earn a total of $300 cashback over the course of a normal year. In your first year, that cashback also gets doubled so there's potentially $600 of cashback up for grabs on a total of $6,000 of spend. That doubled cashback also applies to base spend outside of those 5% categories, so the Discover It card is a de facto 2% cashback card for the first year.
That means that in the first year you can potentially earn the following:
$100 welcome offer
$300 from maxing out the 5% spending categories
$300 bonus from cashback being doubled
$700 total cashback
That's not necessarily all though. If your household can get the $100 bonus as the referrer too, that puts the potential total cashback at $800 on only $6,000 of spend. That's a 13.33% return which is a decent rate.
The card is obviously less exciting after the first year. It's not worth using for base spend seeing as that only earns 1% cashback which means that it's only worth putting up to $1,500 of spend on the card each quarter in the rotating categories to earn 5% cashback. The card doesn't have an annual fee though and so is worth keeping for that 5% spend capacity.
You can get more than 1cpp of value when redeeming your cashback because Discover offers discounts of 5%-20% on a wide variety of gift cards. Redeeming transferable points currencies for gift cards is nearly always poor value, but with Discover It it's actually the best redemption option in many cases.
Some of the redemption options can also be good for gift card reselling. For example, let's say you do earn $800 cashback in your first year between you and your partner. Provided the redemption options don't change between now and a year's time once you've had your cashback doubled, you could redeem that $800 for $1,000 worth of Nike gift cards. If you can resell those for $900, that's a $100 (or 12.5%) bonus you're earning on top of the cashback you've already earned.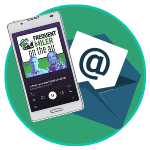 Want to learn more about miles and points?
Subscribe to email updates
 or check out 
our podcast
 on your favorite podcast platform.