Virgin Atlantic announced several positive changes to Flying Club today, including the ability to earn elite credit with award tickets booked on Virgin Atlantic metal. That might make it worth paying the high surcharges in some cases and taken along with some of the other changes announced today makes for some actual enhancements to the program.
Earning status with award tickets (and stacking with credit card tier credits)
The marquee change to Flying Club today from my perspective is the ability to earn elite status credit with award tickets. Note: I expect this only applies to award tickets on Virgin Atlantic metal, which will make this limited in utility for most members right now, but as this looks like a long-term change it should be good news down the road. Earnings will be as follows:
Economy earns 25 tier points each way
Premium earns 50 tier points each way
Upper Class earns 100 tier points each way
As a reminder, here are status requirements in a calendar year:
Silver = 400 tier points
Gold = 1000 tier points
At 2,000 tier points, Gold members receive an upgrade voucher for two
Awarding elite status credit for award tickets is a big move. To me, this makes sense: people who are loyal enough to accumulate miles and use them on Virgin metal are bringing money and loyalty into the program and likely sharing their experiences with family and friends and building goodwill for the program. When you consider the fact that Virgin adds significant surcharges on awards on their own metal, it makes sense that they would offer an incentive to redeem with them.
Two round trips in Upper Class would earn pretty easy Silver status (which is now required for Necker Island bookings). Someone who travels on Virgin Atlantic for business now and then and mixes credit card spend on the Virgin Atlantic Mastercard with a few award tickets could find Gold much more easily attainable thanks to this change. Since you can earn up to 600 tier credits per year from credit card spend (See: Virgin Atlantic World Elite Mastercard Deep Dive: Maximize Earnings and Status), Gold status could be well within reach. To me, this new development makes the credit card more valuable as it not only earns a good return on spend but also gives you an additional avenue to earning more tier points now when redeeming the miles you've earned.
That said, Virgin Atlantic elite status isn't huge on benefits (you can read about the benefits here). Silver status basically gets you premium check in, priority boarding, and free standard seat assignment, even when you book Economy Light. Gold adds some extra luggage allowance, exit row seating in economy, and club access when you fly Virgin Atlantic or Delta (but I believe only on transatlantic trips). Another potentially interesting bit I noticed in the Gold benefits was this:
As a Gold member, you can pool your miles when you link up to nine other flyers to your household account, or nominate a lucky Flying Club member of your choice to enjoy Silver membership status.
That could be useful for those who often travel with family on paid tickets.
For those looking for ways to maximize this from a US-centric perspective, see: Virgin Atlantic award chart (U.S.-centric.
This new development likely won't make much of a difference in my redemption choices because I just don't often book the routes that Virgin Atlantic serves, but I think this is an exciting change for many.
Elite status extension
Virgin Atlantic had already offered a six-month elite status extension, but now they are extending current elite status into 2022. If you earned status last year for this calendar year, you now have it until early 2022. That matches what most other airlines are now offering.
Voucher improvements
There are several types of vouchers issued by Virgin Atlantic and the Virgin Atlantic Mastercard and they also made positive improvements to several of them with today's announcement.
Upgrade Vouchers
The biggest improvement here is that upgrade vouchers are no longer restricted by fare class. As long as you don't book Economy Light (the equivalent of basic economy), you can apply an upgrade voucher to your booking. That's a nice enhancement as it isn't terribly intuitive to hunt down the fare class you're booking or to choose some other specific fare class. This makes it much less confusing for the average member.
Companion Ticket vouchers
Companion ticket vouchers are a benefit that was introduced last year with $25K credit card spend can now be used in any class of service regardless of your elite status level (provided that you find availability of a mileage ticket).
However, those with no status ("Red" members) only get a truly free companion in economy or premium economy (they get a 50% discount on the miles required for a companion if they wish to use the companion ticket for upper class). Silver and Gold members can use the voucher for any class, including Upper Class, for no additional miles.
Keep in mind that on a companion ticket, you'll still have to pay the taxes / surcharges for the companion. However, you can use a companion ticket voucher on a cash ticket or award booking.
Clubhouse Lounge Vouchers
Club vouchers can now be used at any Virgin Clubhouse as long as you're flying internationally on Delta, Air France, KLM, or Virgin Atlantic on the same day (these vouchers could previously only be used at London-Heathrow).
Bottom line
These are really positive changes. I am unlikely to make use of any of these, but I can't see a single downside to any of these changes and I'm sure that some readers will see significant upside.
H/T: God Save the Points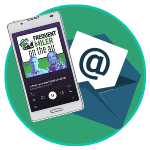 Want to learn more about miles and points?
Subscribe to email updates
 or check out 
our podcast
 on your favorite podcast platform.