We absolutely love how creative our listeners are each month during our Ask Us Anything, Live on YouTube. During episode 60 for example, we got to tease out whether or not we have any credit cards we're emotionally attached to, (an emotional support credit card, if you will), and what our favorite European airlines are.
You can watch the full episode below or click the timestamp next to each question to navigate directly there within YouTube.
03:35 – Do you know if it's now possible to book AA awards using Etihad miles online? Interested because of Amex transferability and good pricing for domestic short hauls with layovers. Thanks!
04:24 – Do any of you have an emotional attachment to a particular card?
07:55 – Best program for lap infant? do you book a standard room and then call to add a lap infant? new to the process.
11:04 – With the advent of ETIAS travel authorization, will that have an impact on last minute award bookings? It may take 30 days for the travel approval.
13:32 – What are the best uses of Alaska miles these days?
15:16 – What's your thoughts on SAS to Skyteam?
17:42 – What airline cards are actual keepers for you currently?
22:22 – Can you confirm if some or any Amex Platinum cards has $200 annual "Platinum Dining" credit?
23:20 – can you talk about RBN …Amex points for House purchases ?
25:27 – Now that Delta has demolished its FF program, Greg , what's the next airline status you're aggressively pursuing? My guess is AA based on previous posts.
29:30 – better welcome bonus offer… Marriott boundless 5 free nights or Chase Ink Cash 90k points???
32:23 – Did Aeroplan ever fix people's Etihad first apartment bookings? Superstar Lisa fixed mine, but I kept seeing reports of people who never got a resolution. Unclear how widespread that was.
34:36 – Question for all: From experience or hearing from other's successes, how easy or difficult to redeem the Move to Mint upgrade certificates on jetBlue?
36:56 – Does anybody know what's up with BILT card having fraudulent transactions? Already changed my card twice and still see the fraudulent charges continue.
40:18 – Greg your post about expanding your credit card collection, why prioritize the Jet Blue Business card over others?
41:30 – On boa premium rewards elite is it possible to book a flight via the portal, get the 20% discount and cancel the flight later to indirectly cash out the points for 1.25 cents each?
42:52 – Any tips for paying a mortgage with a credit card?
44:46 – Do you expect that the Morgan Stanley Plat will adopt the same family language present on the consumer/schwab cards?
45:47 – Does economy award redemptions for European airlines typically come with check baggage allowance? how to know for sure? Thinking about LOT Polosh Airlines. Thanks.
48:24 – Can you hold multiple ritz carlton cards?
49:06 – Favorite European airline?
55:47 – Is it safe to use Amex to pay taxes as part of SUB spend?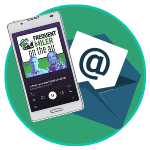 Want to learn more about miles and points?
Subscribe to email updates
 or check out 
our podcast
 on your favorite podcast platform.