One of the hidden benefits of the unrestricted free night certificate from the IHG credit card has long been that you could use it to book a stay beyond your expiry date.
That meant that you could book a stay after the expiry date with one certificate, then book a consecutive night with your new certificate once it posted to your account. If you had a partner with the card, that meant you could book a four night stay using only those certificates with enough planning.
In April 2018, IHG announced that they'd be capping the free night certificate for use at properties costing up to 40,000 points per night (See: BUMMER: IHG Free night capped for everyone (includes $49 card)). Many people applied for the card shortly before that change was officially announced, only to discover they'd never receive an unrestricted free night certificate.
IHG subsequently listened to its customers (take note Marriott) and suspended that change for a year. See: Another uncapped free night: Chase and IHG do the right thing. The final unrestricted free night certificates were initially due to be issued on May 1, 2018, but this positive change meant anyone whose card renewed from May 1 to December 31, 2018 would receive one final uncapped free night. Update: This is in addition to cards renewing from January 1 to May 1, 2019 also receiving an unrestricted free night.
Our Intended Plans
That change benefited me as my IHG card renewed on December 5, 2018, meaning I got one final unrestricted free night certificate. I'd been unsure where to use it, but my wife and I came up with a plan a few months ago.
We're on a 5 year, 50 state road trip and celebrated New Year's Eve 2018 in Denver. We realized that gave us an opportunity to celebrate New Year's Eve in five different time zones over the course of the five years (Eastern, Central, Mountain, Pacific and Hawaii-Aleutian).
I know it's not to everyone's taste, but we'd talked about doing Times Square as our Eastern time zone New Year's Eve at some point during the five years. With this being my final year of having an unrestricted certificate, we decided to use that to make New York our December 31, 2019 location, even though we're due to spend November and December in Tennessee.
Well, that was the plan anyway.
Ever since making that decision last December, I've been searching IHG's website every other day looking for availability at one of their Times Square properties. The problem was that it showed zero free night availability at any property on December 31, 2019. It either looked like this…
…or like this:
Even though my certificate was due to expire on December 5, 2019, it had never been an issue booking a stay beyond that date. I'd wondered if IHG had ended the ability to book beyond the expiry date, but that didn't appear to be true. That's because I could still book a stay for December 14 which was 9 days after the expiry date.
So my free night certificate could still be used beyond its expiry date, but not far enough for me to book a free night on New Year's Eve. It was mid-January at the time, so I hypothesized that perhaps IHG released free night certificate availability on a different calendar to regular awards. December 14 – the latest date I could book – was ~330 days away, so maybe checking again in mid-to-late February would show December 31 availability.
Alas not.
The end of February and beginning of March came and went, yet I still couldn't book beyond December 14. My hypothesis was therefore incorrect.
Nick's Success
I'd been emailing Greg and Nick about this off and on over the past few months to keep them updated on what I was seeing. Or, more accurately, what I wasn't seeing.
To confuse matters even further, Nick was able to see free night availability in New York on New Year's Eve. Not all properties were available, but the InterContinental Barclay had free night certificate availability, as did the Holiday Inn Express and EVEN hotels in Times Square.
He was also able to find wide open availability in January 2020 whereas I still couldn't see anything beyond December 14.
Greg's Semi-Success
Greg had slightly different results from Nick and I. He could find free night availability anywhere up to and including December 30, 2019…
…but not from December 31 onward.
Interestingly, Greg's certificate is due to expire on December 21, 2019, 9 days before the latest date he can book a free night. My certificate expires on December 5, 2019, also 9 days before the latest date I can book a free night.
But what about Nick? Why is it that he could find availability so far ahead of time but we couldn't?
When Old Is Better Than New
It turns out that Nick's unrestricted free night certificate was issued in April 2018, so before IHG announced they were ending the unrestricted aspect. Mine and Greg's certificates were issued far more recently, after that change had been announced.
It therefore appears that certificates issued before May 1, 2018 can still be used to book a free night far beyond their expiry date. For certificates issued since May 1, 2018 (or at least since December 2018), you can only book 9 days beyond the certificate's expiry date.
Summary
What this means is that if you were planning on using your final unrestricted free night certificate for a stay beyond its expiry date, that might not be possible. It'd therefore be best to check what dates are bookable with your certificate ASAP so that you have plenty of time to use it, rather than assuming you'll be able to use it for a later date only to find out that's not allowed.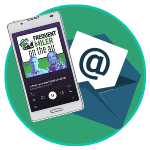 Want to learn more about miles and points?
Subscribe to email updates
 or check out 
our podcast
 on your favorite podcast platform.