Avianca LifeMiles is one of my favorite award programs because of the fact that there are no fuel surcharges and the "award chart" (in quotation marks because they no longer seem to publish the award chart) is very hackable: mixing a long business or first class flight with some segments in economy class on either end of the award can result in cheaper pricing than if you'd only booked the long-haul (See: Avianca LifeMiles' awesome mixed-cabin award pricing. First Class for less.). However, a common area of frustration with LifeMiles is that, inexplicably, some Star Alliance awards that should be available just don't show up in the LifeMiles award search engine. In planning for our 3 Cards, 3 Continents challenge, I recently ran into exactly that type of situation — and it turned out that there is a small trick you can use that might make LifeMiles show you the results you want to see.
An example flight that "isn't available" via Avianca
As an example of the type of thing I'm talking about, take this economy class flight from Oslo (OSL) to Newark (EWR) via Stockholm (ARN) on October 11, 2022:
As you can see above, that flight is available via United Mileage Plus. It's also available via Air Canada Aeroplan.

The Point.me tool shows that same flight is also available via Star Alliance program Asiana.
If you check out the "+20 add'l options" section, you'll see that there are a number of ways to book this same itinerary, including via other Star Alliance programs like Singapore Airlines or EVA.
However, you don't see "Avianca LifeMiles" listed at Point.me as a way to book that flight because even the Point.me tool knows that this flight won't show up on LifeMiles.com. In fact, LifeMiles shows no availability at all at first search with the default settings.
Anyone who has done a lot of award searches with Avianca LifeMiles has run into this. However, we can get Avianca to show that award flight with a simple trick. Greg had mentioned this trick to me a few years ago, but it hadn't been fruitful the first couple of times I'd tried it and I tossed that knowledge into long-term storage. In other words, this isn't a newly-discovered trick, but it's something I hadn't used in the long time since it was first mentioned to me.
Smart Search vs Star Alliance vs Individual Airlines
When you log in to LifeMiles.com and you search for an award ticket, the award search engine has a small drop-down above the airport fields that you may have never noticed that defaults to "smart search". If you expand that drop-down menu, the other options include "Avianca", "Star Alliance" and individual airline names.
Presumably the "smart search" should search both Avianca and partner airlines to find available flights that connect your origin and destination airports. My further assumption is that the "Star Alliance" option tells Avianca that you're looking to book on partner airlines (so perhaps it won't search for Avianca availability?).
The solution to (at least some of) your award search struggles is the individual airline selection search. That makes the tool at least 9 times smarter in some cases. Here's what happens when you select Scandinavian Airlines (SAS) for the same date shown above:
Lo and behold, that flight that was available to everyone else is suddenly available to Avianca LifeMiles, too — and in fact there were nine different itineraries available. Let's call the individual airline selection Smarter Search.
On the sample itinerary above, it looks like the first leg is even available in business class if you want to fly up front for the short leg from Oslo to Stockholm. It would only cost you just over 3,000 miles more to fly that leg in business class than economy. I've always wondered whether booking that first flight in business would get you advantages like the business class checked baggage policy (I don't know). At the very least, I think you should get priority airport check-in since you'd be checking in for a business class flight for your first leg, which could be worth it at times when demand is high and airport lines are long.
It's frustrating that Avianca's default search setting excludes these flights for no explicable reason, but it's nice to know that you can still find them with a simple drop-down menu selection.
Still some situations where this doesn't help
Unfortunately, this solution doesn't work 100% of the time. Sometimes, Avianca just won't show some award flights no matter what sorcery you try. Unfortunately, I'm not aware of a way to use LifeMiles to book award flights operated on partner airlines when it just doesn't want to show those flights even with the airline selection. I'm also not sure that this technique will work on complicated multi-partner itineraries.
For complex itineraries, you can try a manual booking
Do keep in mind that if Avianca shows availability on the individual legs you want separately but they don't piece them together into the single itinerary you want, you might be able to make a manual booking. I wrote about that process in this post. The short version of the story is that if you can find availability via LifeMiles.com on the individual legs you want to book, you can email Avianca screen shots and they may be able to manually book it. Beware that this is a slow process at best (see the post linked above for more).
Bottom line
Avianca LifeMiles continues to be one of my favorite Star Alliance programs both for its hackable award chart and lack of fuel surcharges. The main area of frustration with LifeMiles is that it sometimes doesn't show availability on Star Alliance flights that it should be able to access. Thankfully, there is sometimes an easy workaround where you simply select the airline on which you want to fly from the drop-down menu on the search page rather than "Smart Search". This won't solve all of your Avianca award search frustrations, but it should help you uncover at least some hidden availability.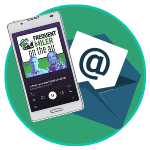 Want to learn more about miles and points?
Subscribe to email updates
 or check out 
our podcast
 on your favorite podcast platform.