A few months back, Citi ThankYou Points added Avianca LifeMiles as a new transfer partner (see our Citi Transfer Partners resource page for a complete list of partners). Last week, Greg posted a new resource page outlining the Best options for domestic first class awards. We've since added another hidden gem: Avianca Lifemiles charges 15,000 miles one-way for business/first class flights within and between US Zone 1 and US Zone 2 — which covers 38 of the 48 continental US states. At just 2,500 miles more miles than most carriers charge for a one-way saver economy class ticket within the US, that's a pretty sweet deal. I recently made my first LifeMiles redemption and it was pretty easy — though not without some quirks, both good and bad.
Quirk #1: Availability is inconsistent
I started my search with United.com to find saver availability. A key if you're starting with United is that you want to make sure you are not logged in to your United.com account. The reason for this is because United credit card holders and elite members have access to expanded award space that is not available for partner bookings. You want to find Saver availability like this:
However, not all saver availability from United.com shows up on LifeMiles.com. I haven't figured out if there is a rhyme or reason to it, and since you can see availability for a week at a time on LifeMiles.com, I'm not sure you really need to involve United at all — it may just be an exercise in frustration. For example, the flight I wanted to book was showing saver availability on United.com, but not on LifeMiles.com for several days before I found it on LifeMiles.com. I kept checking back day after day and despite the fact that United.com showed saver availability, LifeMiles.com said that no flights were available. Eventually. about 2.5 weeks before departure, the flight I wanted showed up on LifeMiles.com. I'm not sure if this is a function of how many seats were available or the amount of time before departure, but it's worth noting that you won't see everything on LifeMiles.com that you see on United.com. The United search tool might be best for looking at the calendar view and getting a general idea as to dates with potential availability.
Thankfully, searching for availability with Avianca was pretty simple. You just log into your Avianca LifeMiles account at LifeMiles.com and then click "Air Tickets" to search (note: if the language is set to Spanish, you can change at at the top of the page).
I wanted a flight from Albany, NY to Myrtle Beach, South Carolina. As New York and South Carolina are both in US 1, an economy class ticket is just 7,500 Avianca LifeMiles one-way.
I found my flight had 2 seats available for 7,500 miles as advertised.
As I've noted before with LifeMiles, when I selected the flight, it broke down the price by segment (see the picture below: the first segment is 3,960 miles and the second segment is 3,540 miles for a total of 7,500 miles). That'll come back to be interesting in another example later on. Also note the total price in the bottom right of the image: it says that in addition to the 7.5K miles, the total will be $55 including taxes and additional surcharges.
I wasn't thrilled about the $55 fee. As I was booking fewer than 21 days in advance, United would have wanted $80.60 for taxes and fees ($5.60 for actual tax and a $75 close-in booking fee). At $55, Avianca was certainly coming in cheaper – but I was less enthusiastic than I am about using British Airways Avios for AA flights, where the taxes & fees on a US domestic ticket are $5.60 even when booked close-in to departure.
However, I was pleasantly surprised when I got to the next stage of booking and found that the taxes & fees came down to $30.60 one-way. That still included a $25 booking fee on top of the $5.60 in tax, but that's a price I could live with. Also note the change/cancellation fees. It makes a lot more sense to cancel than to change.
Avianca will also allow you to adjust the amount of miles used for the redemption, increasing your cash co-pay if you'd like to use fewer miles. The slider only allowed me to adjust the miles price in increments of one thousand miles.
Transferring ThankYou points to LifeMiles: Simple & Quick (for me)
That all looked pretty good, so I moved on to transferring miles. I logged into my Citi ThankYou account at ThankYou.com. I wasn't thrilled to be forced to transfer more than the 7,500 miles I needed, but it turns out you can only transfer in increments of 1,000.
I was a little nervous about the line that says, "Points transfers may take up to 14 days." Youch! Fourteen days sounds like an eternity. Thankfully, I had an email within minutes from LifeMiles confirming my transfer.
I logged back into my LifeMiles account and the miles were there — all within minutes. However, it's worth mentioning that a reader recently reported that he had waited the entire 14 days for points to transfer from Citi — so YMMV here.
Quirk #2: "Companion" tickets
This ticket actually wasn't for me, but for a family member. In my experience, most airlines make it easy to book a ticket for anyone you want. Some airlines are more restrictive. Korean is the strictest, only allowing you to make a booking for a spouse or immediate family member – and they are known to require proof that you are related. I'd never read anything about using Avianca LifeMiles to book for other people, so I assumed it worked similarly to most programs in that you can just enter the passenger info as you book the ticket. But when I got to the passenger information page, it asked me to select "Passenger 1" from a drop down. Here were my choices…
That wasn't going to work, so I moused over the help button to the right of the drop-down. That told me, "You can select any of the Travel Companions you've saved in your profile to complete Passenger Information." It turns out that Avianca LifeMiles uses a system that is similar to Singapore KrisFlyer in that you need to enter the passenger information for any "companions" (what Singapore calls "redemption nominees") within your profile. You can do this by going to LifeMiles.com and mousing over "My Account" and then clicking, "Make Your Traveling Easier".
From there, you scroll past your name and information and click the icon that says "Add Travel Companion". Then just add the name and info and save it.
When you go back to booking, you'll now see this person's name in the drop down menu under your name. I was able to book the flight for my family member without booking myself on the reservation — I don't believe "Travel Companion" to mean that you actually have to be traveling together.
That said, I read an interesting article the other day on loyalty program fraud (See: Understanding Loyalty Fraud in 2018). It makes some relevant points about how to avoid appearing suspicious in order to avoid a shutdown of your loyalty account. Loyalty programs (not necessarily Avianca specifically) are looking to prevent people from selling miles and/or from having hacked accounts book tickets for others. I wasn't too concerned about this booking since I was still paying for the taxes & fees with my credit card. It's worth reading the article to find out why that might matter.
Qurik #3: Legs pricing individually is interesting
Remember how I noted near the beginning that legs price individually? That makes for some interesting scenarios. As an example, let's look at the award chart between north America and Hawaii.
As you can see, a business class flight between North America and Hawaii should cost 40,000 miles one-way. If you find business class availability the whole way, I expect that's what you would pay. However, if you find a mixed cabin award, Avianca will not overcharge you for the economy class leg(s) like most programs will. They break it down and charge you less for the economy class leg(s). For example, here's an itinerary from Washington, DC (Dulles) to Honolulu next week.
The business class flight above costs 39,200 miles. That's because this itinerary is from Dulles to Newark To Honolulu. The lion's share of the trip will be in United flat-bed business class from Newark to Honolulu, with the leg from Dulles to Newark in economy class. Rather than charge a full 40,000 miles, it is broken down as 2,680 miles for the flight from Dulles to Newark and 36,520 miles for the flight from Newark to Honolulu:
Other days, business class prices out for less depending on which and how many legs are in business class.
This same concept applies for flights within the contiguous United States. For example, New York is in US 1 and Fargo, ND is in US 2. A business class itinerary from New York to Fargo would be 15,000 miles one-way. United would charge 25K miles one-way, whether in mixed-cabin or business class all the way. But Avianca only charges more for the business class segments. In fact, I find days where Avianca is charging less for mixed-cabin business class than United charges for economy class on the same route.
The really interesting thing about this is that I imagine the baggage allowance of business class would apply. I don't know that for sure — but I imagine you'd get ticketed as though it's a business class award. If you have flown a mixed-cabin Avianca award on United like this and can chime in with their experience, let us know in the comments.
Bottom line
Avianca LifeMiles has some quirks. I was thrown for a bit of a loop when I had to pick my Travel Companion to book a ticket for someone else and I still don't understand what drives availability on the LifeMiles site. That said, my points transfer from Citi was instant, the booking went through without a hitch, and it cost me less than if I'd have booked through United. What's more, the interesting way that Avianca prices mixed-cabin itineraries could be very useful — especially within US 1 and US 2 — if my theory is correct that business class baggage policies would apply.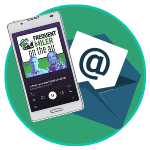 Want to learn more about miles and points?
Subscribe to email updates
 or check out 
our podcast
 on your favorite podcast platform.