US Bank's FlexPerks program offers several options for getting better than 1 cent per point value from your FlexPerks points.  The details, though, can be hard to find.  So, I thought it would be helpful to assemble FlexPerks award charts all in one place…
Overview
You can redeem FlexPerks points for merchandise, but that's usually a bad idea.  Better value can be had by redeeming points for travel rewards (especially flights) or to pay the card's annual fee. Since FlexPoints can be redeemed for cash at a penny per point, you would generally be better off doing so and then using a points earning credit card to buy whatever you want with that money (after clicking through a cash back portal, finding coupons & deals, etc.)
Annual Fee Redemptions
The per point value of using points to pay your annual fee is different for different FlexPerks cards:
FlexPerks Travel Rewards
FlexPerks travel reward charts are setup as price ranges.  For example, you can redeem 30,000 FlexPoints for flights that cost between $400.0 and $600.  In that example, points can be worth as little as 1.33 cents each (for flights costing $400.01) or as much as 2 cents each.  Here are the maximum values possible and expected values* from each type of travel reward:
| Type of award | Max Value per Point | Expected Value per Point* |
| --- | --- | --- |
| Airline Tickets | 2.0 cents** | 1.7 cents |
| Hotel Nights | 1.5 cents | 1.3 cents |
| Car Rentals | 1.25 cents | 1.1 cents |
* Expected Value was computed by looking at the 2nd cheapest through the 7th cheapest redemption option for each reward type, and assuming that paid prices would average out to the mid-point of each range.  I then computed the average (mean) of the 6 calculated Expected Values.
** With airline tickets, it is theoretically possible to get slightly better than 2 cents per point value by taking advantage of a $25 airline allowance available with each flight redemption.  For example, if you use 20,000 FlexPoints to book a flight worth exactly $400 and you get the $25 airline allowance (perhaps by buying a $25 gift card from the airline you fly on the day of travel), you would get $425 worth of travel for 20,000 points.  This results in a theoretical max point value of 2.125 cents per point.
FlexPerks Award Charts
Full award charts follow:
Editor's note about airline ticket redemptions: if you book an award for multiple people, each person's ticket is calculated separately.  So, even though two $195 tickets would price together at less than $400, FlexPerks will still charge 20,000 points, per ticket, for a total of 40,000 points.
$25 Airline Allowance
[The following is copied directly from US Bank's FlexPerks Program Rules]
Cardmembers redeeming FlexPoints for Award Travel (a ticket paid using FlexPoints) are eligible to receive the airline allowance credit up to $25 per each award ticket. Qualifying Purchases must be made using a FlexPerks Reserve, FlexPerks Travel Rewards or FlexPerks Business Travel card on the Award Travel dates. Qualifying Purchases must be through the airline carrier which is inclusive of a checked baggage fee, on-board food or beverage purchases and airline lounge memberships. U.S. Bank does not have the ability to control how a merchant chooses to classify their business and reserves the right to determine which purchases qualify for the allowance. You may redeem allowance for Qualified Purchases only if the outstanding balance of your account is below its revolve limit and if your account is open and in good standing under the terms of your Cardmember Agreement. Once you or we close your account for any reason, your allowance may be forfeited.

Example: If points are used to redeem for two airline award tickets on a FlexPerks Travel account, the Cardmember may earn the amount of two airline allowances (up to $50 in airline allowance credit).

Cardmember is required to contact Cardmember Service within 90 days after travel to request the airline allowance which is credited to the FlexPerks account and will appear on the statement within 4-6 weeks (or a notification regarding a decline will be sent). The airline allowance is only eligible for FlexPerks Reserve, FlexPerks Travel Rewards Cards and FlexPerks Business Travel Card products.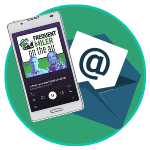 Want to learn more about miles and points?
Subscribe to email updates
 or check out 
our podcast
 on your favorite podcast platform.