Update 12/12/20: This has once again been extended. You now have until February 24, 2021 to make a reservation and your stay still has to be completed by December 22, 2021.
Update 11/8/20: Choice has once again extended this promotion, so you now have until November 30, 2020 to make a reservation. Your stay still has to be completed by December 22, 2021.
Update 9/27/20: Choice has extended the expiry date for making a reservation to November 10, 2020, so that's another six weeks in which you can take advantage of this promotion.
~
Choice Privileges is out with an interesting promotion for some of their all-inclusive resorts: make a booking at select all-inclusive resorts costing $500 or more by September 30 November 10, 2020 and complete your stay by December 22, 2021 and get 50,000 Choice Privileges points, a guaranteed free room upgrade at check-in, a $200 resort credit for activities, and a free night when you book one of the luxury resorts. This is effectively a bit more limited than it sounds at first glance, but could nonetheless be a great deal for those able to take advantage. Note that we don't see any timeshare requirement. The promo initially sounded like it would be a timeshare sales pitch, but there is nothing in the terms indicating anything of the sort.
The Deal
Choice privileges is offering the following bonuses when you make a booking at select all-inclusive resorts costing $500 or more by September 30 November 10, 2020 and complete your stay by December 22, 2021:

• Earn 50,000 bonus points when you spend $500 or more on your getaway.
• Enjoy a free night when you book any of the collection's luxury resorts.**
• Kids stay free** at all family-friendly resorts.
• Get a guaranteed free room upgrade at check‑in.
• Enjoy free welcome amenities at adults-only resorts.
• Plus, receive a $200 resort credit for activities.
Key Terms
To qualify for the bonus 50,000 Choice Privileges Points, you must spend at least $500 for a reservation at a Zoetry Wellness & Spa Resorts, Secrets Resorts & Spas, Breathless Resorts & Spas, Dreams Resorts & Spas, Now Resorts and Spas, or Sunscape Resorts and Spas property by December 21, 2021 and your reservations must be made by September 30 November 10, 2020.
For clarity, this offer is per reservation, regardless of the number of rooms.
This offer is only valid for qualifying stays, which excludes multiple Choice Privileges account numbers on consecutive night stays, multiple check-ins or checkouts during consecutive night stays, rooms booked below certain rates, reward night stays, complimentary rooms, rooms paid for by a travel agent or third party online retailer including online travel agencies, wholesale packages, group tours, and stays booked using the employee discount or the friends, family and associate discount.
This offer cannot be combined with any other discounts, promotions, or offers.
This offer is valid only for use per customer, and the total bonus is limited to 50,000 points.
The bonus points should be posted to your account within 6 weeks of your completed stay, and are not subject to elite bonuses.
Choice Hotels reserves the right to change or discontinue this offer at any time.
Available to U.S. and Canadian residents only.
AMResorts Free Free Free + 1 Promotion is valid on new bookings made from now until September 30 November 10, 2020 for travel July 9, 2020 until December 22, 2021. As part of this promotion, guests will receive:

One Free Night (varies by destination)
Guaranteed Free Upgrade at check-in to the next room category
Kids Stay Free (Dreams, Now and Sunscape Resorts & Spas) OR Free In-room Welcome Gift (Zoetry, Secrets and Breathless Resorts & Spas)
$200 in Resort Coupons
PLUS guests will receive a Free Night towards their return stay at any AMResorts property

Guests who book the Free Free Free + 1 Promotion will receive a complimentary free night when booking a return stay of 5 nights or more at AMResorts in the Americas/7 nights or more at AMResorts Europe any room category at any participating AMResorts property, in any destination.
A certificate will be issued to the guest at time of checkout for any reservation booked under the Free Free Free + 1 promotion for 3 nights or longer.
Guests will have 60 days from time of receipt to book their return stay in order to redeem the certificate for a free night.
Return stay can be booked for travel between now and December 22, 2022.
Certificate must be presented at time of check-in.
Return stay does not have to be booked at the same hotel of the guest original stay.
Promotion may vary by destination, is subject to availability and can be modified or closed out at any time.
Promotion does not apply to Deal of the Day or Presidential Suite room categories.
Promotion is not available to the following dates; December 23 – December 31, 2020, February 11 – February 15, 2021, March 27 – April 3, 2021, December 23-December 31, 2021, February 17 – February 21, 2022 and April 9 – April 16, 2022. Additional blackout dates and other restrictions may be added by individual resorts on a case by case basis.
Combinable with social groups and Group Programs.
Not combinable with hotel specific free night promotions, Great Start Breakfast Plan or Move the Date, Keep the Rate Program. May not be combinable with other promotions.
No rebooks or rollbacks permitted.
Offer valid only in the USA & Canada.
Quick Thoughts
The first thing to note is that the booking window extends until September 30 November 10, 2020 but the window to stay is less generous than it seems. While it says your stay must be completed by December 22, 2021, Choice doesn't let you book out nearly that far. Right now, it appears that you can book this promo out about as far as July 2021 at least at some of the resorts (Greg found one where it wasn't available beyond April 2021). By the end of September, you'll like be able to book stays for August 2021, but I don't think you'll be able to book far beyond that. Given that the terms indicate no changes (you can cancel, but not change dates), I think this deal will be limited to those willing to reserve international travel in the first half of 2021.
That said, if you're intending to travel during that period, this deal could be great. Our Reasonable Redemption Value for Choice Privileges points is 0.81cpp, which puts the value of 50K points around $405. You can certainly get well north of 1cpp in some scenarios (and Greg has covered some of those uses lately). That makes for a really nice return.
The free nights, guaranteed upgrade, and "kids stay free" components are automatically included in the prices you see with the promotion.
In addition to the 50K points, you get a "free" night on your stay and a "free night" voucher on a future stay. I put both of those in quotes for two reasons: First, the "free" night on your 2021 stay is already reflected in the prices you see when you search, so it may feel less free. The voucher is good for a future stay, but it needs to be used to make a "return" reservation within 60 days of your check-out. Your "return" stay can be at another all-inclusive resort (doesn't have to be the same one), but it must be completed by December 22, 2022 — though given that I don't expect you'll be able to book this later than August of 2021, I don't think you'll be able to make your "return" booking any later than 60 days beyond that — so even if you wait until the end of September to book and you book a stay at the end of the booking calendar, I don't think December 2022 will be available during the booking window required for your "return" stay. Still, if you're able to stay at any of the included resorts again within 14 months of your first stay, it should work out to be a really good deal overall.
As noted, the free night on your first stay varies. Apparently, Canadians have to stay a week to get a free night on the first stay, whereas that free night comes sooner for Americans:
| | | |
| --- | --- | --- |
| Hotel Destination | Free Night (USA) | Free Night (CAN) |
| Huatulco/Ixtapa/Acapulco | 3rd Night Free | 7th Night Free |
| Los Cabos, Puerto Vallarta | 4th Night Free | 7th Night Free |
| Costa Rica, Mexico Caribbean, Panama | 5th Night Free | 7th Night Free |
| Curacao, Dominican Republic, Jamaica, St. Martin | 6th Night Free | 7th Night Free |
And again, the free night is baked into the rates you see when you search.
The prices don't look bad at some of these. For example, I looked up a 3-day stay in April at the Dreams Acapulco for 2 adults and 2 kids and the price was an average of $182 per night, which takes into account the free night:
That includes tax, so the total came to $546 for 3 nights. I'm not versed on hotel pricing in Acapulco, but assuming it comes with the $200 credit for activities, that seems like a great deal if you also pick up 50,000 points for the stay whether or not you use the "return" stay free night.
Note that while I see the $200 resort credit indicated on the landing page for the promo, I don't see it indicated anywhere in the booking process.
That gives me a little pause about whether or not that'll actually be provided only because the landing page also notes "a worry-free reservation experience that's free of cancellation fees". However, when I went to the booking page for the above reservation, I saw a $50 cancellation fee if you cancel any time from the time the reservation is made up until 4 days prior to arrival.
That's pretty cheap, but it's not "free of cancellation fees". Also note that the reservation is pre-paid, so you'll need to pay now and be at the mercy of Choice for a refund if and when you cancel.
Overall, this looks like it could be a decent deal if you want to book travel to one of the included resorts. They are all in Mexico, Central America, and the Caribbean, so there is some gamble as to what will be open and open to Americans in 2021, but if you find one with free cancellation this may be worth a gamble. I'm personally considering booking one of these as I value the Choice points and the chance to dream about the day when I'm enjoying a beach vacation again.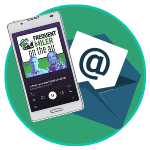 Want to learn more about miles and points?
Subscribe to email updates
 or check out 
our podcast
 on your favorite podcast platform.