A couple of months ago, Barclays launched three new Wyndham credit cards (see New Wyndham Earner credit cards review: Surprisingly strong).
Greg was excited about the business card version, as was I – despite the hotel chain. Wyndham Rewards is my least favorite hotel loyalty program, partly because so many of their properties are poorly rated and partly because the program itself doesn't seem to offer much value based on how much they charge for cash stays versus points.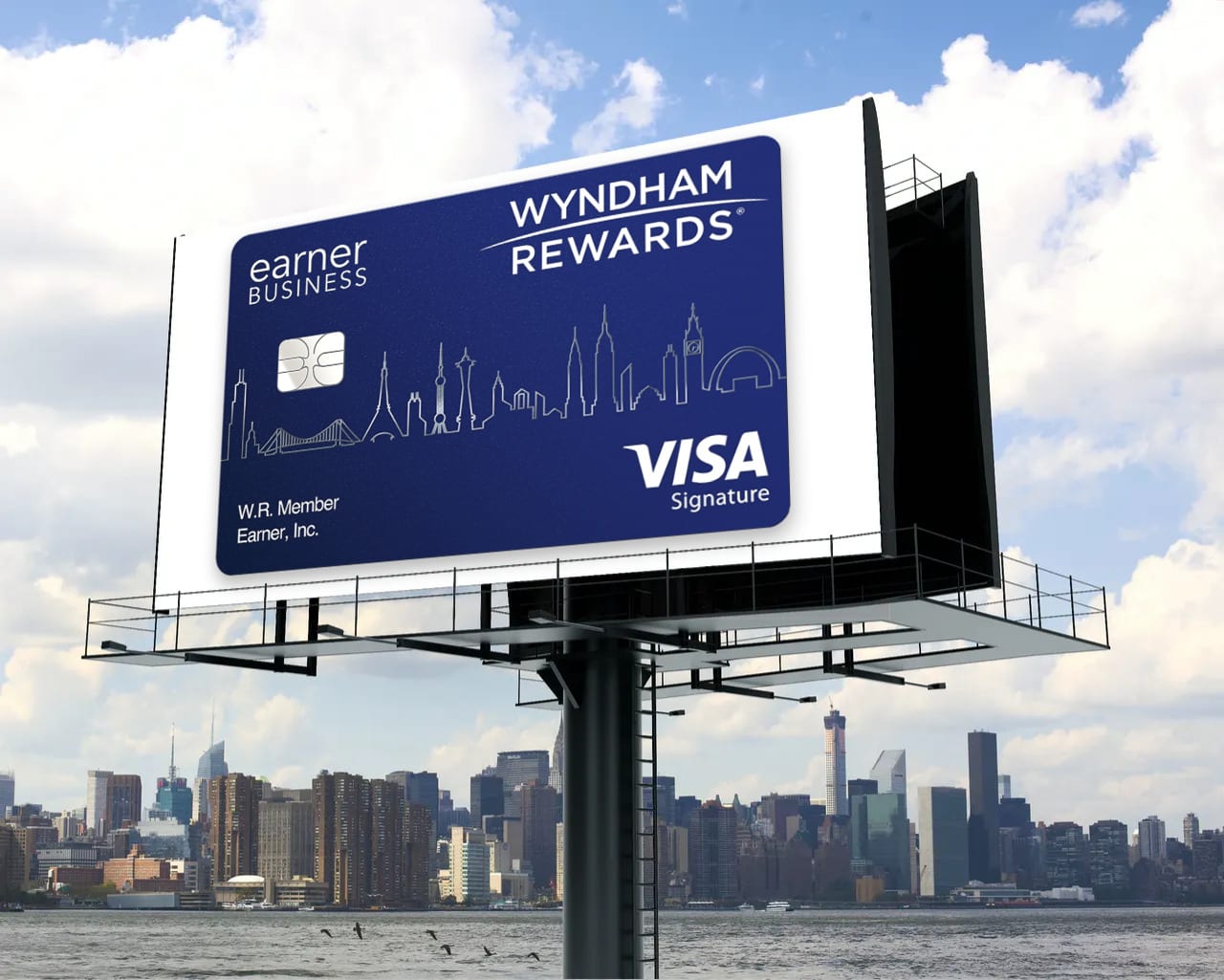 Still, the card comes with a host of benefits which made it worth applying for:
45,000 point welcome bonus after only $1,000 of spend
15,000 bonus points at renewal each year
Diamond status
10% discount on award stays
8x points on paid Wyndham stays
8x points at gas stations
5x points on marketing, advertising, and utilities (telecommunications, cable, satellite, electric, gas, heating oil and water)
Cardmember discount on paid stays
That final benefit was particularly interesting at first glance. The discount on paid stays is either 7% or 12% off the Best Available Rate which had the potential to be a decent benefit. It turned out to not be quite as interesting in light of the fact that all Wyndham Rewards members get discounts of 5% or 10% off the Best Available Rate, so it's only an extra 2% discount.
I recently applied – and was approved – for the Wyndham Rewards Earner Business card, so I decided to take the cardholder discount for a spin and ended up with mixed results.
Result 1 – La Quinta Virginia Beach, VA
First off, I took a look at the La Quinta Virginia Beach. We have an upcoming stay which I'd already booked, so I was curious if my newly acquired Wyndham card would save us even more.
When doing a search while logged in to your account, you'll see an entry for your cardmember rate when looking at prices for specific properties.
The Cardmember Rate was $64.17 which was a 7% discount off the Best Available Rate of $69.00. If I didn't have the Wyndham Card, I would've been able to book the Member Rate which was $65.55, so having the card would save $1.38 + tax.
We'll be staying there a week, so having the card offered savings of more than $10 when taking into account the tax. However, you might notice that there's an even better option. The AAA rate was only $62.10 per night, so $2.07 + tax per night cheaper than the Cardmember rate.
Shae and I have a AAA membership, so that's clearly a better offer. In fact, we'd already booked their AAA rate a few weeks ago when it was only $59.53 + tax, so we'll maintain that reservation seeing as it's cheaper than anything we can book now. We'll still pay for it with the Wyndham Business card though to earn 8x points per dollar.
Result 2 – La Quinta Montgomery, AL
We'll be passing through Montgomery later this year and will be staying there a couple of nights. (Side note: Montgomery is a city that's well worth visiting. Loads of Civil Rights history, great food and lots to see downtown while walking around)
We travel with our dog, so we need somewhere pet-friendly to stay. One option is the La Quinta, although they're sadly taking advantage of the opportunity to charge $20 per night for our two nights now that La Quinta is part of Wyndham Hotels & Resorts (all their properties used to allow dogs to stay for free when they were a standalone hotel chain).
The La Quinta Montgomery had a Best Available Rate of $85.00 They're offering a Cardmember Rate of $79.05 per night which, similar to the Virginia Beach property, is a 7% discount.
Wyndham Rewards offers a 5% discount to regular members at this property, so without one of the new Wyndham credit cards you could book it for $80.75 per night. That means having the credit card would save you $1.70 per night + tax.
Once again though, the Cardmember rate wasn't the lowest rate available. There's a non-refundable rate available for $72.25 per night, as well as a couple of different AAA rates which cost less than the Cardmember rate.
Depending on your situation though, that might not be particularly helpful. If you want a rate with free cancellation, you wouldn't book the Pay Now & Save rate. If you don't have a AAA membership, that option is ruled out too.
There is another option though. Wyndham has an AARP rate which, unlike some hotel chains, is available for all AARP members rather than being reserved for use by seniors. You can buy an AARP membership for only $12 in the first year and if you pay with a Mastercard, you can earn 1,000 American Airlines AAdvantage miles when linking the card to the SimplyMiles program and loading the AARP membership offer.
The AARP rate at this property (and possibly at all Wyndham properties) matched the AAA rate, although there wasn't an even cheaper AARP Hot Deals rate like there was for AAA. Still, $76.50 was cheaper than the Wyndham Cardmember rate, so depending on the rate and how long you're staying, investing $12 in an AARP membership could be worth it.
Result 3 – Microtel Montgomery, AL
The La Quinta was a little more than I wanted to pay, especially when taking into account the $40 pet fee for the two nights. Another option was the Microtel Montgomery which not only costs less per night, but also has a slightly lower pet fee.
There were a couple of interesting things to note regarding the Microtel's rates. For starters, the Cardmember rate was the cheapest flexible rate available – cheaper even than the AAA rate.
The other thing I noticed was that while the Cardmember rate at the two La Quintas I'd looked at offered a 7% discount on the Best Available Rate, the Microtel was offering a 12% discount. Wyndham/Barclays advertise the cards as offering a 7% or 12% discount, but I'm not sure how those discounts are decided. It might be by property, by brand or by some other calculation.
With a rate that's ~$20 per night cheaper and a pet fee that's $5 cheaper per night than the La Quinta, the Microtel seems like a better option. Ordinarily I'd book the Pay Now & Save rate as it's the cheapest option, but this might be a rare time I decide not to go 100% cheapskate seeing as the Cardmember rate is only a couple of bucks more per night. Our road trip plans have changed umpteen times this year due to COVID, so having flexibility is no bad thing.
Visa SavingsEdge
One other benefit I wanted to highlight of the Wyndham Rewards Earner Business card is that it's a Visa card. That means you can link the card in the Visa SavingsEdge program to get an additional 4-5% back when paying for Wyndham stays.
While that's not affected by which specific rate you book (cardmember or otherwise), it's something else to bear in mind if you're considering which Wyndham card to get.
Summary
The new Wyndham Rewards Earner cards offer discounts of 7% or 12% off the Best Flexible Rate. The discount varies by property and its value also varies as sometimes the Cardmember Rate is the lowest flexible rate, while at other times a AAA or AARP membership can garner you larger savings with the same flexibility. If you're happy booking non-refundable rates, there's a good chance that rate will be lower than anything the Cardmember rate will be able to offer.
It's probably not going to be worth you applying for a Wyndham card solely on the basis of the Cardmember rate seeing as members of their loyalty program are already eligible for savings of 5% or 10%, so the card only saves you an extra 2%. However, those savings are a nice bonus on top of the all the other benefits/bonuses the cards offer.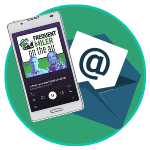 Want to learn more about miles and points?
Subscribe to email updates
 or check out 
our podcast
 on your favorite podcast platform.