Best Buy has released their Black Friday ad today. The surprising thing is that many of the items are available for purchase at full price today. That's fantastic because you can take advantage of price protection with your credit card. Buy the item today, fill out a price protection claim with the Black Friday ad, get the difference back. Oh yeah — and earn portal rewards on the full price — including the current Holiday Shopping Bonuses. Santa is filling the sled as we speak.
Some deals are available right now
A number of deals are available right now. Several of Best Buy's advertised laptop deals can be purchased right now at Black Friday prices. I also see things like this Ring doorbell currently available at the Black Friday price. It's worth cross referencing your list to see if items you want are available now at low prices.
One example price protection deal
In the Best Buy ad above, you see that TV in the middle? It's a 50″ Sharp 4K Ulta HD TV. It will be on sale on Black Friday in-store only for $179.99. You could spend your Thanksgiving waiting outside the store….or you could click through the link in the ad and buy the TV right now for full price.
If you use a card with credit card price protection, you can then file a claim to get back the difference. Note that you may have to wait until the physical ad comes out as the online ad doesn't show the model number in the "Doorbusters" image at the top of this post — but the model number will almost surely be in the print ad that comes in the paper. However, the online ad links through to the TV right now.
I just used a Citi card to buy the TV above. Citi Price Rewind covers a price difference up to $500 (up to $2,500 total per year). In this case, $399.99 – 179.99 = $220. Unfortunately, I'll pay tax on $399.99 — price protection does not include tax.
Fortunately, the United portal is offering 2 miles per dollar at Best Buy today. This also stacks with the current airline Holiday Shopping portal bonuses. I'm actually going to buy 2 of this TV for a total of $799.98. That should earn me 1600 miles at 2x plus a bonus 2,500 miles for a total of 4,100 miles to sweeten the deal.
Don't forget that there are simultaneous portal promotions through American, Delta, Alaska, and Southwest. Read about all of them here.
Which card offer price protection?
Lots of cards offer price protection – though be sure to check the terms of the card you use to be sure you understand any exclusions. In this case, I used my Citi AT&T Access More card (no longer available for new applicants, but might be possible for a product change) for the first purchase because I should earn 3x at BestBuy.com. For the second purchase, I'm going to use a Barclay Aviator — because Mastercard offers its own price protection that should be valid on this purchase. Update: The general "Mastercard" protection excludes Black Friday, though Barclaycard had documentation that does not show a Black Friday exclusion. I may go with three purchases to hedge my bets and use both my Aviator and a Chase card.
Will that negate portal rewards?
A major advantage to using price protection right now is being able to take advantage of all of the portal promotions. Since the refund comes from your credit card issuer, not the merchant, it won't affect your portal rewards. This will make it a lot easier to max out the promotions through each of the portals. I recently gave a presentation about ancillary credit card benefits at the Chicago Seminars and price protection is one of my favorite benefits. More on this to come.
Bottom line
Not every Black Friday deal is a great deal, so do your price research before buying. That said, I suggest getting in on the deals you want sooner rather than later. Best Buy usually doesn't make as many doorbusters available online before Black Friday as they have this year — and they often begin restricting purchase of Black Friday items in the days leading up to the holiday. I wouldn't be surprised if some of these become unavailable online in the not-so-distant future.
H/T: Slickdeals for posting the Black Friday ad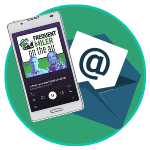 Want to learn more about miles and points?
Subscribe to email updates
 or check out 
our podcast
 on your favorite podcast platform.