There are a couple of gift card deals running right now (and there will surely be more to come as we head through the next week or two). Here are deals that are still alive:
The gift cards: 
Get 800 points with a $50 gift card to Best Buy, Sephora, or JC Penney
Get 500 points with a $25 gift card to Dominos, Fandango, or The Cheesecake Factory
Valid through: Saturday, 11/18
Limit: 2 offers per customer
Why they're worthwhile: The Best Buy gift cards can be resold to make this a small profit on each card. You can cash out the Plenti points either buying stuff at Plenti retailers like Rite Aid and Macy's or by purchasing gas at Exxon-Mobil. As this deal has a pretty low limit, a gasoline cashout will probably work for many readers (using your Plenti points when filling your tank). This definitely isn't worth hunting for, but if there is a Rite Aid nearby, it's an easy few dollar win.
Update: At the time of writing, I wasn't sure how the 2 offers per customer would apply (i.e. I didn't know whether 2 Best Buy gift cards would cap out your offers or if you could do 2 Best Buy, 2 Sephora, etc. Thanks to Nancy in the comments, I knew that you could buy a single $100 Best Buy card to trigger 1600 Plenti points ($16). I purchased a $100 Best Buy card and a $50 Sephora card to see whether I would also get points for the Sephora card. I did:
Based on that, I see it's not a cap of 1600 points but rather two offers per gift card category. My paper receipt from the store also confirms that I've maxed out the Best Buy offer:
I expect that I'm limited to buying one more $50 gift card for either Sephora or JC Penney and then I can also buy $50 worth of either Domino's or Fandango and $50 in The Cheesecake Factory gift cards. I don't know as though I'll do all of them, but it's nice to know it's possible to earn the points once per category per phone number / Plenti account.
---
Samsung Pay: 10-20% discount on many gift card brands
The Gift Cards:
Discounted gift cards are available to a wide range of retailers, including Home Depot, Kohl's, JC Penney, Hotels.com, Dunkin Donuts, and more. See this Doctor of Credit post or Samsung Pay for a full list.
Limits: No more than 2 gift cards per 24 hours, Maximum of $500 purchased during the promotional period
Why they're worthwhile: At 10-20% off, you may be able to make a small profit on a number of these while earning some free points. A commenter at Doctor of Credit reports that you can earn an additional $2 in Samsung rewards with "select" gift cards, though I don't know which ones those are. Furthermore, with Black Friday coming up, you might just be able to score a discount on stuff you plan to buy with cheaper gift cards.
---
Bottom line
Gift card deals can be a nice way to pick up a little spend towards a signup bonus or earn some free/nearly free rewards if you're reselling the cards. Limits on these promotions aren't huge, but every little bit counts.
H/T: Doctor of Credit 1 Doctor of Credit 2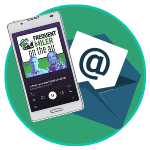 Want to learn more about miles and points?
Subscribe to email updates
 or check out 
our podcast
 on your favorite podcast platform.