Kroger has returned with another couple of digital coupons offering 4x fuel points on third party gift cards and fixed-value Visa and Mastercard gift cards.
The Deal
Kroger has digital coupons for the following types of gift cards:
Key Terms
4x digital coupons are valid November 17 to December 7, 2021.
Excludes variable load Visa & Mastercard gift cards
Quick Thoughts
When buying third party gift cards, earning 4x fuel points means you can save up to 14% on gas. To give an example of how that 14% figure is calculated, let's say you spend $250 on gift cards during the promotion. That would earn you 1,000 fuel points which can be redeemed for $1 off per gallon on up to 35 gallons. If you're able to refuel to that 35 gallon limit (perhaps with either a large gas tank or refueling 2+ household vehicles at the same time), you'd save $35. Saving $35 based on that original $250 of gift card spend works out to be a 14% discount.
If your gas tank is smaller though, your savings won't be as high as that. For example, our car takes – at most – 12 gallons, so we can barely save 5% on gas through these kinds of promotions based on what we spend on gift cards. You can often get better discounts on gift cards through places like Raise, so weigh up all your options before buying them at full price from Kroger or one of its affiliate stores like Dillons, King Soopers, Ralphs, Fry's or Smith's.
You can earn 4x fuel points on gift cards purchased online or in-store, although there are a couple of differences between the two that are important to note. If you'll be buying in-store, you have to load the digital coupons to your account first, whereas you'll automatically earn 4x fuel points when buying gift cards from Kroger online.
The other thing to bear in mind is that buying the gift cards in-store means you can take advantage of the plethora of cards offering bonused spend at grocery stores right now. Kroger's online gift card site has its payments processed by Blackhawk Network (owner of GiftCardMall and GiftCards.com), so those online orders don't code as grocery purchases.
Past Offers
9/8/21-9/21/21
9/3/21-9/6/21
7/28/21-8/10/21
7/16/21-7/18/21
6/30/21-7/13/21
6/9/21-6/22/21
5/28/21-5/31/21
4/28/21-5/11/21
3/24/21-4/6/21
3/3/21-3/16/21
2/26/21-2/28/21
1/28/21-1/31/21
11/4/20-12/8/20
9/9/20-9/22/20
9/4/20-9/7/20
7/29/20-8/11/20
7/16/20-7/19/20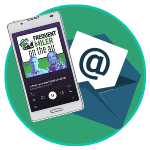 Want to learn more about miles and points?
Subscribe to email updates
 or check out 
our podcast
 on your favorite podcast platform.