View from the Wing reported last night that there is excellent award availability between Washington, DC and Abu Dhabi in both business class and first class from April through November 2023. While some of that availability is gone now, there are still plenty of dates with two seats available in first class and enough for an entire family in business class. It isn't apartments, but it could certainly be a comfortable way to fly.
The Deal
Etihad has a glut of award availability in both business class and first class between Abu Dhabi and Washington, DC between April and November 2023.
Search for availability via AirCanada.com. Book via either Aeroplan or American Airlines AAdvantage (must call to book via AA).
Quick Thoughts
Etihad's 787 business class looks reasonably nice. Stephen flew Etihad business class during our 3 Cards 3 Continents challenge this past fall and while perhaps not quite as nice as Qatar Qsuites, it otherwise looked like an above-average business class experience.
I don't have experience with Etihad's 787 first class. Gary at View from the Wing reports that it involves enclosed suites. My lone Etihad first class experience was years ago before budget cuts got of things like on-board chefs, but nonetheless I enjoyed the comfort and luxury enough that I'd certainly be willing to give it another shot.
If you're going to be flying with a family group, the availability here could be a big draw. On some dates, I'm seeing eight (or even more in some cases) seats in business class along with a couple in first class.
It is typically very difficult to find that many seats on a 14hr flat bed business class flight and in this case I've seen quite a few dates I've spot checked with that much availability.
Note that Etihad's pricing on this isn't the best if you only want to go between Washington and Abu Dhabi. If you're only looking to visit UAE, you would save miles (and have a much more customer-friendly cancellation policy) if you could book via American Airlines AAdvantage. The reason I word it precisely that way is because you may not be able to book through AAdvantage. You won't see these flights show up online via the AA search tool and US-based phone agents usually can't see availability on Etihad. The Australian AAdvantage call center was long the way to get an agent who could see Etihad award availability, but I haven't tried myself (and in fact I've been wanting to book some Etihad availability via AA, but my wife has the necessary quantity of AA miles in her account and finding a time when both of us are available during Australian business hours to try to call has proved to be a challenge. The advantage here (pun intended) is that you can easily book this availability online via Aeroplan.
If your ultimate destination is beyond Abu Dhabi, then Aeroplan certainly may become the better option. Keep in mind that Aeroplan will allow a stopover on a one-way award for 5,000 additional miles and their routing rules are quite flexible. You can have up to six segments on a single one-way itinerary, even with long layovers built in.
If you're interested in visiting Abu Dhabi, keep in mind that it can often be a very reasonable destination for Fine Hotels & Resorts bookings. Greg and I stayed at the Four Seasons Abu Dhabi on a rate of $208 during our Passing the GUC challenge in fall of 2021. I just picked a single random date and I see that rates are still pretty reasonable for FHR and The Hotel Collection stays.
I just personally made a reservation since I'm kicking around taking advantage of some of this availability myself. We'll see what happens.
Do keep in mind though that Aeroplan charges relatively high cancellation / redeposit fees, so you'll want to be reasonably sure that you'll be able to make the trip if you book through Aeroplan. Still, given that Aeroplan has no surcharges beyond the $39 CAD partner booking fee, booking via Air Canada can be a solid deal, particularly for those looking to make more complex bookings. Remember that you can even book an itinerary with a stopover online provided that you're not looking for more than 4 segments (for more than that, you'll need to call).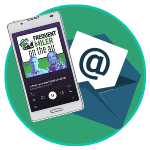 Want to learn more about miles and points?
Subscribe to email updates
 or check out 
our podcast
 on your favorite podcast platform.