Yesterday morning, Greg wrote about some of the great credit card perks that may be living on a limited amount of time and this morning he wrote about why it might make sense to get and keep a US Bank Altitude Reserve card. Of course, the biggest reason in my book to get and keep it is for 3X mobile payments — a perk that I called too generous when I called the Altitude Reserve DOA. From that generous new benefit to the 5X of the Ink cards to the $250 credit per user on the CNB Crystal Visa Infinite, there are many great benefits that might not last forever. However, one of my favorite credit card benefits looks to be around for the foreseeable future: The Bank of America Alaska Airlines Visa Signature Companion Fare.
One of the annual benefits of the Alaska Airlines Visa Signature card (and the business version of the card) is a companion fare. For years, the companion fare has worked like this: You pay the fare for passenger #1 and add a companion to the itinerary for $99 + taxes (starting at $22). While that might not be an amazing value on a simple round trip, the advantage of this benefit has been that you could build a pretty complicated itinerary — and both travelers earn full miles.
What has been a great benefit has only gotten better with the addition of Virgin America and the ability to mix and match Virgin and Alaska flights on a companion itinerary. The fact that they integrated Virgin flights into the benefit in the first quarter of this year was a clear indication that Alaska had no intention to end this benefit any time soon. As if that wasn't good enough, they upped the ante by dropping the price: this week, Alaska updated their offer on the Visa Signature and dropped the companion fare from $99 + taxes to $0 + taxes.
Why is this a big deal? Here's an example companion fare itinerary that I just built on Alaska Air:
If the font is difficult to read, that itinerary includes the following:
New York-Dallas-Seattle-Anchorage (stop), Anchorage-Portland-Honolulu (stop), Honolulu-Seattle-Portland-Oakland (stop), Cabo San Lucas-Los Angeles-San Francisco-New York
Now, that's obviously a lot of flying. Those clearly aren't the most direct flights and that itinerary is far from ideal for most people. However, it prices out at a total of $1,276.70 for 2 passengers — and my companion fare is $99 — so a new cardholder would pay about a hundred bucks less  ($1,177.70 for 2 passengers). You can add up the miles — that's 15,801 miles flown. One of the nice things about Alaska Airlines is that travelers still earn 1 redeemable mile per mile flown. That means that both the primary traveler and companion will earn 15,801 miles (31,602 total for 2 people). If either traveler has any elite status, he or she will earn additional bonuses. For example, as an MVP Gold Member, I would earn an additional 100% of miles flown — another 15,801 miles — meaning that my wife and I would earn 47,403 total Alaska miles on that itinerary (she has no status). If she also had MVP Gold status, we would be up to almost 63,000 Alaska miles on that route! For sure, those miles will not be as useful in two separate accounts as they would be in a single account — but that's still a nice haul that would complement our existing mileage balances.
The routing rules for the companion fare are best learned by playing with the multi-city tool. Alaska allows 4 parts to a multi-city itinerary. You can only go east and west one time each (roughly). For example, you could fly from New York to Hawaii (west) and then Hawaii to Chicago (east). However, Alaska only flies west from Chicago, and you will have already gone west — so Chicago would have to be your end point in that scenario. However, if you flew from Boston to Hawaii (west) and then Hawaii to Los Angeles to Dallas to New York (east), that would theoretically be fine (I didn't try to price this out). Or you could fly Boston to Hawaii (west), stopover and fly home some other way — and then later in the year include a flight from Cabo San Lucas to Seattle (stop) and then Seattle to Fort Lauderdale (east) — that's also more or less one time west and one time east and should theoretically work. I plan to put together a similar itinerary spread over several months — using Southwest Airlines to fill in some of the gaps between cities and several segments on Alaska to earn a haul of miles for a reasonable price.
Alaska Airlines publishes a decent list of Frequently Asked Questions on their site and Scott Mackenzie of Travel Codex has written a short guide on maximizing your companion fare for the Alaska Airlines blog. If you're considering an Alaska Airlines card, now is a great time. The companion fare is one of my favorite credit card benefits at $99 – at $0, it's even better….and it appears it isn't going away any time soon. The direct link (not an affiliate link) to the card offer including both a $100 statement credit and the $0 companion fare is on our Best Offers page.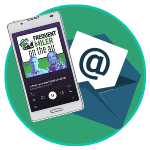 Want to learn more about miles and points?
Subscribe to email updates
 or check out 
our podcast
 on your favorite podcast platform.