Yesterday, Hilton announced that they have extended free night certificates that were set to Expire 8/31/21 and those will now expire on 1/3/22. This only affects those certificates that were originally issued prior to May 1, 2020, but it is great to see those finally get extended to give members time to redeem them through the end of the year.
Last year in the early stages of the pandemic, Hilton announced that free night certificates would be extended to 8/31/21. Then, in May, Hilton announced that all certificates issued from May 1, 2020 to December 31, 2020 would be valid for 24 months. They have since announced that certificates issued during 2021 would be valid until December 31, 2022. Furthermore, those "Free Weekend Night" certificates issued through the end of 2021 are actually valid any night of the week. While all of that was great news for folks who have earned certificates since last May, it has left those earlier certificates (issued prior to May 1, 2020) set to expire at the end of summer 2021. With travel only starting to rebound, many members were disappointed not to have at least through the end of this year to use their certificates.
Now, those certificates issued before May 1, 20202 will be valid until January 3, 2022. This extension is good news in that it gives members just over 4 additional months to use their certificates. That should be enough time for most people to find a valuable use. On the other hand, I wish they would have made things simpler and just extended all certificates through at least December 31, 2022. At this stage, some people may have one certificate expiring in January of 2022 and another expiring in December. It would not only be less confusing and more useful to make the expiration more uniform but it would also eliminate any risk of an agent mistakenly applying the wrong certificate to a reservation (imagine if you book a room this November intending to use your free night certificate that expires in January only to have the agent somehow apply the wrong certificate and use your cert that expires in December 2022). Since you can't book using your free night certificates on your own, that type of scenario is conceivable (though it should be unlikely since you should need to use your certificate number to book). And even if you could book it on your own, there is a chance you would get confused since:
Certificates issued prior to May 1, 2020 expire January 3, 2022
Certificates issued May 1, 2020 to December 31, 2020 are valid for 2 years (so they expire sometime during 2022)
Certificates issued during 2021 are valid until December 31, 2022
I wish that Hilton would just make all certificates issued prior to December 31, 2021 expire on December 31, 2022 and cut out the multiple expiration dates. Maybe that is asking too much given that Hilton has already extended these and made them much easier to use and those with more than one credit card in a household have always had to juggle multiple expiration dates.
Again, this is good news overall. While I wish the extension was uniform with other certificates, this beats no extension and should make it relatively easy for most folks to find some reasonable use for Hilton free night certificates. I doubt we'll see another extension, so be sure to put your certificates to use before they expire.
H/T: One Mile at a Time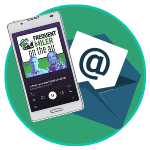 Want to learn more about miles and points?
Subscribe to email updates
 or check out 
our podcast
 on your favorite podcast platform.