Update #2: That link to the $149 three-night offers died within a very short period of time of posting it unfortunately.
Update: This deal can get significantly better if you're just after cheap points: a reader in our Frequent Miler Insiders group shared a link to a much wider range of offers, including a number of mainland domestic destinations where you get 3 nights and 125K points for $149 (including places like Orlando, Las Vegas, Myrtle Beach, and Hilton Head).
Hilton Grand Vacations has a "Black Friday" timeshare offer that I included in today's Black Friday and Cyber Monday deals post, but it seemed worth a separate highlight of its own. With this offer, you can potentially get 4 nights in Hawaii (Honolulu or Waikoloa) or Cabo plus 125,000 Hilton Honors points for $599 (and of course sitting through a timeshare presentation). That's potentially a very good deal, though of course there will be blackout dates and you need to be prepared to say no to the timeshare offer as they typically aren't a great deal.
The Deal
Hilton Grand Vacations is offering some great timeshare deals including:
3 nights and 125K points for $149 to several cities including Orlando, Las Vegas, Park City, Myrle Beach, Hilton Head, Gatlinburg and several more
3 nights and 125K points for $299 in cities like New York and Chicago
4 nights in Hawaii (Honolulu or Waikoloa) or Los Cabos, Mexico plus 125,000 Hilton Honors points for $599.
Key Terms
Expires 11/29/22
Special preview packages are only available to persons whose combined gross annual income meet certain requirements.
You are not eligible to participate in this promotion if you:

(i) have an open, incomplete package requiring attendance at a sales presentation,
(ii) have attended a Hilton Grand Vacations sales presentation at any property within the last year, and/or
(iii) are an employee of Hilton Grand Vacations, Hilton Worldwide or their affiliates.

You must attend a two-hour timeshare sales presentation (one-hour sales presentation for current Owners) to participate in this promotion and present current government-issued personal identification, such as a driver's license or passport, at time of sales presentation.
If married or living together, couples must attend sales presentation together; individuals may purchase separately.
Offer valid one per family only. No groups, consisting of more than one couple traveling together, permitted.
If you do not meet the qualifications of this promotion or attend the presentation, the difference between the special preview package price and the currently published nightly rate for the applicable resort at that time, plus premium costs and taxes, may be charged to your credit card.
Incentives, gifts or premiums are awarded after attendance at sales presentation and may not be redeemed for cash.
Quick Thoughts
A timeshare presentation is obviously involved in this deal and the terms state that you must attend a two-hour presentation. Be aware that timeshare presentations are known to sometimes run long and there are often numerous hoops of sales pressure tactics through which to jump. If you aren't good at saying "no" and/or you're likely to get talked into a spontaneous purchase, this might not be the deal for you.
Obviously lots of people own timeshares and some are happy with the setup, but the secondary market has a lot of these available for far less than initial quotes. I've only personally attended a couple of timeshare presentation. I might consider this deal if I already had firm plans to visit Hawaii since hotels there can be expensive and getting both the hotel and 125K points for $600 sounds pretty good — though keep in mind that there will still be tax on the $600, so your all-in cost will be slightly higher.
Given that our Reasonable Redemption Value for Hilton points is .4c per point, the 125,000 points being offered here are worth about $500. That means this deal can certainly be well worth it if you also value the accommodations (but only if you value those accommodations).
Update: The $149 cities may be worth it even if you don't really need the accommodations, given that around $200 for 125,000 points is a pretty solid deal. If you do value the accommodations even a little bit, the deal gets significantly better.
I can say from past experience that a Hilton Grand Vacations charge like this did trigger the annual resort credit on a Hilton Aspire card. Unfortunately, I purchased a package just a month or two before the pandemic began and even though they extended it we just weren't ready to book something by the time the extensions ran out, so I don't have personal experience with a Hilton timeshare presentation (though I've done a couple with other companies).
If you've never been to a timeshare presentation, it can be worth reading Stephen's post:  Wyndham timeshare presentation survival guide: Get your "no" face on.
I should also mention that there is a similar deal for Maui — except it's a lot more expensive and includes less than half as many points, so it didn't seem noteworthy to me. That said, people do sometimes report negotiating better offers over the phone, so you could always try calling to register and asking for more, but I don't know ho much leeway they might have.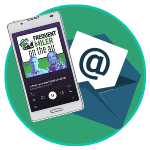 Want to learn more about miles and points?
Subscribe to email updates
 or check out 
our podcast
 on your favorite podcast platform.