Hilton announced a new tool yesterday called "Points Explorer". See the tool at this link. Since Hilton has variable pricing instead of an award chart, this tool purportedly shows you a range from the fewest number of points necessary to the maximum for any hotel in the portfolio. That could theoretically be helpful since you would know the best "deal" when you see it. Except it doesn't work. Still, I think it has the potential to be pretty useful — I just wish Hilton would have built a more accurate tool.
Finding the shortcomings….fast
When I first saw this tool reported via Doctor of Credit, I thought it looked very interesting for a number of reasons. As a deal hunter, I never like to pay full price for anything. It stings when I find out I could have gotten a better deal. This tool could theoretically help me make sure that I don't part with more of my precious points than necessary.
I think the tool seems most exciting to those with the flexibility to hunt for the low prices. If you have a set two weeks off that aren't variable, you probably don't care that hotel XYZ charges 15,000 points per night at some time during the year when you can't get there. If anything, looking at the tool might make you resentful for having to overpay during your vacation time.
But for those with a ton of flexibility, this seemed like it could be a time saver by providing a litmus test against which to compare your searches. But is it accurate?
It literally took me one search to confirm that it isn't.
The first Hilton hotel that came to mind was the Conrad Fort Lauderdale, where I'd enjoyed a a fabulous stay last fall, despite things not going quite the way I'd expected (See: Conrad Fort Lauderdale Beach: Great stack of Aspire benefits & a great hotel). That hotel came to mind because Conrad is at least theoretically the top-tier brand in the Hilton ecosystem, yet I booked it last year pretty reasonably in terms of points.
Using the Points Explorer tool, I can see that this hotel ranges from 78K points per night to 95K points per night.
However, I paid fewer than 78K per night when I went just a few months ago. Since I went in the fall, I picked a random fall 2019 date to compare. It literally took me a single search to find that the pricing above isn't accurate.
Is 69K the lowest price you'll ever find for this hotel? I didn't want to search day by day to check. Thankfully, Hilton's website already includes a flexible date tool to see a couple of weeks of availability (and prices) at a time. I didn't have to click "back a week" many times to find that my 69K price in fact wasn't the best you can get.
As you scroll back another week or two, you'll see that the 60K pricing is pretty widely available in September at least. That's 18K points less than what the Points Explorer tells you is the best price — a difference of 23%. Using the Points Explorer might encourage you to overspend — or worse yet, it might cause you to think you're getting the best deal when you find a rate of 75K….despite the fact that the website can easily show you better prices.
Lest you think I lucked out on the first try and just found the best deal in the Hilton portfolio, note that I didn't have to look far to find plenty of other inaccuracies. I pulled up a weekday next week in New York City. According to the Points Explorer, the Homewood Suites by Hilton New York / Manhattan Times Square costs between 34K and 70K per night.
Yet next Wednesday, that same hotel is bookable for 31K.
And it's not just one hotel. There are plenty in New York next week with discrepancies. Here's the Hampton Inn near the Empire State Building, which should charge as few as 33K points.
Yet in reality, that hotel is available for just 31K next week.
There are plenty more examples. Sometimes, Hilton admits that it really doesn't know how many points the hotel might cost. Here they tell you to check availability to find the lowest price, which is really the best takeaway from this new tool.
Flexible date search isn't accurate, either
I showed an example above where the flexible date search tool on Hilton.com clearly showed better pricing available for the Conrad Fort Lauderdale. But don't count on that, either. The Hampton Inn Manhattan-35th St / Empire State Building, (shown above) is available for 31K next week (Wednesday, February 13th). However, if you use the flexible date search, you'll see the price that night says 37K:
Yet when you click through to that date and hotel, you'll see that the hotel in fact has a room available for 31K (and has other rooms available for fewer than 37K as well).
That led me back to the Conrad Fort Lauderdale. Was the 60K price I saw in the flexible date search actually the lowest price available?
I picked September 17th from the flexible date tool above and searched for that specific night. Sure enough, a room is available for less than 60K. I clicked through and saw multiple room types for 53K points.
That's 32% less than the Points Explorer says is the lowest price! Looked at from the opposite angle, the Points Explorer is showing a minimum price that is at least 47% higher than the actual lowest price. I say "at least" because I didn't search the entire calendar; maybe there are even cheaper dates.
As a side note, it's interesting that the room above shows up as a "premium room reward" on Hilton Honors special for 53K. That room type was available as a standard room reward when I went this past fall. A couple of test searches show that the above room prices out for the same number of points as the "standard room reward" Junior Suite most of the time (or sometimes 1K more points). I imagine they label one as a premium reward in order to limit free night certificate use and 5th night free redemptions, which is another disappointing find.
Bottom line
The Hilton Points Explorer is a nifty idea, but it doesn't work. That's not to say it is totally useless. Brian Cohen at The Gate showed that it could be particularly useful in terms of finding properties that are at least sometimes available for just 5K (the bottom end of the nonexistent Hilton award chart). But the fact is that the Points Explorer can't be trusted. Neither can the Hilton flexible date tool. Both can be useful in pointing you in the right direction as to the best deals, but unfortunately neither will give you the full story. Like Hilton's funny math, these tools are highly variable.
On the other hand, if you have a lot of flexibility, this new Points Explorer tool can at least give you an idea as to whether or not your chosen hotel has variable pricing (I've found some hotels with a minimum and maximum that are equal). Furthermore, it could be a good initial trip planning tool to give you an idea as to which hotels in your chosen destination may be likely to dip into your budget range.
Just don't take Hilton's word for it on the minimum pricing.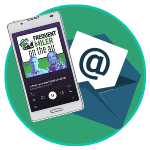 Want to learn more about miles and points?
Subscribe to email updates
 or check out 
our podcast
 on your favorite podcast platform.