Just over two years ago Marriott launched Homes & Villas, an opportunity to book Airbnb/VRBO-style properties which were eligible for both earning points and point redemptions.
Through the end of the year, Marriott credit cardholders will earn 10x points per dollar when paying for stays at Homes & Villas properties.
The Deal
Earn 10x total points when paying for Home & Villas by Marriott stays with a Marriott credit card.
Key Terms
American Express Marriott cardholders

You will earn 4 additional points on top of the 6 points you already earn (for a total of 10 points) for each dollar of eligible purchases charged on your Marriott Bonvoy American Express Card, Marriott Bonvoy Brilliant American Express Card, or Marriott Bonvoy Business American Express Card made directly at Homes & Villas by Marriott International properties starting from June 1, 2021 through December 31, 2021 ("Purchase Period"), up to a maximum of $7,500 in eligible purchases.
Purchases may fall outside of the Purchase Period in some cases, such as a delay in merchants submitting transactions to us or if the purchase date differs from the date you made the transaction. (For example, if you buy goods online, the purchase date may be the date the goods are shipped).
Eligible purchases can be made by the Basic Card Member and any Additional Card Members on a single Card account.
Eligible purchases are purchases for goods and services minus returns and other credits. Eligible purchases do NOT include fees or interest charges, cash advances, purchases of traveler's checks, person-to-person payments, the purchase or reloading of prepaid cards, and purchases of other cash equivalents. Additional terms and restrictions apply.
Points received from your Card will be posted to your Marriott Bonvoy member account up to 8-12 weeks after the end of each month that eligible purchase was made. To be eligible to receive points, Card Member's account must not be cancelled or in default at the time of bonus fulfillment.
Offer ends December 31, 2021.
American Express reserves the right to modify or revoke offer at any time. If American Express in our sole discretion determines that you have engaged in abuse, misuse, or gaming in connection with the promotional offer in any way or that you intend to do so, we reserve the right to withhold or revoke points from your Card account. American Express may also cancel this Card account and other Card accounts you may have with us.

Chase Marriott cardholders

You will earn 10 points total for each $1 spent on up to $7,500 total in qualifying purchases made on stays at Homes & Villas by Marriott International from 06/01/2021 to 12/31/2021.
Stays must be booked through homes-and-villas.marriott.com and booked and completed during the promotional period. Go to marriottbonvoy.com/about for a list of hotels participating in Marriott Bonvoy.
Marriott is responsible for ensuring all participating properties are correctly reported to Chase for cardmember earn on Marriott Bonvoy purchases. Total points shown are the maximum you will earn on those purchases during the promotion, regardless of what you already earn on those purchases in your rewards program.
Purchases posted to your account with a transaction date during the offer period are eligible for this offer. Delays by the merchant, such as shipping, could extend the transaction date beyond the offer period.
Please allow 6 to 8 weeks after qualifying purchases post to your account for points to post to your account. ("Purchases" do not include balance transfers, cash advances, travelers checks, foreign currency, money orders, wire transfers or similar cash-like transactions, lottery tickets, casino gaming chips, race track wagers or similar betting transactions, any checks that access your account, interest, unauthorized or fraudulent charges, and fees of any kind, including an annual fee, if applicable.)
To qualify for this bonus offer, account must be open and not in default at the time of fulfillment.
This bonus offer is non-transferable.
Quick Thoughts
Marriott cards normally earn 6x points on Marriott stays, so this offer – in theory – awards an additional 4x points per dollar.
However, the number of additional points you earn might be less than that depending on which Marriott cards you have, when you'll be staying and how much you'll be paying. That's because some Chase cards are already offering up to 10x points per dollar on Marriott stays (see this post for details). That's not to say that this specific Homes & Villas promotion won't come in handy though. Those Chase spending offers are only valid on up to $1,500 of spend through August 15, whereas this Homes & Villas promotion is valid on up to $7,500 of spend and is good on stays through the end of the year.
It's unlikely that many people will be dropping more than $7,500 on Homes & Villas stays before New Year's Eve, but if you do then you can presumably split the cost across two or more Marriott cards if you have them in order to earn 10x points on more than $7,500 of spend.
Last year Greg took a look at Homes & Villas to see if they provided better or worse value than booking that same property through another site like VRBO. As it turned out, the answer was 'It depends'. In one case VRBO was vastly less expensive, although there were several instances he found where booking via Homes & Villas worked out even cheaper. Add on shopping portal cashback, elite night credits, regular points earning and then 10x points by paying with Marriott cards and you have the potential for some decent rewards for stays through the end of this year.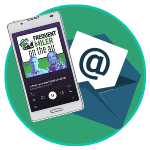 Want to learn more about miles and points?
Subscribe to email updates
 or check out 
our podcast
 on your favorite podcast platform.