I recently posted the fact that many people are closer than ever to earning meaningful Marriott Elite status (Platinum status or higher) thanks to pandemic inspired bonus elite nights that have been deposited into our accounts.  In that post I discussed how to decide whether it is worth mattress running to earn status (paying for stays to earn elite nights).  But there's another alternative and it's pandemic friendly: Homes & Villas by Marriott.  If you're eager to vacation, but you don't want to stay in a hotel for fear of COVID-19, you might still be interested in a vacation home rental.  And thanks to Marriott Homes & Villas, you can stay in a vacation home rental and earn elite credits.
I considered discussing this option in my earlier post, but I didn't want to recommend it without first doing a bit of research.  If the same rental homes cost significantly more to book through Marriott than through other sites, it's hardly a win to book through Marriott.
Does Marriott charge more?
I randomly picked four different Marriott Homes & Villas properties, and then found the same properties on the Vrbo website.  Using the exact same dates, I was able to compare all-in prices (prices including taxes and fees) between the two platforms.  I feared that Marriott would be a lot more expensive.  And in one case, that was true, but the story is more complicated.
Three out of four vacation rentals were slightly cheaper through Marriott.  None of these savings were significant, but I was surprised to find this at all given that Marriott offers points and elite night credits when you book through them.
On the other hand, one of the vacation rentals was waaaaaay more expensive through Marriott.  The property I picked in Park City, Utah cost $2,943 for 7 nights via Vrbo, but through Marriott the same property cost a whopping $5,028!  Marriott's price wasn't quite double, but it was close!
Bottom line: you can do well booking through Marriott, but it's critical to comparison shop since you might overpay by a very large margin.  You can see full details of my price comparisons at the end of this post.
How to comparison shop
Marriott Homes & Villas has far fewer properties than Vrbo.  So, the best way to comparison shop is to start with Marriott's Homes & Villas website to find a vacation rental that interests you.
Next, go to the Vrbo website and search for the same town or city and the same exact dates.  Filter to the same number of bedrooms as the property you found.  Next, zoom in on the Vrbo map to match it to the map on the Marriott website.  You should then be able to find the same property.  In most cases, the featured photo of the property is the same on both sites.  If Marriott's price is about the same, or less, then you'll do better to book through Marriott where you'll earn Marriott points and elite nights.
A path to elite status
When you book Homes & Villas by Marriott, you'll earn an elite night for each night of your stay plus 5 base points per dollar (as well as any elite bonus points that you are eligible for).
This year, many people are only 7 nights away from earning Platinum elite status (see: Marriott Bonvoy: 7 nights to Platinum. What to do?).  Also this year, many people are wary about staying in hotels due to COVID-19 risks.  In my opinion, a great alternative is to book a vacation rental.  Rather than doing a mattress run where you book a cheap hotel only for elite nights, why not spend a bit more and enjoy a great vacation in a stand-alone home?
Discounted Stays
Marriott Homes & Villas is offering a 10% off sale this summer where different destinations are 10% off each week.  To get the discount, you need to book during the sale week, but your stay can be anytime until the end of the year.  Check this page each week to see the latest on-sale destinations.
Pay with points? (Don't do it)
You can pay with Marriott points for Homes & Villas, but I don't recommend it.  Yes, you will still earn elite night credits from these stays, but you won't earn points.
Also, it's important to note that the value of your points when used this way is only 0.6 cents per point.  This is lower than our Reasonable Redemption Value of Marriott points which is currently 0.72 cents per point.  This means that we believe that it is relatively easy to get 0.72 cents per point or better value from your Marriott points. When the value is lower, we consider that a bad deal.  By that criteria, using points for Homes & Villas is a bad deal.
COVID Considerations
Marriott is currently offering flexible cancellations on most properties.  They also claim to have COVID-specific disinfection procedures.
Regarding the flexible cancellations, this is what the FAQ states:
On bookings made after May 6th with a check-out date on or before December 20th, guests may cancel up to 10 days before arrival and receive a full refund in their original form of payment.
Note that some properties do not abide by the flexible cancellation rules. Fortunately this is displayed prominently on the property page.
Price Comparisons
Below you'll find the four properties that I found in common in both the Marriott website and Vrbo.  In each case I underlined the cheaper price.  Three out of four were slightly cheaper with Marriott.  One was far more expensive with Marriott.
Florida Panhandle
Marriott price: $2,468

| Vrbo price: $2,524

Park City, Utah
Marriott price: $5,028 |
Vrbo price: $2,943
Lincoln City, Oregon
Marriott price: $1,216

| Vrbo price: $1,230
Southwest Harbor, Maine
Marriott price: $2,751

| Vrbo price: $2,814
My Take
I was very pleasantly surprised to find that Marriott's prices were often competitive with Vrbo.  I had previously assumed that Marriott would be way more expensive.  In some cases they are way more expensive, but it seems (from my small dataset) that most of the time they're competitive.
I'm not currently looking to earn elite status this year since I already have 75 night Titanium status with Marriott which is good through February 2022.  However, in future years I think I'll look more carefully at Homes & Villas options!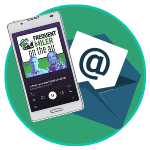 Want to learn more about miles and points?
Subscribe to email updates
 or check out 
our podcast
 on your favorite podcast platform.