This morning I asked "Is BA unable to see American Airlines award space?"  I had found an AA saver award that I wanted to book.  And I knew space was available.  Iberia.com and Qantas.com could see the space.  But I wanted to book with British Airways Avios, and BA.com could not see the award space.  A telephone agent couldn't see the award space either even though she checked two different systems.  Her advice was to try, try, try again.
Guess what?  She was right.
In the comments of my post, Susan wrote:
What worked when I had this issue was clicking on other days of the week calendar that come up and then coming back to the day I actually wanted. The refreshed query without leaving the page brought it up after the third or fourth try. Did this trick a few times on multiple occasions with success. Hope it helps others.
So, I gave it a try.  It didn't work.  I tried about 20 times in different ways.  No luck.  But Nick Reyes tried it too and it worked for him.  So I tried again.  Bingo!  This time, the award space showed up immediately when I ran the search.  But when I switched days and returned to the original day, the award space was gone.  So I switched days forward and back over and over until the space showed up again.  Eventually it did.
It's clear to me that Susan's approach is simply an easy way to force BA to run the same search over and over.  It's like rolling dice.  Roll a 7 or 11 and you win!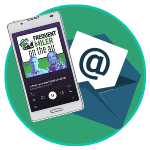 Want to learn more about miles and points?
Subscribe to email updates
 or check out 
our podcast
 on your favorite podcast platform.