There are several situations in which you may have Citi ThankYou Rewards points that will expire:
Points earned by a particular credit card account expire 60 days after cancelling that account.  See: Cancelling your Prestige or Premier card? Here's how to keep your ThankYou points alive.
Points transferred to your account expire after 90 days.
Points earned from some credit cards expire in a set amount of time after points were earned (e.g. 3 or 5 years after December 31 of the year in which the points were earned).
Points earned from  some credit cards expire if your credit card account has no purchase activity in 18 months.
Points earned from Citibank checking accounts expire 3 years after December 31 of the year in which the points were earned.
Full details of the above rules (including which credit cards apply to which rules) can be found here.  Fortunately, points earned from the most popular current Citibank credit cards (Prestige, Premier, Preferred, AT&T Access More) do not expire unless you cancel the card or transfer the points (one exception: if you product changed to the Preferred or Premier card from another card, your points may be due to expire if your previous account's points were of the type that expire).
Pooled accounts do not save your points
It's important to understand that even though Citi ThankYou Rewards points can be pooled together from several separate accounts, every point is still tracked separately.  If you cancel one account, the points earned from that account will still expire even if the points are pooled together with another account that is still open.
How to know if or when your ThankYou points expire
1. log into ThankYou.com
2. Browse to Points Summary
Often, upon logging in you'll arrive at the Points Summary screen automatically.  If not, look for the box near the top right of the screen next to "Sign Off". Hover your mouse pointer over the downward facing triangle to expose the drop-down menu.  Then click Points Summary.
3. Look for link to "View all expiring points"
If you do not have any expiring points, this probably will not appear:
4. Click "View all expiring points"
If you find and click the link to view expiring points, then you should see a list of points available from each source along with each expiry date, like this:
UPDATE: According to a couple of readers, If you cancel an account, the earlier expiration might not show up on this screen.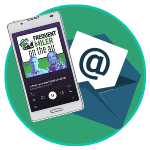 Want to learn more about miles and points?
Subscribe to email updates
 or check out 
our podcast
 on your favorite podcast platform.