Lately, thanks to Rolling Stone magazine, our hobby has become "The Hobby".  I prefer to think of it as The Game.  Regardless, while this game/hobby/whatever is awesome for those who master it, it is also filled to the brim with complexity: deals, opportunities, nuances, exceptions, and changes.
Just deciding which of many deals to go after can be daunting on its own.  Take, for example, these recent Quick Deal posts:
Some of these deals are easy to dismiss from the title alone.  Already locked into a phone contract?  Then, forget about the $450 cash back AT&T deal. No plans to fly between the east cost and Los Angeles?  Then, forget about those American Airlines deals.  Most deals, though, take more thought.  Consider merchant gift card deals, for example.  Do you have plans to buy anything from those merchants?  Is it worth your time to buy those discount gift cards and then resell them?
Some deals, though, are "no brainers".  These are the deals that offer free miles, free cash, etc.  Take the top example: 750 United Miles don't amount to a lot, but it would be silly to pass up free miles, right?
In addition to these one-time deals, there are often opportunities for increasing credit card spend (also known as manufactured spend techniques).  Many of these are money makers.  Use a 2% cash back card, for example, and manufacture spend for less than 2% in fees, and Bingo, you just got free money!  Clearly, these too are "no brainer" deals.  Right?
Too many "no brainers" will cause your brain to explode
OK, maybe your brain won't literally explode, but sometimes it feels that way to me.  Pretty much anytime I meet up with others in this hobby, discussion turns to one deal or another.  And, more often than not, I'll admit that I don't (or didn't) take advantage of the particular opportunity being discussed.  Why not?  Isn't it easy money?  Doesn't it lead to free miles? Isn't it a no brainer?
Every deal, big or small, takes time and mental focus.  Most deals require multiple steps, spread out over time.  Many require follow up: Did the portal track my purchase  correctly? Did Amex credit my account for that Amex Sync offer?  Every one of these deals adds a bit of stress to my life.  There's always a mental cost – not just to understand the deal in the first place, but rather the ongoing weight of participation.  For each deal, there is work to do, usually followed by a feeling that something might have been missed or forgotten.  Did I use the right credit card? Did I use up that gift card before filing it away?  Have I maxed out the bonus spend on this offer yet?  I have until XYZ date to complete this other deal — will I remember?  Did I setup reminders in my calendar?
[Editor, please insert image of brain exploding]
[No, that would be gross –Editor]
[Editor, how about a cartoon with red lines indicating an explosion?]
[OK]
Keep your brain intact: pass on most deals, and setup routines for others
My approach to brain preservation is to let most deals slide by.  Almost everyday I pass up "no brainer" opportunities.  Even if the opportunity is super easy, I'll usually pass it up if the gain is small.  I value my sanity a wee bit higher than $10 in free cash back.
I go for the big deals and/or those that are repeatable and require minimal effort.  The former are worth the mental energy and include things like big credit card signup offers, mistake fares, and significant free money (like when Amex gave $150 to AT&T customers just because).  With the repeatable deals, I try to setup routines.  Once routines are established and ingrained, the mental cost decreases substantially.  For example, I explained my multiple REDbird (Target Prepaid REDcard) routine in-depth in the post "Managing multiples: Bluebird, REDbird, Serve."  Even though I juggle 7 different cards, the mental cost is low.  I have a set routine and I stick to it.
Deals on the bubble
Unfortunately for my brain, many deals fall somewhere between too small and big enough.  Many Amex offers fall into this grey area.  A good example is the ongoing Amex Checkout offer (details here).  Each registered Amex card can get a one-time $10 rebate from a number of stores.  By buying items that cost a dollar or so, one can easily earn $9 profit.  If this deal was limited to just one card I wouldn't even consider wasting my time.  But, between my wife and I, we have quite a few Amex cards.  Should I take the time to buy items online one at a time, and each time checkout with a different Amex card?  There's no question its easy to do, but is it worth the mental weight?  In this case, I think it is, but only because the effort is minimal and the risk of not following up to ensure the $10 credits is tiny.  You can find full details about how to take advantage of this offer, in this Miles to Memories post.
Then there are the great Amex Sync Offers that require visiting stores to buy gift cards.  While the deals are often fantastic, the mental weight is high.  First, I need to signup as many of my Amex cards as I can for the offer.  Then, I have to identify which cards are signed up and bring them along to the store.  If I use some, but not all of these cards at the store in question, I then have to keep track of which ones have not yet been used.  At the end of all of that, I have gift cards bought at a significant discount that I need to either liquidate, sell, or use.  More mental weight.  As a result, I pass on many of these Amex Offers.
My exceptions
For completeness, I should mention that there are some deals I participate in that don't fit the general rules I described above.  Some I do because I find them fun.  A good example is the convoluted approach to rolling Sears gift card credit into points that I outlined a few weeks ago (click here for details).  Yes, I have a strange sense of fun.  Others I do as blog research.  I'll click through portals to buy gift cards I don't even want, for example, just to find out if the portal pays out.  I do this to add data to the Frequent Miler Laboratory.  Or, I'll try out new manufactured spend techniques, or conduct Prestige 4th Night Free experiments, or…
And, there are occasional big deals that I don't participate in because I can't blog about them.  In some cases, the deal was told to me in confidence. In other cases I believe that blogging about the deal would kill it prematurely.  In these cases, I usually don't participate because the activity takes away my attention from the things I can and do write about.
There is one more type of "big deal" that I'll pass up.  Often, a deal crosses my ethical line (see "Drawing the line").  If it doesn't feel right I won't do it.
Peer pressure
Meet-ups with others who play this game are great ways to make new friends and learn new tricks (see: Secrets and Meetups).  However, there are times where you may feel peer pressure to take part in more activities than you're comfortable with.  Often, I hear people say something like "I guess I really should do that", usually with a hesitation in their voice that makes it clear that their not at all comfortable with the idea.  Its obvious, but I guess it should be said: don't give in. If you're not comfortable with a deal, don't do it.  Save your brain for other things.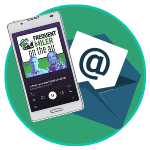 Want to learn more about miles and points?
Subscribe to email updates
 or check out 
our podcast
 on your favorite podcast platform.