Earlier today we shared about how Qatar Airways is now using the Avios rewards currency and how that's opening up some good award redemption options for booking QSuites.
In that post I mentioned that it's also possible to link your British Airways and Qatar Airways Avios accounts and transfer points between the two. The process to do all that is quite straightforward, but thought it'd be worth a separate post anyway showing how to do that.
How To Link Your British Airways Avios Account To Your Qatar Airways Avios Account
To link your British Airways Avios account with your Qatar Airways Avios account, needless to say you'll need an account with both programs. If you don't already have a Qatar Airways Privilege Club account, be sure to use promo code JOINPC1 if joining before March 31, 2022 in order to earn 2,000 bonus Avios (read more about that promotion here).
You can then link your Avios accounts here. The process is quick and easy, clicking the 'Link account with British Airways Executive Club' button to get started.
You'll then be directed to the British Airways website to log in to your BA account. Once you've done that, BA will provide you with a 24 digit alphanumeric recovery code that they recommend keeping somewhere safe.
After clicking 'Continue', you'll be returned to Qatar's website where you'll now see both your British Airways and Qatar Airways Avios balances, along with a combined balance at the bottom.
How To Transfer British Airways Avios To Qatar Airways (& Vice Versa)
The process of transferring Avios between your British Airways Executive Club and Qatar Airways Privilege Club accounts is equally simple.
Beneath your Avios balances you'll find another section called 'More To Explore'. In that section there's an option to 'Combine Avios', so click that.
The next screen asks you to specify how many Avios you'd like to transfer between your accounts. The default seems to be moving British Airways Avios to Qatar Airways. If you'd like to transfer Avios in the opposite direction, click the symbol in the middle that looks like a couple of partial arrows pointing in opposite directions.
Next, enter how many Avios you want to transfer from one program to the other. In our instance, I wanted to transfer the free 2,000 Avios we earned on my wife's new Qatar account to her BA account.
I was curious though as to whether you have to transfer in increments of 1,000 Avios or if you can enter any number of Avios. To test this out, I tried transferring 857 Qatar Avios to BA. Sure enough that worked, with transfers between British Airways and Qatar accounts going through instantly.
Indirect Transfer Partners
Now that you can transfer Avios between Qatar and British Airways, there are several new opportunities to indirectly transfer points from transferable currencies.
For example, British Airways is a transfer partner of American Express Membership Rewards, Chase Ultimate Rewards and Capital One miles. Qatar isn't currently a partner of any of those programs, although I wouldn't be surprised to see that change in the near future. In the meantime though, you can transfer points from those transferable currencies to your British Airways Executive Club account and then immediately move those Avios to your Qatar Airways Privilege Club account.
The same goes for the other direction too. Qatar Airways is a transfer partner of Citi ThankYou, but British Airways isn't. If you're sitting on a stash of Citi ThankYou points that you'd like to move to British Airways, you can now do that courtesy of Qatar being a middleman.
If you have Avios sitting in Iberia and/or Aer Lingus accounts, you can now transfer those to Qatar Airways too. It's not currently possible to set up a direct link from those programs to Qatar, but you can link them to your British Airways account, thereby transferring from Iberia/Aer Lingus to British Airways and then on to Qatar, or from Qatar to British Airways and on to Iberia or Aer Lingus. It's a little bit of a faff, but much better than not having that option at all.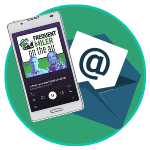 Want to learn more about miles and points?
Subscribe to email updates
 or check out 
our podcast
 on your favorite podcast platform.