American Express has targeted many cardholders in recent months with offers to earn 10,000-30,000 bonus Membership Rewards simply for enrolling in Pay Over Time.
To have a chance of getting targeted for these offers, you need to ensure you're not currently enrolled in Pay Over Time. However, Amex doesn't make it obvious how to do that.
The nice thing is that unenrolling from Pay Over Time isn't a convoluted process once you know how. You can both enroll and unenroll by using this link. Simply select the 'Inactive' radio button and click 'Submit'.
There are a few reasons why you might want to unenroll from Pay Over Time if you're currently enrolled:
Future Targeting – If you're enrolled in Pay Over Time, Amex isn't going to target you with 10,000, 20,000 or 30,000 Membership Rewards points to enroll as you already have this feature. There's no guarantee that unenrolling now will get you targeted for bonus points in the future, but you've got to be in it to win it.
Interest – The purpose of Pay Over Time is to allow you to pay the cost of $100+ transactions over time. This is done by paying interest on that balance which isn't something you ever want to do on any kind of card.
Charge Card Vs Credit Card – Cards that are eligible to enroll in Pay Over Time like the Amex Gold, Platinum and Green cards are charge cards seeing as credit cards already have the option to pay over time and incur interest charges. Miles to Memories suggested in the past that enrolling in Pay Over Time might change how Amex views that card, changing it from a charge card to a credit card. With a limit of four (or sometimes five) credit cards at a time with Amex, that could have an effect on what other cards you're able to get.
I think that final bullet point is a theory based on only a couple of past data points, so there's no guarantee Amex will regard a Pay Over Time card as a credit card. However, the first and second bullet points – particularly the first one – are good enough reasons to unenroll from Pay Over Time if you haven't already. For example, I'd been targeted for an offer giving 10,000 bonus points last year and subsequently unenrolled after earning those points. I was then targeted once again last week with an even better offer for 20,000 bonus points.
Something important to keep an eye on is that it seems to take at least a few days for the bonus points to be awarded. You'll therefore want to wait until the bonus Membership Rewards have actually been awarded before unenrolling.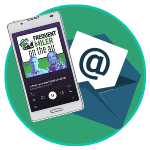 Want to learn more about miles and points?
Subscribe to email updates
 or check out 
our podcast
 on your favorite podcast platform.