Update 1/29/21: The Motley Fool has reached directly out to Frequent Miler to tell us that loyalty programs are either pausing their campaigns or updating their terms to note that their rewards can not be combined with other offers specifically to block a double dip. Here is the email we received from The Motley Fool's business development team.
I just wanted to let you know that the loyalty programs are either pausing their campaigns during the Amex campaign or have updated their terms and conditions so their cash back or rewards cannot be combined with other offers.

Obviously, we're thrilled with anyone who wants to join our services and learn about The Motley Fool approach to investing, and we want to incentivize folks to give us a try. But for those interested in stacking offers, best to look elsewhere now, as there is no longer a double dipping opportunity.

Would appreciate it if you could update your audience.

Best Regards,

John
This is the first time I can remember receiving an email directly from a merchant about blocking a double-dipping opportunity. Sure enough, I see the following update in the terms at the AAdvantage shopping portal (bolded for emphasis):
Mileage terms

Please note these terms & conditions: Eligible on one (1) subscription per loyalty account number. Only eligible on paid 1 year subscription to The Motley Fool. Monthly subscriptions are ineligible. Offers cannot be combined/stacked with any other offer.
It was surprising to see the word "stacked" specifically as we don't often see that terminology used in restrictions. Further, I can't think of a time when portal rewards have been blocked based on which credit card used to pay at checkout. Could this type of action extend to other card-linked offers? In this case, I think the restriction is a one-off because this must be costing The Motley Fool more than they care to pay for customer acquisition. At any rate, I would expect this to be dead for new sign-ups. Hopefully there won't be clawbacks given the lack of restriction in place previously. The original post follows, but I wouldn't expect the double or triple dip stack to work anymore.
~~
There's a stunning new Amex Offer available today giving $99 back when buying a $99 The Motley Fool subscription. While that might not sound enticing by itself if you're not in the market for that subscription, you might be interested once you take into account the generous portal bonuses that are available right now.
The Deal
Make a single subscription-based purchase of $99+ online at The Motley Fool or at fool.com/amex & get $99 back with an Amex Offer.
Key Terms
Expires May 8, 2021.
Offer valid only on US website or at Fool.com/amex.
Valid only on purchases made in US dollars.
Offer is non-transferable.
Limit of 1 statement credit per Card Member.
The enrolled Card account must not be cancelled or past due to receive statement credit. Any benefit earned from this offer is in addition to the rewards (i.e. Membership Rewards or cash back) earned as part of your existing Card benefits, but your ability to earn spend-based rewards for the purchase will be based on the amount after any statement credit or other discount is applied.
Statement credit will appear on your billing statement within 90 days after 5/8/2021, provided that American Express receives information from the merchant about your qualifying purchase.
The Motley Fool Terms and Conditions currently provide that unless you notify The Motley Fool that you want to cancel, or that you do not want to auto renew, your subscription or membership fee will automatically renew for another subscription period (subject to applicable law) of equal length (for example, monthly, or annually). This means that The Motley Fool will collect the then-applicable membership or subscription fee and any taxes by charging a credit card The Motley Fool has on record for you without notifying you, unless notification is required by applicable law.
Quick Thoughts
This is a simply fantastic offer, especially if you're interested in a The Motley Fool subscription in the first place. An annual subscription costs $99, so this Amex Offer fully offsets that cost.
The deal gets significantly better once you take into account shopping portal rewards and makes it a deal almost certainly worth jumping on, even if you don't care about the investment advice from The Motley Fool.
That's because many shopping portals are offering extremely generous bonuses when taking out a subscription. A couple of portals are offering $80 cashback, while airline shopping portals are offering up to 7,400 bonus miles right now.
Update: As of today (1/27/21), Dollar Dig is offering $87.50 and RebatesMe is offering $85 – those changes were added to Cashback Monitor after publishing this post. The rates can change from day-to-day, so what's available right now could change by tomorrow.
On the cashback side of things, Glamour Rewards is likely the safest option as Citi Bonus Cash Center states that you have to pay with a Citi card. The same goes for the Chase Ultimate Rewards portals in terms of paying with a Chase card, although I have had transactions track through the Chase portal in the past when paying with a non-Chase card. With Glamour Rewards offering $80 though, I'd personally prefer that safe option rather than risking not getting anything at all by going through the Chase Freedom portal in the hope I'd get 7,500 Ultimate Rewards seeing as I'd have no recourse if it didn't track.
Another good option is the American Airlines AAdvantage shopping portal as that's offering 7,400 bonus miles. Depending on how you value Mileage Plan miles, using the Alaska Airlines portal for 5,400 bonus miles might be preferable.
It might even be possible to stack this deal even further by taking advantage of card-linked programs. That's because there are a few shopping portals that offer points when paying for a The Motley Fool subscription with a card you've linked with the portal. That includes Choice Privileges, Caesars Rewards, JetBlue and Emirates. I'm not 100% sure which network they use for tracking though, so if they use the same network as the shopping portals, it could invalidate the cashback/miles.
One stacking option that sadly won't work is Uber Visa Local Offers. That program is offering 5% back in Uber Cash when taking out a The Motley Fool subscription, but you have to pay with a Visa card for that.
If you do take advantage of this offer, be sure to set a reminder to cancel your subscription at the end of this year/ early next year.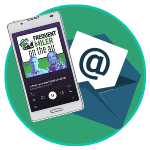 Want to learn more about miles and points?
Subscribe to email updates
 or check out 
our podcast
 on your favorite podcast platform.