Intercontinental Hotel Group (IHG) unveiled a much needed overhaul if its rewards program in April, changing the name to IHG One Rewards in the process. The new program was a distinct upgrade from the earlier iterations, especially when it came to elite recognition, which had been a weak point for IHG in the past. (See Nick's full rundown of the program here).
Improving the consistency and quality of elite upgrades was a particular emphasis for IHG in the new program. We were told that IHG would be re-training properties to make sure that elites were actually being upgraded during their stays when availability allowed and that both club-level rooms and suites would be more frequently awarded for Platinum and higher (as opposed to just "preferred" rooms on a higher floor, with a better view, etc.).
We also found out that IHG would be awarding confirmed suite upgrades (CSU) as one of their new Milestone Rewards (benefits that are earned after a certain number of stays during the years). These CSU's can be used to upgrade a room for up to 5 nights to a base level suite and can be confirmed up to 14 days in advance of your stay.
IHG has now watered down both of these benefits by adding language into the program terms stating that upgrades to both suites and club-level rooms WILL NOT be given access to the actual on-property club-lounge.
What's changed
IHG has added the following language regarding elite upgrades to the terms and conditions page for elite benefits:
Complimentary Upgrades to Club rooms, Club REGENT or Club InterContinental rooms / floors do not include Club Level amenities or services, e.g., Club Lounge access, free pressing, airport transportation, etc. 
This is bizarre as it's much more common in other hotel programs for top-tier elites to be given access to the club lounge regardless of whether or not they are upgraded to a club-level room. IHG is doing the exact opposite here and removing the club access entirely. Given that many club-level rooms are essentially standard rooms on the club lounge floor with access to the lounge, removing club access takes away much of the value and reduces it to another one of the "preferred room" upgrades.
This really only applies to Intercontinental, Regent and some Crowne Plazas, as they are the only IHG hotels that have club lounges. But it is a meaningful downgrade to the upgrade's potential at those properties.
At the same time, the following language appeared about confirmed suite upgrades, effectively stating the same policy applies when using those Milestone Rewards:
Confirmable Suite Upgrades to Club rooms, Club REGENT or Club InterContinental rooms / floors do not include Club level amenities or services, e.g., Club Lounge access, free pressing, airport transportation, etc.
Quick Thoughts
We originally hoped that the positive changes to IHG One Rewards would put pressure on programs like Marriott and Hilton to tighten up the generosity and consistency of their rewards programs. It seemed like IHG was really trying to build a genuinely rewarding elite program.
Then, a couple of weeks ago we started hearing about some Intercontinental hotels playing games with club upgrades and lounge access by actually renaming the club lounge, restricting it to paid access only and then creating a different "elite club lounge" in a corner of the hotel with minimal benefits (and to be fair, this happens occasionally in other programs as well, including one of Greg's favorites, the St Pancras Renaissance).
Now, they've gone another step and restricted club access to only paid club-level stays at any property that has a lounge, a big hit to both elite and confirmed upgrades. My assumption is that this is primarily due to IHG corporate underestimating the ability of properties to accommodate the increased amount of traffic in the lounges. It may be that hotels genuinely felt that it compromised their ability to supply the quality of lounge access that they wanted to offer for paying guests.
Regardless, it certainly removes some luster from the new One Rewards program. While the change only affects a few brands, those brands also have many of the properties that road warriors are most likely to squirrel away points for…and also the places where elite benefits are the most powerful to begin with. Or used to be, anyway.
(h/t:Loyalty Lobby)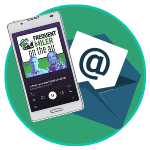 Want to learn more about miles and points?
Subscribe to email updates
 or check out 
our podcast
 on your favorite podcast platform.