On a recent edition of our Frequent Miler on the Air podcast, Nick and I groused about the difficulty in finding up to date Covid entry rules for all of the countries we might visit during our 3 Cards 3 Continents Challenge.  In response, many listeners wrote in with suggestions (thank you!).  I took a look at each of these and found that the best one, sherpa Discovery map, also provides additional valuable information such as whether or not visas are required.  Another interesting tool, Covid Controls Map, offers your choice of visuals: which countries are accessible based on your vaccination status, Covid outbreak trends by country, sickness trends by country, and more.  The sherpa tool is best for general information about whether or not you can visit a country, whereas the Covid Controls Map is great for those who want quick access to country by country Covid statistics.
Podcast listeners suggested the following options (listed in order of my preference):
All of the above tools are free to use.  None require registration.
sherpa Discovery map
As you can see in the image above, the sherpa Discovery map provides an easy to read map of Covid restrictions by country.  Importantly, it shows results based on which country issued your passport (this is the only tool of the lot to make this distinction), where you are traveling from, and whether or not you've been vaccinated.  When you click on a country, the tool pops up additional Covid information (quarantine rules, testing rules, mask rules, etc.) as well as whether or not you need a visa.  Here's an example of the display when clicking on Turkey:
For more information about visa requirements, you can click on the question mark next to "Visa requirements".  Here's an example when I clicked on the question mark for Turkey:
If you click to apply online for a visa, sherpa will charge a fee such that your total cost will be more than if you apply directly with the country in question.  For example, it's possible to get an e-Visa directly from Turkey for $50, but through sherpa (at the time of this writing) it costs $71.50.  You don't have to apply through sherpa, of course, but if you don't mind the extra cost it seems like a small price to pay to support this valuable tool.
Covidcontrols map
The Covidcontrols map defaults to showing Covid entry rules just like the sherpa map, but it also allows the user to change the visualization to show any of a number of other Covid statistics by country.  If you're interested in or worried about the Covid situation in a given country, you can easily pick from the following statistics: Traveler Entry, Lockdown Status, Outbreak Containment, Cases Per Million, Currently Sick, Deaths, Deaths Per Million, 7 Day Change (Sick), Outbreak Trend, Case Fatality Rate, % Population Vaccinated, Vaccinations:
Conclusion
I've quickly become a big fan of the sherpa Discovery map since it makes it so easy to find current Covid rules and visa entry rules for every country worldwide.  With regards to obtaining eVisas, I'd love if sherpa would provide a link directly the country's website for this purpose, but I understand that they instead use this as a way to earn money by providing a visa service.  In case you're wondering, Frequent Miler does not have any business relationship with sherpa (or any of the other tools in this round-up).
The Covidcontrols map, meanwhile, is primarily interesting because it offers a number of different Covid statistics.  If you want to avoid travelling to a hot zone, this provides an easy way to see the stats you're interested in.
Caution: With respect to the above websites, I have no idea how often they are updated or how accurate their information is.  I've spot checked a few things where I was already aware of the rules and they seemed correct, but that's not much to go on.  I recommend always double-checking the information found on these sites before committing to travel.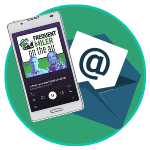 Want to learn more about miles and points?
Subscribe to email updates
 or check out 
our podcast
 on your favorite podcast platform.