This is the latest in our ongoing series of what's new in the world of manufactured spending. Our last update was in December (here).
As always, you can find an up-to-date complete roundup of techniques for increasing spend here: Manufactured Spending Complete Guide.
Options no longer with us
Cue up the funeral march: these are options that have ended since our previous update.
The Citi AT&T Access More card hasn't been available for new applications in a long time, but I believe it is still available for product changes. Last year, Citi announced that they would no longer pay out 3x on most manufactured spending opportunities, including the purchases of gift cards. Unfortunately, they finally caught up with PPDG and have stopped paying 3x on statements cutting in March.
What still works?
The AT&T Access More card still earns 3x on many online retail and travel purchases. While many gift card options have died, the card can still be useful when a mainstream online store has a gift card sale (like Amazon.com) and it continues to stack well with 3x JetBlue points for Amazon purchases. Some Plastiq payments may still be coding at 3x, but I have seen increased reports of the last few people with working 3x mortgage payments now earning only 1x. In my experience, a Plastiq payment that had still earned 3x in January finally stopped as of my February statement. This card seems best for merchandise resellers and those who shop often at major online stores (though do your research to be sure your chosen store will earn 3x).
The terms on Membership Rewards-earning cards have been updated to exclude certain transactions from earning points. You'll likely still earn points on merchant gift cards (i.e. Amazon gift cards, Best Buy gift cards, etc), but the terms now clearly exclude most types of Visa/Mastercard/Amex gift cards — even Amex Gift Cards purchased directly from Amex (which is odd considering the fact that this just encourages you to pay with a non-Amex card). Further, payments through Venmo or other similar peer-to-peer payment platforms are now excluded. We don't yet have many datapoints as to whether or how this is being enforced — time will tell.
What still works?
I expect that merchant gift cards are still a safe purchase on Amex cards, but the terms are sufficiently vague to claw back points if your spending patterns deviate too far from the norm. Most co-branded cards do not yet have these newly expanded exclusions in the terms, so you may still be able to earn rewards in a broader set of categories with those. That said, I see the exclusion on the purchase or reloading of prepaid cards or purchase of cash equivalents exclusion on all of the cards I've checked. That language has been around for a while, but Amex seems to be making movements toward enforcing it. It's probably best to use other cards for these types of purchases.
Update to Manufactured Spending Complete Guide:
Many readers wonder what methods still work for meeting minimum spend for signup bonuses on Amex cards. Our Manufactured Spending Complete Guide now includes a section titled, Which Techniques are Safe for Meeting Amex Minimum Spend?
Purchases through the United MileagePlus X app have stopped coding at 5x on the Amex Platinum card. While purchases still appear categorized as airfare, the bonus points have not posted — thus it seems that Amex has finally cut MPX out as an option for 5x spend.
What still works?
According to reports in our Laboratory, the Citi AT&T Access More card continues to earn 3x in the MPX app.
The Alliant Visa carries a very generous 3% cash back the first year and 2.5% back thereafter. While it was a great card for manufactured spend, they recently sent letters to those putting heavy spend on the cards with a warning that accounts will be shut down with further heavy use. It remains to be seen how this will play out and what the affect will be on in-person gift card purchases.
What still works?
There are still many in-person merchants at which you can buy gift cards and likely earn 3% cash back. However, the risk is two-fold: Alliant may shut down your account and/or they may void your rewards. Before purchasing a significant amount of gift cards, one should weigh the risk of Alliant suddenly deciding to award 0% as they did with Giftcards.com purchases. I think this will likely still work for in-person purchases that match up with your stated income, but those who spend well beyond their stated means may get shut out.
Gift Card Mart joined the list of merchants that no longer code for 5x on Chase Ink cards.
What still works?
See this post: What's left for 5X Ink?
This was nice while it lasted, but it seems it's been hardcoded for the register to reject Gamestop gift cards for payment.
What still works?
The Marvel Credit Card should still earn 3% back at Gamestop. Mostly, this one appears to be dead.
We bid adieu to an old friend: The "Old" Blue Cash card. The application page appears to have finally stopped working and redirecting to newer cards. So long, farewell, goodbye.
Walmart Money Order fee increase
Some Walmart stores have increased the fee for money orders from $0.70 to $0.88. The money-order fees are not standardized nationwide, so the fee will still potentially vary, but you'll want to remember to check if you're looking to keep your total to an even-dollar figure.
No more credit card MQMs for Delta Status Challenge
While you could previously complete a Delta Status Challenge with MQMs earned from a credit card signup bonus and/or Big Spend Bonus, that won't fly anymore. More accurately, you now need to fly.
New methods
A couple of new MS opportunities have recently popped up:
Pay Rent with RoomiPay
Health Assessment: Healthy and easy
Cost: This blog page (which says it has been updated this week) indicates 2%, but this blog post claims that payments for April will open on March 15th with a new fee structure as follows:
First 50 people pay no fee
Next 150 people = 2% fee
Next 100 people = 2.5% fee
Everyone else = 3% fee
Technique brief summary: Pay rent via credit card for a 2% fee.
More detail: As long as they offer a 2% fee, this service has an obvious edge over Plastiq and Rentler (both of which charge 2.5%). If the new fee structure is correct, this will only appeal to the fastest 50. Sign up here to be notified when they begin taking payments for April. Readers have confirmed that the charge shows up as an online computer software store. You'll want to use a card that earns a bonus on computer software stores or at online retail merchants to maximize return.
Pay Rent with Cirtru
Health Assessment: Healthy and easy
Cost: The regular fee is 3%. They were recently running a fee-free promo for listed rentals.
Technique brief summary: Pay rent with a credit card.
More detail: A few days ago, Cirtru was running a promo for no credit card fee when paying for listed rentals (see post linked under "cost"). It looks like that promotion has ended. At 3%, this would not be a deal compared to other options — but if the fee-free option returns, this would be a great way to earn some points if you can pay for a listed rental.
What else still works?
In terms of increasing your credit card spend and getting most of it back, there are still lots of ways to do so. In addition to things discussed above, some healthy options remain:
Our Manufactured Spending Complete Guide lists a number of other options that may or may not be available or appeal to you depending on your location and appetite for risk. The landscape is constantly changing, but our guide remains a living resource to find what still works in March 2018 and beyond. If you're looking for further discussion about what works, one place to connect with others may be our Frequent Miler Insiders Facebook group.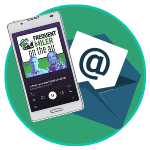 Want to learn more about miles and points?
Subscribe to email updates
 or check out 
our podcast
 on your favorite podcast platform.