Visible Mobile is offering an iPhone SE and a $300 virtual gift card (you can choose from a number of brands including Amazon, Best Buy, Target, Hotels.com, Lowe's, Home Depot, Southwest, and several other options – see all options here) for $329 when you port in a line from a qualifying service (full list of qualifying services here). This deal can get better when using a shopping portal (potentially $45 back) and a card-linked offer from your bank (potentially $25 back). You will need to maintain service for 3 months, but that should be doable for $75, so this is a solid deal. If you're interested in a Pixel device, you could do the same deal (A $300 virtual gift card) with a Pixel 6a ($349) or a Pixel 7 ($499).
The Deal
Visible Mobile is offering an iPhone SE 3rd generation for $329 with a $300 virtual gift card. Stack this with a shopping portal and a card-linked offer from Chase or Bank of America to save more
Direct link to this deal (our affiliate link here and elsewhere in the postI thi, but alternatively go through a shopping portal for as much as $45 back)
Key Terms
Must remain on Visible for 3 months to get the $300 card
Must port in a line to get the $300 gift card
Virtual Gift Card claim link will arrive via email and must be claimed within 30 days
Quick Thoughts
I've written about Visible Mobile in the past. They sometimes offer great incentives for singing up and those incentives can oftentimes stack well.
In this case, at the time of writing, Rakuten is offering 4,500 points / $45 cash back when you sign up for Visible service. Additionally, there is a Chase Offer / Bank of America Offer good for $25 back when you spend $30 or more on your first month of service.
You need to port in a line (can't be from Verizon – see the list of qualifying services) and pay for 3 months of service in order to get the $300 virtual gift card. You should be able to buy a phone number on eBay for a couple of dollars if you need a line to port in. The cheapest plan is $30 per month and I believe that's tax-inclusive (I signed up before the current plan structure, so I'm not totally sure how it works on the plans they launched this fall). That adds $90 in cost on top of the price of the phone.
In total, you'll pay $329 + tax + $90 for 3 months of service — in total, that will come to ~$450 depending on tax in your area. In return, you'll get a $300 virtual gift card and you should be able to stack both the $25 Chase Offer and a portal payout for $45 / 4,500 Membership Rewards points from Rakuten. I previously stacked a Visible deal like this with portal cash.
Note that once you receive your claim link for the $300 prepaid card, you must claim your virtual card within 30 days or it will expire. That's the key hang-up here — you don't want to miss that email.
I actually still have a couple of lines on Visible and I got a $200 Virtual Visa (or Mastercard? I can't recall) for each line — the promos posted as expected on each of my lines. I use T-Mobile as my primary provider, the Visible lines are extras I have for a specific purpose.
This seems like a pretty solid deal to me since this 2022 version of the iPhone SE seems to go for around $250 used on the secondary market. Combined with the virtual gift card, portal cash, and Chase or Bank of America offer, the value seems pretty good. I haven't checked for iPhone SE trade-in deals, but I bet you could probably trade it in toward something better with a postpaid carrier. For instance, I see that T-Mobile is currently offering up to $800 off of an iPhone 14 with an iPhone SE 3rd gen trade-in on Magenta Max (which I believe makes the iPhone 14 base model free with an SE3 trade-in, but I'm not an Apple guy so do your own homework on that). The same type of move would be possible with the Pixel 6a as T-Mobile is currently offering $800 off of a Pixel 7 or 7 Pro with a 6a trade-in for those on Magenta Max.
Keep in mind that the iPhone SE will remain locked to Visible for (I believe) the first 60 days, so if you want to use it on another service you'll have to wait (but according to Slickdeals it unlocks automatically after 60 days on Visible).
H/T: Slickdeals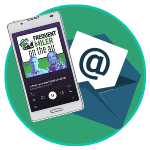 Want to learn more about miles and points?
Subscribe to email updates
 or check out 
our podcast
 on your favorite podcast platform.