Delta miles seem to drop in value every time I turn around.  The latest hit is to international partner awards (see: Delta torpedoes SkyMiles value for partner awards).  Delta's partner award prices for flights to Europe and Asia weren't great before.  Now they're terrible.  To take just one example, one-way partner business class awards from the US to Europe cost 75K miles one-way a week ago, but now cost anywhere from 95K to 195K.  That's rough!
Similarly, domestic award value is often poor.  Delta's award pricing is a mystery in which value goes up and down, but here's an example of the typical value you might find on a domestic flight.  I placed the cash prices directly below the award prices for the flight shown below:
With each of the above fare class options, you would get between 1 and 1.1 cents per mile value by booking with miles instead of cash.  That's not very good.  Worse, you wouldn't earn miles for flights booked with miles, so the real value is more like 1 cent per mile or less.  A few years ago,  similar snapshots were more likely to show 1.25 to 1.35 cents per mile value.  Now, it seems that getting substantially more than 1 cent per mile value on domestic flights is more the exception than the rule.
With award values so low, I more and more think that it makes sense to use Delta's "Pay with Miles" feature which is available to Delta SkyMiles Cardmembers.  With that feature, each mile is worth exactly 1 cent each when you offset tickets in $50 increments. In other words, I recommend paying with your credit card for the final amount of your ticket below $50.  For example, if a ticket costs $214, it makes sense to Pay with Miles for the first $200, but not the final $14.  The downside compared to paying all cash, is that you won't earn miles for the part of the ticket paid with miles.  The upside compared to buying an award ticket is that you will earn Medallion Qualifying Miles (MQMs) and Segments (MQSs).  In other words, you still won't get great value, but at least the tickets you purchase that way will help you re-qualify for elite status.
For those with Platinum or Diamond status, award tickets used to have a huge advantage over paid tickets: they're freely changeable and refundable.  Now, though, the distinction has blurred.  For all customers, Delta no longer charges change or cancellation fees for domestic flights regardless of whether they are booked with cash or as awards.  The advantage of award tickets over paid tickets for high level elites is now limited to international flights.
Is Delta Elite Status still valuable?
Like many other airlines, Delta offers elite recognition to loyal customers by offering increasingly valuable perks with each elite tier.  Elite tiers are Silver, Gold, Platinum, and Diamond.
The value you can get from the perks at each level depends on how often you use those perks and how much you value them.  For example, you might highly value a free upgrade to first class, but if you only fly a couple times per year, it's still not worth all that much.  Still, I find it useful to have an idea in mind of how much each status level is worth to you so that you can make informed decisions as to whether it's worth going out of your way (or spending more) to earn the next level of status.
In 2019, I pegged the value of each Delta elite status level as follows:
Delta Silver Status: $200
Delta Gold Status Value: $200 (Silver) + $200 (incremental Gold benefits) = $400
Delta Platinum Status Value: $400 (Gold) + $650 (incremental Platinum benefits) = $1,050
Delta Diamond Status Value: $1,050 (Platinum) + $1,700 (incremental Diamond benefits) = $2,750
Most of the perks that I assigned value to are not effected by the dropping value of SkyMiles.  For example, I arbitrarily assigned $50 value to "Waived Same Day Confirmed or Standby Change Fees" that you get as a Gold elite.  That benefit remains valuable regardless of whether your miles are valuable.
One big thing has changed, though.  I assigned $300 value to waived award change/cancellation fees.  Here was the rationale that I posted:
Rationale: This is, by far, my favorite Platinum status feature. In my opinion, it makes your redeemable miles more valuable. The reason is that it makes it possible to book awards prospectively, just in case you'll fly them. For example, when I found saver awards in Delta One Suites from Detroit to Tokyo, I booked three award seats without being sure whether we'd actually go on this trip. If we had waited until we were certain, the award prices would have been astronomically higher. I've even been known to book multiple awards for the same trip in cases where I wasn't yet sure which days we wanted to travel.
In summary, the primary reason I was excited about this feature is that it made it easier to book awards that offered high value for my miles.  With each SkyMiles devaluation, though, this becomes less and less relevant.  There are now far fewer high value awards to be found.  Platinum status, therefore, has become less valuable than before.
On the other hand, improvements to Global Upgrade Certificates has arguably made Delta Diamond status more valuable than before.  Upgrade certificates can now be used on Virgin Australia flights.  Plus, upgrade certificates with Air France flights have been enhanced and are now quite valuable there too.  Global Upgrade Certificates are available as a Choice Benefit only for Delta Diamond elites.  With these certificates, you can buy a highly discounted economy ticket and upgrade to lie-flat business class.
I need to update my "What is Delta elite status worth?" post, but as I think about the above factors I'll probably land on something like the following valuations:
Delta Silver Status: $200 (unchanged)
Delta Gold Status Value: $200 (Silver) + $200 (incremental Gold benefits) = $400 (unchanged)
Delta Platinum Status Value: $400 (Gold) + $400 (incremental Platinum benefits) = $800 (dropped value, prev $1,050)
Delta Diamond Status Value: $1,050 $800 (Platinum) + $1,700 (incremental Diamond benefits) = $2,500 (dropped value due to drop in Platinum status value. Prev $2,750)
Is Delta Elite Status still worth pursuing?
Delta is the only major airline (that I know of) where it's possible to earn top tier status through credit card spend alone.  My wife and I have been earning top-tier Diamond status year after year in this way.
In the post, "Manufacturing Delta elite status in 2020 and beyond," I concluded that manufacturing Delta Platinum or Diamond status was worth it (for me) even if it costs as much as 2% to "manufacture" the required spend.  But it wasn't a slam dunk.  And, in that post, I estimated the value of Delta SkyMiles at 1.3 cents each.  That won't work anymore.  I really need to go back and redo those estimates with SkyMiles pegged at 1 cent each.  This is important because the Delta credit card spend required to earn elite status generates a huge number of miles.  The value of the miles goes a long way towards justifying that spend.
I haven't done my homework yet.  I haven't re-estimated the value of pursuing Delta elite status through spend.  That's a job for early next year.  I have a feeling, though, that the mathematical answer will be different than before.  This time the answer will most likely be that it's not worth it.
To be continued
Delta has rolled over everyone's status to next year anyway, so this topic isn't too timely.  It was on my mind because of the recent negative changes to SkyMiles value and positive changes to their Global Upgrade Certificates.
Next year I'll do the work.  I'll estimate the value.  My bet is that I'll conclude that the answer is "no," it's not rational to pursue status.  Then I'll have a tough decision.  Will I go with the numbers or continue to irrationally pursue status?  Stay tuned.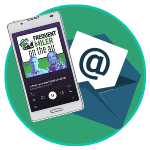 Want to learn more about miles and points?
Subscribe to email updates
 or check out 
our podcast
 on your favorite podcast platform.