The baby in business class debate always stirs the pot, and I've written in the past about why I travel with my kids, so I don't intend to rehash any of that discussion. Rather, as my travel plans for the year begin to take shape, my award travel searches as of late have begun to spike and with that increase in activity I have been pleased to stumble on a couple of opportunities to save miles on family travel that I hadn't previously known existed. While my summer plans will only require three seats if my younger son travels as a lap infant (note that I'll have a separate post with more info on the best options for lap infant tickets), I am quickly approaching the point in my life where I will need four award seats for the foreseeable future, so ways to save miles on family travel (and in particular kids' award tickets) have become of much greater interest to me. I hope that readers will also chime in with other programs that offer opportunities to save miles on kids' tickets as the savings can certainly add up quickly as seen in a couple of examples below.
Saving miles on Child tickets via Air France / KLM Flying Blue
Interestingly, while most airline websites allow you to select whether passengers you are searching for are adults or children, I have (so far) only found one offering a discount on child award tickets. Air France offers a varying discount on child award tickets that works out to be pretty solid deal at 25% off on long-haul flights.
For instance, take this example flight with space in business class from Europe to the United States for 55K miles one-way:
The same flight would cost 110K for two adult passengers. But if you have one adult and one child between the ages of 2-11, the total comes to 96,750 miles for both passengers:
That's a savings of exactly 25%. While that may not feel huge, it beats the zero discount offered by most airlines on child award tickets (and at a savings of 27,500 miles on a round trip itinerary, it certainly doesn't seem insignificant). The vast majority of airline programs charge the same adult fare for any passenger occupying a seat, so this is a pretty cool program feature. I hadn't previously been aware of this, though I later noticed that Toni Perkins-Southam and Dia Adams had included information about this in their Flying Blue Ultimate Guide at Forbes.
For my family of four, this would work out to a savings of 55,000 miles round trip with two child tickets. That's a savings I'll certainly have to consider over the next several years.
Saving miles with child tickets through Amex Travel
However, there is another way to save points on a child ticket that is perhaps more broadly useful: many non-US airlines offer child fares on revenue tickets. While that might not sound particularly appealing to those who primarily look for award travel rather than paid travel, this can make for a great deal for those who would book via credit card portals using points.
While this method isn't technically saving miles, the difference may be without (much) distinction for those who would otherwise transfer points from Membership Rewards to an airline program to book an award ticket. Of course, booking via the credit card portal comes with some drawbacks. The COVID era has been full of horror stories of slow refunds after cancelled flights and hassles using future flight credit when that credit is held by a credit card portal. Paid tickets generally aren't cancellable the way that award tickets are and even in cases where you can cancel, you'll get stuck with a credit that is only valid for a year versus miles going back into your account with much greater flexibility. There are certainly some drawbacks, but the upside here is not insignificant.
This summer, I am scheduled to travel to Europe. I have another trip to Europe intended for the fall. I previously booked an award flight from the US to Europe this summer, but I still need to get back to the US from that trip (and then back to Europe later this year). Since business class fares departing Europe can often be cheaper than in the opposite direction, I am considering booking a round trip from Europe to the US and back to Europe. I was surprised to find some excellent deals on child tickets via Amex Travel.
To illustrate an example of why this can be such a solid deal, take this flight example: a date I searched on Google flights showed that my best two options were via British Airways at $1787 round trip or Air Canada for $1725 round trip per passenger (the search results below are for one adult):
Ordinarily, I would expect to pay those fares per person for each passenger over 2 years old and then I'd also be on the hook for around 10% of the adult fare for a lap infant. In total, based on the fair above, I'd expect the Air Canada itinerary to come out to around $5350 for my family of four (two adults, one child, one lap infant) or around $5500 on British Airways.
However, even Google knows that it will come out to a bit less when I enter the child and infant counts.
Here was the total price for 2 adults, 1 child (2-11 years old) and 1 lap infant on Air Canada via Google Flights:
British Airways came out to about the same price — a slight savings over what I expected with the quick math based on the fare for one adult:
But Amex Travel found an even better deal on Air Canada with an Insider Fare (access to Insider Fares is one of the benefits of Platinum cards).
Those tickets break down like this:
The deal above is solid. Consider that we have an Amex Business Platinum card, so if we use Membership Rewards points we will need 493,798 points to cover the trip today but we can expect to receive a 35% rebate in points (up to 1 million points back per year) on a premium cabin trip like this on any airline, meaning we would pay a net cost of about 321K Membership Rewards points total. That's kind of like paying 107K round trip per seated passenger for business class between Europe and the US for the and getting the lap infant ticket entirely for free.
Amex Travel also had similarly cheaper-than-Google-Flights fares on a mix of Virgin Atlantic and Air France or Delta on the same dates and cities as above when considering child and lap infant fares.
Once again, those prices are the result of a child fare for the child between 2-11 years old being less expensive than the adult fares.
I was personally more intrigued by the options on Virgin Atlantic because of the fact that my younger son may turn 2 "during" the trip (we haven't definitively settled on dates yet, but we will likely settle on a return to Europe that will have him turning 2 in between our summer trip to Europe and the "return" leg of this trip which flies back to Europe in the fall). I previously noted that while most airlines will require your newly 2-year-old to have a ticket for a seat for any flights on your itinerary that occur after their second birthday, Virgin Atlantic and British Airways will actually let you ticket them as a lap infant and given them a free seat on the return leg if they turn 2 during the trip. That means we'd potentially end up with four seats on the return leg, making for an even better deal.
I found similar child ticket opportunities on a number of airlines. This is something I hadn't previously considered but that might make booking via credit card portals considerably more interesting to me over the next couple of years.
Bottom line
While this may be old hat to those who have been traveling with a family for years, it was a surprise to me that child tickets come at a 25% discount via Flying Blue. I further hadn't realized that many foreign airlines offer pretty significant discounts on child tickets in business class (I've been aware that SAS has periodically run a deal where "kids fly free", I hadn't been aware of more broadly-available child discounts). That can make booking through a credit card portal a potentially very attractive deal, especially in cases like the examples in this post where you may end up paying less than the cost of an award ticket without being bound by award availability (and also earning miles on your paid ticket). That last part is not to be ignored: earnings on paid flights on foreign airlines like Virgin Atlantic and British Airways can make another significant dent in the net cost when credited to the right programs.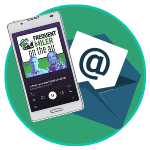 Want to learn more about miles and points?
Subscribe to email updates
 or check out 
our podcast
 on your favorite podcast platform.