A couple of months ago, American Airlines announced that it would be revamping its upgrade process.
As part of that process, they advised that anyone with AAdvantage elite status would receive complimentary upgrades – including Gold members.
A consequence of that change was that American would no longer be issuing 500 mile upgrade certificates. For anyone currently holding those upgrade certificates, we were advised that you'll receive 250 Loyalty Points for each one as compensation.
While that wasn't overly generous, for some it was better than having them go to waste and not getting anything in return. Having said that, your view would likely be different if you'd paid for those with cash or miles rather than simply earning them through status.
That's because American Airlines used to sell 500 mile upgrades for $40, or you could redeem 40,000 miles in order to get eight of them, thereby costing you 5,000 miles per upgrade certificate.
For people in that scenario, getting 250 Loyalty Points in return for each 500 mile upgrade certificate was awful, especially seeing as you wouldn't even be receiving redeemable miles.
As would be expected, many people complained to American about this policy and The Points Guy is reporting that some are having success in getting compensation. In one case, someone who still had 25 unused 500 mile upgrades was awarded 125,000 AAdvantage miles. That's 5,000 miles per upgrade certificate, so in line with how much American was previously selling them for.
If you still have any unused 500 mile upgrade certificates, it might therefore be worth giving American Airlines a call to see if they're willing to offer some kind of better compensation than 250 Loyalty Points for each one. Your best bet for getting a better offer will be if you bought those upgrades with cash or miles, rather than earning them through status. I still have 20 of them sitting on my account from when American gave me Executive Platinum status thanks to my Hyatt Globalist status, so I'm going to take the lazy route and take my 250 Loyalty Points per certificate when those get given out rather than calling in to try to get even more out of them.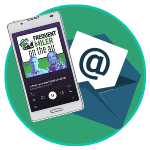 Want to learn more about miles and points?
Subscribe to email updates
 or check out 
our podcast
 on your favorite podcast platform.